Mind-blowing: Russian photographer Alexander Khokhlov used face paint to create these unbelievable 2D portraits.
These face-painted portraits created by Russian photographer Alexander Khokhlov can only be described as mind-blowing. We've featured some very creative portraiture series in the past, but Alexander's execution and attention to detail is simply astounding.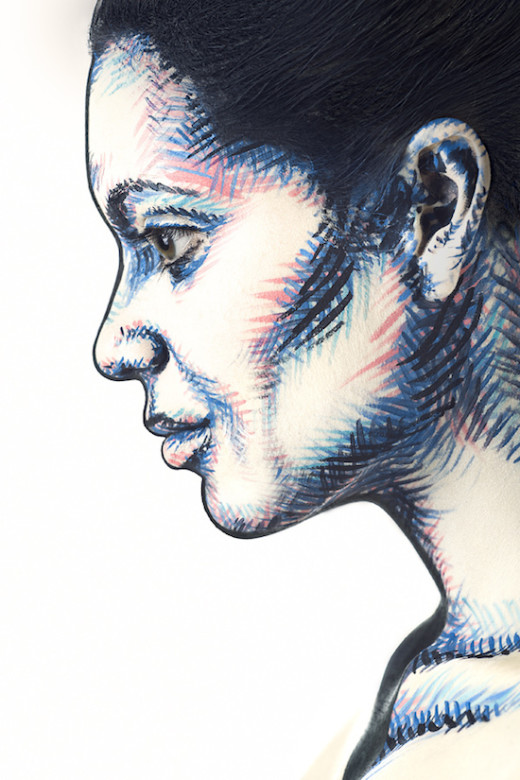 Is that a two-dimensional sketch, or a photograph? The fact that we're asking ourselves this question is a testament to the technique of the photographer and the face-painting artist. Besides sketching, the portraits also mimic cubist paintings, pop art, watercolours, pixel art, and even Shepard Fairey's "Hope" posters.
Update: Alexander has sent us a link to a behind-the-scenes teaser video for the series:
Here's the rest of the incredible series – view more of Alexander's other works on his website.
Photographs shared with permission.
PS. As it happens, Alexander isn't the only Russian photographer that we've featured this week – take a look at the macro photographs of snowflakes by Alexey Kljatov.