What is it like to spend a month in New York City? Follow Si Maclennan's experience with the first of four photoblogs.
Si Maclennan, an independent designer, illustrator and documentary photographer based in Cape Town, is spending a month in New York City. Si will be sending through four weekly photographic dispatches of his experiences in the metropolis, exclusive to Orms Connect.
Follow him on Twitter: @SiMaclennan.
Part 1: Vredehoek To Spuiten Duyvil
Stepping out of the airconditioned terminal building brings a wall of sweet, sluggishly hot New Amsterdam air. It feels like Durban at its shirt-sticking worst, except there are no sugarcane fields or curried pineapple on a stick. Just the heat and a viscous haze that hangs over the city like an unwanted blanket on a hot summer's night. I'm 12,000 clicks from Cape Town, in the larger of two ex-Dutch trading colonies, now more commonly known as New York City. And it's summer. I came here expecting to find vast differences between the thriving, gritty, shiny, new-old city of New York and Cape Town – and I found plenty. But I've found similarities, too.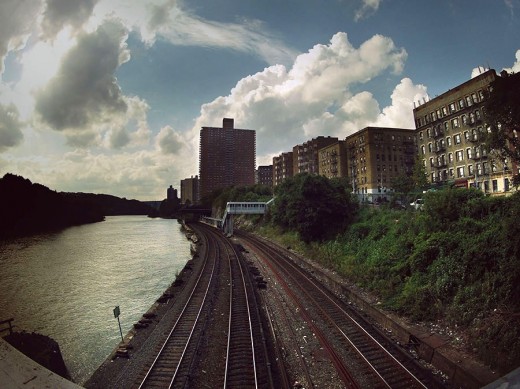 The Spuyten Duyvil creek seen from Broadway Ave.
The thread of a Dutch colonial history in New York is most evident in some of its place names. Spuyten Duyvil is the name given to the river that forms the northern boundary between Manhattan and the Bronx. It means something along the lines of "the devil's spout". Accounts tell of a Dutch man that tried to swim across the Hudson River from this corner of the island, and was swallowed by a devil in the form of a giant fish (the earliest account of a shark attack in what was then called the "New World"). If there's one thing South Africans know, it's a healthy respect for sharks. Thanks Wikipedia.
I've come to NYC to see the sights. To summit the empire state building; To gawk at the NBC newsreaders through tinted glass windows on Rockefeller Plaza, and eat corn dogs at the Yankee Stadium. But I realise as I walk through the predominantly Spanish-speaking neighbourhood of Inwood (where I'm staying) that I've not found the fast talking, slick stereotypes that I pictured in the weeks leading up to my trip, but rather a jumbled, crazy, ethnically diverse community. Much like the communities I have grown up with in Cape Town. People drawn together from far afield by the need for income, education, and a better life.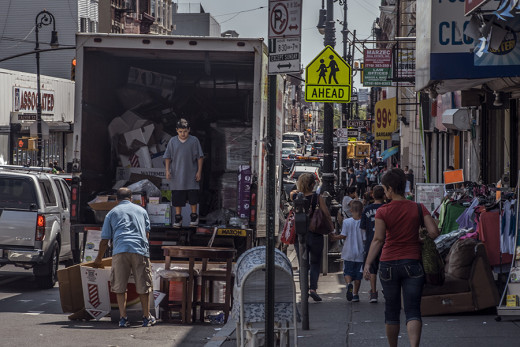 It feels good to be in the city. A break from the life of a freelance graphic designer playing the agency game. For one month I've left my work behind me. All I have now is my camera, a Metro Pass, and one seriously big city to explore. So there you have it. I'm in New York, I'm taking photographs, and I'm posting some of my favourites here. For the next four weeks, please check in to see some of what i've been getting up to in "The Big Apple", "The City That Never Sleeps", and every other cliché that I'd so successfully avoided until now.