In Si Maclennan's last post from New York City, he sums up his experiences of the trip, and shares his thoughts on coming back to SA.
Si Maclennan, an independent designer, illustrator and documentary photographer based in Cape Town, is spending a month in New York City. This is Si's last post out of four weekly photographic dispatches of his experiences in the metropolis, exclusive to Orms Connect. See the previous posts via the related posts in the sidebar.
Follow him on Twitter: @SiMaclennan.
Part 4: "A tribute to the jigsaw puzzle that is New York City"
When I left South Africa, a few people told me I was never coming back. I should clarify that they didn't mean it literally, as if I were going to follow the North Korean Olympians and disappear into "anywhere is better than our country-ville" at the first chance I could. No. Instead, I imagine these people thought I would like New York better than home – a big glamorous city flaunting the promise of first-world fame and fortune around every corner. Perhaps they thought I'd find better quality of life, and perhaps the prospect of being immersed in a more creative community than the one I had grown up in. They thought that I would leave my heart in New York, and though I might return to South Africa, I would always long to leave, having seen greener pastures.
Nothing could be further from the truth. I miss home, and all the wonderful people that make South Africa so unique. It's hard to get this across without sounding like a bit of a knob, so I'll just say this: We should all take what we have a little less for granted. Love your country, and all the people in it. South Africans live in an incredible place, and anyone who tells you otherwise is an idiot.
With that out the way, a few things need to be said for New York. I'm told NYC is a terrible representation of the states, and I prefer not to generalize, so we'll leave USA as a country out of this. As a traveller, it's an incredible city… To live here, you have to be a little mad. It's not the writhing, undulating mass of public transport. Not the authorities that scowl and scrutinize your every move in paranoia. It's not even the cost of living or the stress that seems to control the pace of life. New York is a city of such incredible diversity that it seems to literally drive it's inhabitants a little batty. From the culture clash at the beating heart of every suburb, to a climate that relentlessly thrashes New Yorkers with waves of unbearable heat, then bone-chilling cold. Everything is tearing you in five different directions. All at once.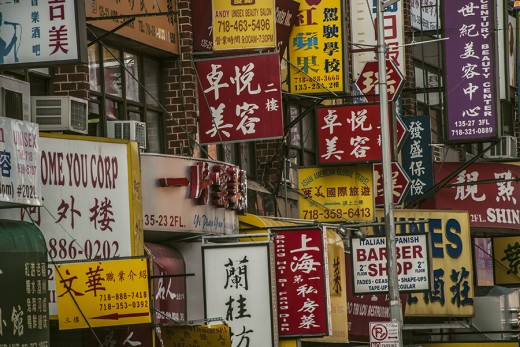 Does that make me love the city any less? Absolutely not. This is truly the Wonder City, and even more wonderful are the people that live here. Stereotypes exist for a reason, and New York sometimes seems to be that reason. Cops, hipsters, models, construction workers, vegans, business men and tourists alike. Every person in this town contributes in some way to the eclectic, shivering mass of colour and culture that makes up the five boroughs. New York has been described as a city where everybody mutinies, but nobody deserts.
The pictures accompanying my final post on this incredible place, are a tribute to the jigsaw puzzle that is New York City. Thanks for reading, and goodbye for now!