I recently had the opportunity to take the Fujifilm X-T10 Mirrorless Camera out to have a go. These are my thoughts…
So a couple of weeks ago I had the opportunity to try out the new Fujifilm X-T10 Mirrorless Camera, I'll admit I was quite excited about giving this one a go.
The X-T10 is basically the 'light' version of Fujifilm's X-T1, so it lacks a few features that the X-T1 has, such as a bigger viewfinder, weather sealing etc. They do come with the same 16MP X-Trans CMOS II sensor however, so when it comes to image quality, the X-T10 is right up there with the X-T1. The X-T10 also features a newer AF system that performs better with moving subjects, and in addition to Fujifilm's conventional 49-point AF mode for precision focusing, the X-T10 offers Zone and Wide/Tracking modes.
I always shoot fully manual, so that was something I really liked about the X-T10, I still had the control to shoot manually. I'm not a big fan of the compact camera modes, although it's nice that the full Auto mode is there, if you wanted it. I also really liked that you see what you get, so as you change your settings you actually see the changes on screen, I thought this was quite nice.
With regards to its looks, I'm a big fan of the old film cameras, so naturally I really liked the retro look and feel.  We love getting outdoors and I thought the X-T10 was a great companion for that. It's significantly smaller than my DSLR, making it easy, lightweight and comfortable to carry around – a big part of the appeal for me. The only thing I did notice was that the grip took some getting used to, maybe because I'm so used to my DSLR body. I did quite enjoy the tilt-screen, it makes it easy to shoot low or higher angles. It's also optional, if you'd rather use the viewfinder, it has an eye-sensor that will automatically switch on and turn-off the LCD display.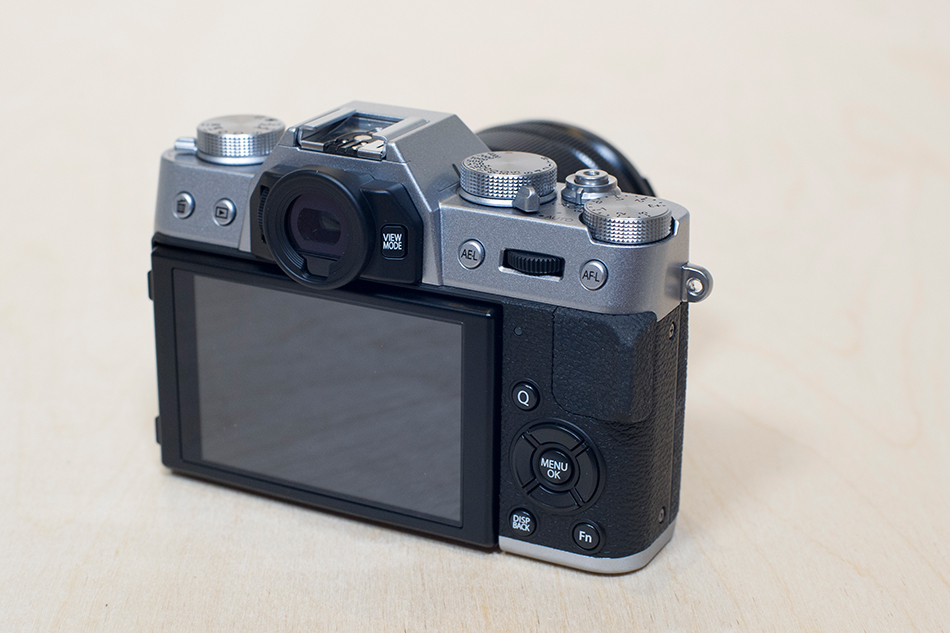 Fujifilm X-T10 key features
16MP X-Trans CMOS II sensor
Full HD video recording at up to 60 FPS
EXR Processor II
ISO 200-6400, plus 100 – 51200 expanded (JPEG only)
2.36M dot OLED electronic viewfinder with 0.62x (equiv.) magnification
3″ 920k dot tilting LCD
7 programmable function buttons
Digital Split Image and Focus Highlight Peaking
New zone AF in AF-S/AF-C; wide (tracking) for AF-C; Eye Detection
Full HD movie recording (1080/60p, 36Mbps bitrate), with built-in stereo microphone
Built-in pop-up flash
Tilting LCD Screen
Wi-Fi connectivity with remote control from a smartphone or tablet
Magnesium alloy body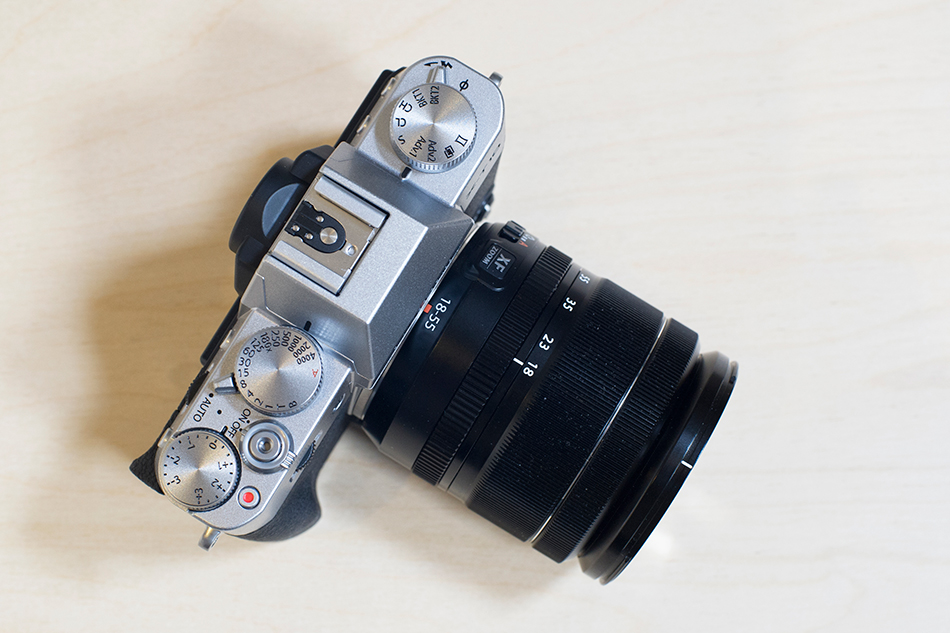 The images below are just a few snaps from a little walk at the beach…

The X-T10 delivered some beautiful bokeh in my opinion (the blur and out of focus part behind the subject).

The X-T10's focus is fast and the images sharp, really liked the detail on the nose here.

Given that I shot a moving subject in the image above, zoomed in I was quite impressed at how sharp the birds were.
Not a great example, but at least gives you an idea of the built in double exposure setting. I'm pretty sure you can be far more creative with this.
The cameras panoramic mode, it also stitches the images together for you.
All-and-all, I really liked this camera and I must say I was gutted that it was only on loan. If I had one of my own, I'd never leave home without it. I'm not one for some of it's features such as panoramic or the double exposure, but that's a personal preference thing. For me the appeal is that the Fujifilm X-T10 mirrorless is light and comfortable, but it feels SLR-like. I love the look, I love that I have full manual control and I can still shoot RAW. Basically, I want one!