A photographic look at the history and construction of the gigantic Hoover Dam in the United States.
The Hoover Dam in the US is an iconic structure, recognisable almost anywhere in the world. Built during the great depression of the 1930s, it's hard to imagine the sheer sense of scale and complexity which went into the design and construction. The Denver Post has published a photographic history of the dam, which is well worth a look, even if you're not generally interested in dams!
Here's a selection of photographs through the ages: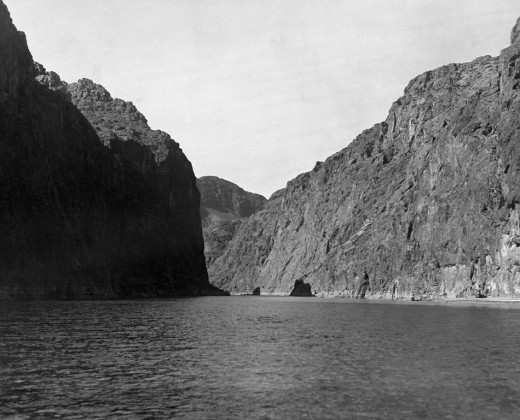 The site of the damn before construction commenced, taken in 1930.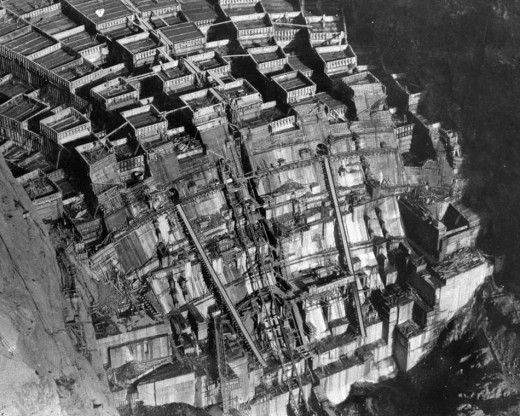 The vertical columns of the dam's structure being filled with concrete.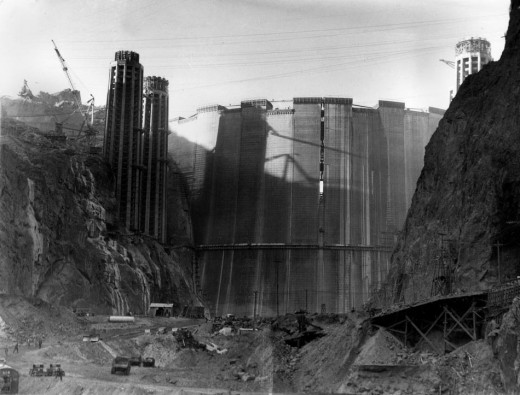 The Hoover Dam as viewed from the back in 1935.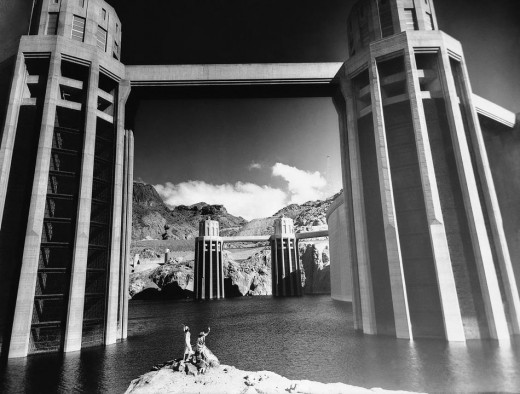 The four water intake towers for the hydroelectric power station, 1938.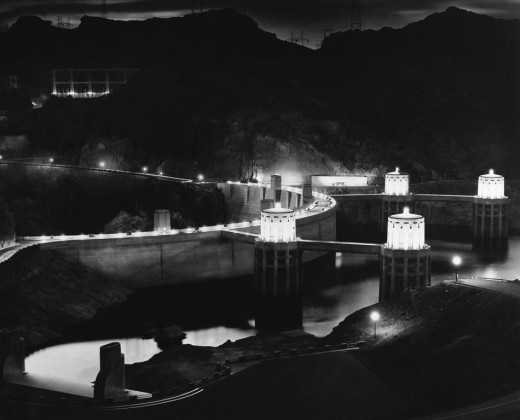 Taken during dusk in 1950.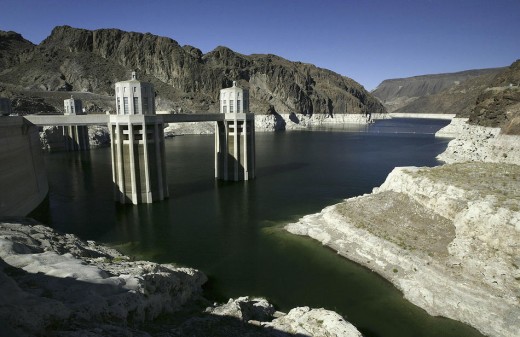 The white rings indicate the drop in water level to the lowest point it had been to at that time, 2004.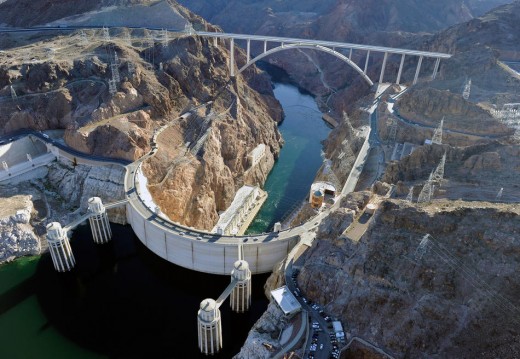 The new Hoover Dam bypass bridge, which opened to the public on the 19th of october 2010.