Get some creative motivation with Live More Awesome's "Awesome August" Photo-A-Day Challenge!
The "Awesome August" Photo-A-Day Challenge is a great initiative by the Live More Awesome Foundation, which challenges photographers to shoot a series of themed photos each day throughout the month of August.
Live More Awesome, or LMA, is a New Zealand based organisation with a simple goal: To help other people live awesome lives, be it through anti-depression programmes, health awareness campaigns, or any other tools and programmes that they can use to help.
So if you're keen to exercise your creative muscle, take up the Awesome August challenge!
Here's a graphic with the daily challenges. For more details about the challenge, view the Awesome August website.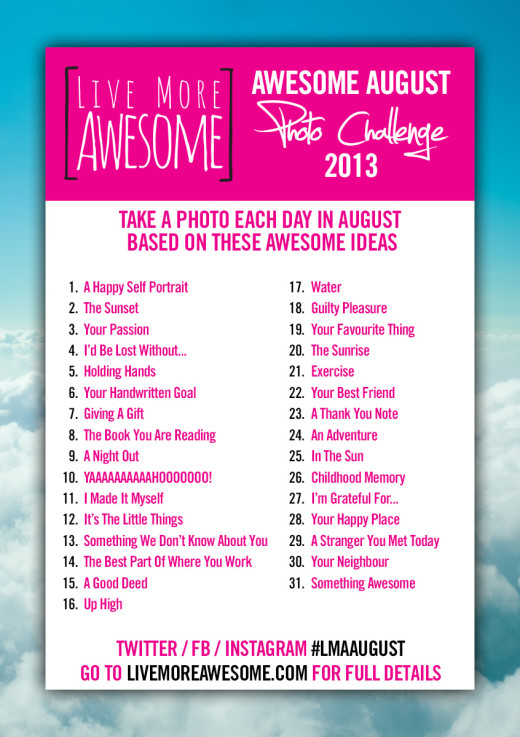 So start today with a cheerful self-portrait – and good luck with the rest of the challenges!