#InsideOrms: Today we going behind the scenes to give you a little glimpse inside the Orms photobook factory here in Cape Town.
With so many orders coming into the Orms Print Room & Framing photobook factory, and so many books being produced on a daily basis, it's easy to forget exactly how much goes into turning your memories into a tangible book to share with others. We decided to take you behind the scenes in the photobook factory to see how the magic happens.
The first step is to design your book in the FREE Orms Create & Print Software. This is where you choose your format from our wide range of options, from A3 – A6 as well as whether you'd prefer, a hard or softcover for example. You also get to choose the type of paper that your book will be printed on, from our selection of art papers to the standard paper options. Once you've decided on all that, you need to design the layout of your book with our easy-to-use templates. Send your order in and you're one step closer to the final product.
In the Orms photobook factory, the first step is to process your order. From there, the cover and the pages are printed separately. The cover is printed and laminated for a matte effect before being stuck on to hardboard to create a hardcover.
Once the pages are printed they are cut and stitched together.
The last step is to bind the book together and then stick the end pages to the cover. Your book is then sent through a checking process where it is carefully checked page by page and compared to the order submitted through the Create & Print Software.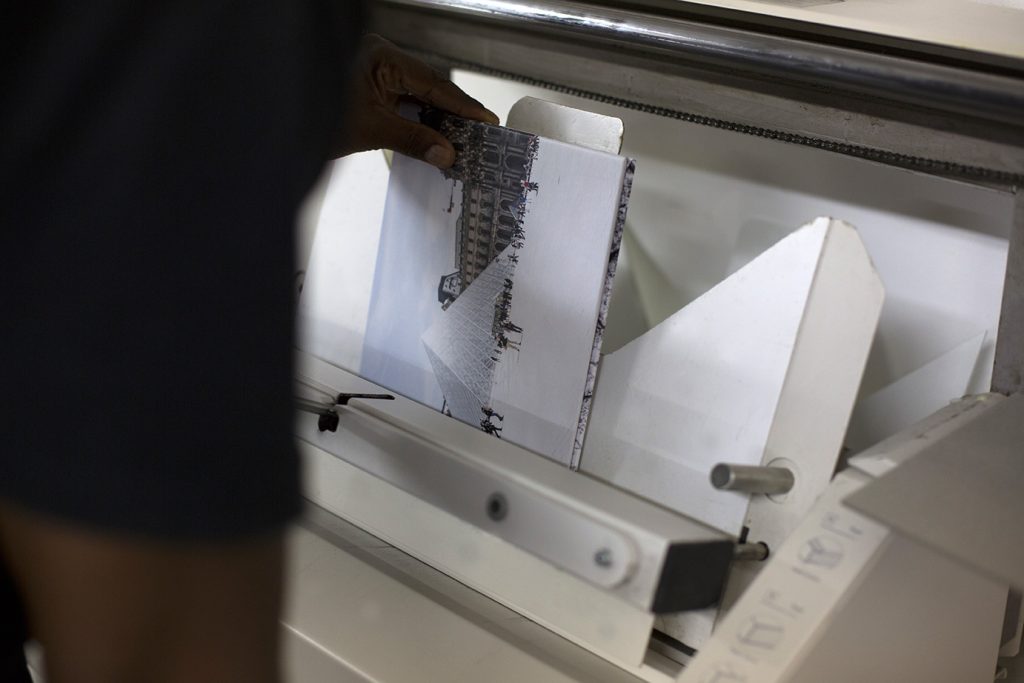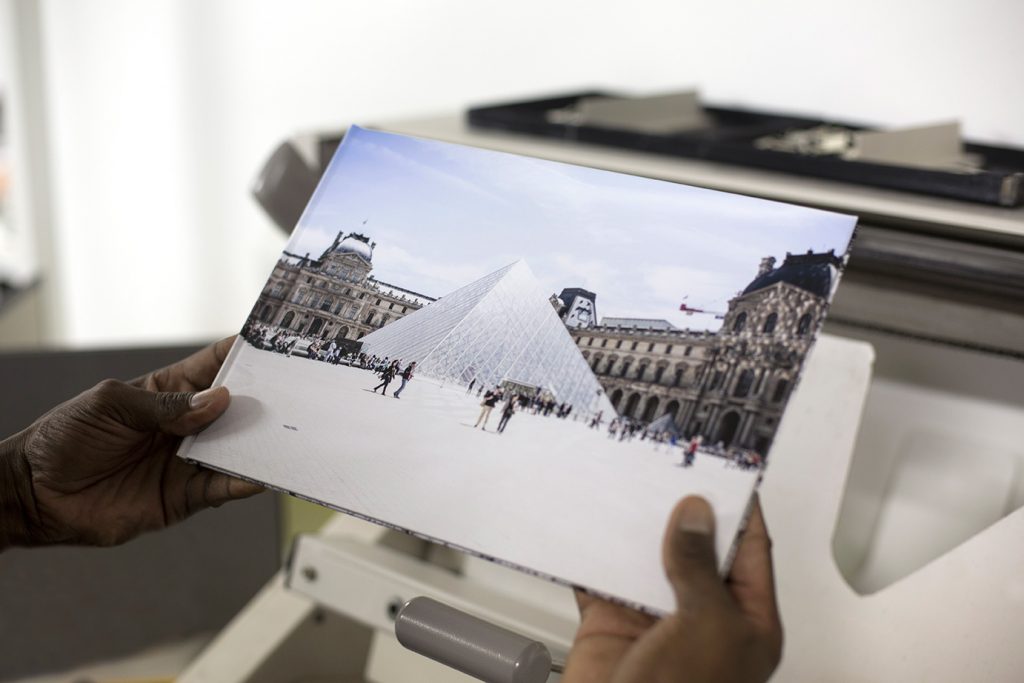 Finally, your book is prepared and packaged for collection.
If you'd like to design your own book, it's your lucky day! We are currently running a print promotion on the A4 Landscape photobook this month, order yours between 16 July and 31 August, 2018 and get an extra 40 pages free! To get started simply download the FREE Orms Create & Print Software here.