Ben Bergh shares some behind the scenes insights and his setup for the latest cover shot of Bicycling magazine.
Following on with the cycling theme after today's Absa Cape Epic post, we've got a great behind the scenes look at the latest Bicycling magazine's cover shoot. Article and photographs by Ben Bergh.
King's Kloof MTB trail is not for the faint hearted. The trail runs through a rough and rutted, scaldingly hot, overgrown wilderness – but it is also one of the best places to visit when you want to escape one those riveting days at the office…
It took eNCA presenter Gareth Edwards, me and my trusty Isuzu the better part of an hour to negotiate the jeep-track from the top gate to the stream I had in mind for this shoot. In many places, I edged forward at snails pace as Gareth cleared the thick brush with my machete. At one stage, we bumped into some policemen on patrol. They were called out to investigate gunshots in the area, and after some questioning, we were free to carry on with our own shooting.
I'd like to thank Gareth for his commitment on the day. He didn't hesitate to hit the stream and the slippery rocks hidden in its waters – more times than you'll believe – all to ensure the best possible shot.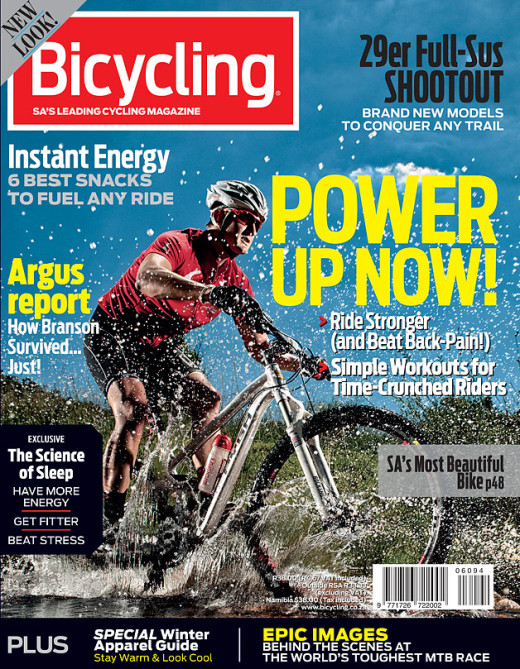 Bicycling magazine cover May/June 2013 – Ben Bergh.
Equipment and Settings
As is SOP when working in bright sunny conditions, I shot using Elinchrom Rangers at 1/2000s flash sync to bring down the sky and freeze the action. In brushed aluminium finish, Gareth's new PYGA 29′er bike complemented the effect generated by thousands of water droplets – perfectly frozen by the Elinchrom Rangers. I have a renewed respect for this kit every time I use it. It "overpowers" flat mid-day sun and creates dramatic light that allows subjects to stand out or "pop" from their backgrounds.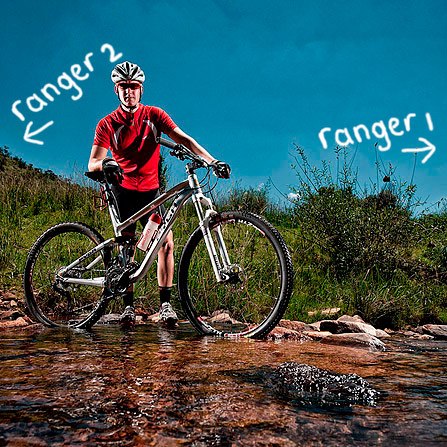 Testing the Rangers.
More Examples
In the shot below of Hayden Brown, the Rangers supplied enough light to brighten up a very dark forest (Van Gaalen trail) and freeze the action. When shooting in this kind of dark location, the Elinchrom Ranger RX A heads are king, as they have super short flash durations – see the specs at the end of the post – that work better when you need to shoot at standard camera flash sync speeds or below in order to expose for background detail, yet freeze action crisply – especially when you don't have the luxury of placing flashes very close to the subject!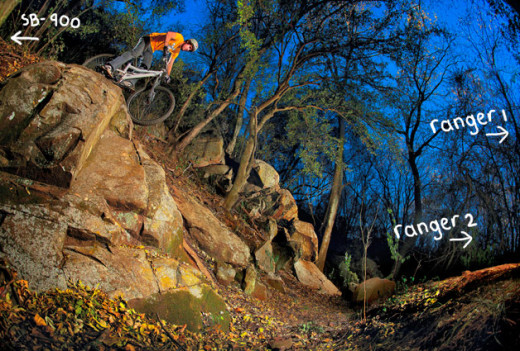 Hayden Brown, Van Gaalen forest.
Last shot for now. One Ranger to left front of Hayden. Sun provided backlight. Ranger RX with S head. 1/1600s flash sync. Bright sky nicely underexposed.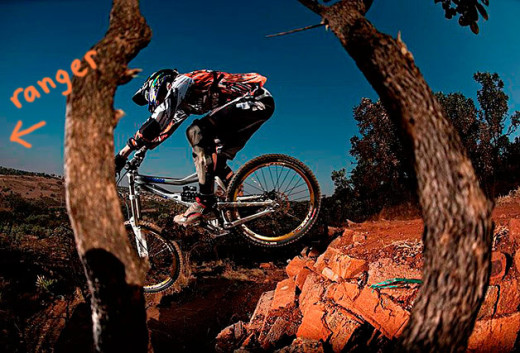 Hayden Brown, 139 downhill run, Pretoria.
I'm planning to get out into the Van Gaalen hills again soon. Will post links to kit and techniques used.
Thanks for your time – Ben.
Elinchrom Ranger RX A & S Head Flash Duration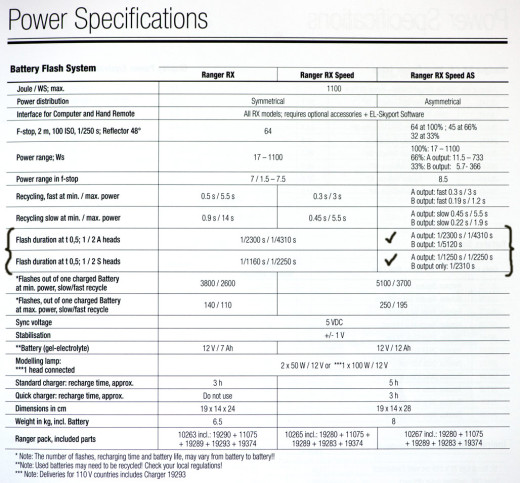 This post originally appeared on Ben Bergh's blog, and has been reposted with permission.