A comparative look at the Nikon Z7 & Nikon D850 by Kenny Jules Morifi-Winslow
Johannesburg-based creative, Kenny Jules Morifi-Winslow, reached out to the team at Orms Direct to try out the Nikon Z7 before making the decision to purchase, something we really try to support. We know camera gear can be expensive and a daunting decision to make. So we always suggest getting in touch with our rental department to take the gear for a test drive. We sent Kenny a Nikon Z7 accompanied by a 24-70mm lens and got back a really honest review of the camera as well as what it means to be a photographer and all the learning curves that go with it. Photography can be an incredibly intimidating industry so these kinds of conversations that let us know we are all still learning and figuring things out are really great to have with fellow creatives…
"In the middle of a busy week, a box much smaller than what I expected, arrived at my front door. An elegant piece of machinery with all the trimmings wrapped carefully in bubble wrap and neatly packed into an efficiently sized carry case, glared back up at me when I opened the box. Tentatively, as if not to bruise it, I assembled the nifty new Nikon Z7 with 24-70mm lens, into a lean, mean, content creating machine. It arrived at a time when I was deep in the rabbit hole of research, trying to decide what mirrorless option I should venture into. Unlike cars, it's harder to test drive a camera before buying it, so a huge thank you goes out to Orms Direct for giving me that opportunity.
In my hand it felt almost like a toy. So compact and precise. I had previously been using the Nikon D850, which I borrowed from my partner to shoot digital content. Comparatively, that model is a lot larger, and heavier and physically more demanding, but I had grown accustomed to it. My first camera ever was a Nikon D80, so I've been an avid fan for years, but to be completely honest, this model had me stumped.
With only a short time to acquaint myself with the features, the learning curve was a little demotivating. I had to Google the features and specs several times before working up the courage to actually shoot. According to photographylife.com, a website I check when I need a little extra help, here is the full range of specs on the Nikon Z7 mirrorless.
Sensor: 45.7 MP FX BSI Sensor, 4.35µ pixel size

Sensor Size: 35.9 x 23.9mm

Resolution: 8256 x 5504

Native ISO Sensitivity: 64-25,600

Boost ISO Sensitivity: 32, 51,200-102,400

In-Body Image Stabilization: 5-Axis

RAW Formats: 45.7 MP (RAW), 25.6 MP (mRAW), 11.4 MP (sRAW)

Processor: EXPEED 6

Dust Reduction: Yes

Weather Sealing/Protection: Yes

Body Build: Full Magnesium Alloy

Shutter: 1/8000 – 30 seconds

Shutter Durability: 200,000 cycles, self-diagnostic shutter

Storage: 1x XQD slot

Viewfinder: 3.69 Million Dot OLED Electronic Viewfinder

Viewfinder Coverage: 100%

Viewfinder Magnification: 0.8x

Speed: 9 FPS (only 12-bit RAW, no AE), 8 FPS (14-bit RAW, no AE), 5.5 FPS (14-bit RAW and AE)

Built-in Flash: No

Autofocus System: Hybrid PDAF, 493 Focus Points

AF Sensitivity Range: -1 to +19 EV (-4 to +19 EV with low-light AF)

LCD Screen: Touch-enabled 3.2″ Tilting LCD with 2.1 Million Dots

Slow Motion HD Video: Yes

Movie Modes: 4K UHD @ 30 fps max

Movie Output: MOV, MP4

Movie Video Compression: H.264/MPEG-4 Advanced Video Coding

HDMI Output: 10-bit 4:2:2 N-Log

Silent Photography Mode: Yes

Intervalometer: Yes

Focus Stacking: Yes

In-Camera HDR Capability: Yes

GPS: No

WiFi: Built-in

Bluetooth: Built-in

Battery Type: EN-EN15b

Battery Life: 330 shots (CIPA)

USB Standard: Type-C 3.1

Weather Sealing: Yes

Weight: 585g (Body Only)

134 x 100.5 x 67.5mm (5.3 x 4.0 x 2.7″)
Feeling wholly out of my depth, not understanding half of what the above meant, and with one more day to play, I enlisted my best friend visiting from New York, to sit for me for an hour or two. I made doubly sure to announce that I had no idea what I was doing when it came to this camera, and not to expect too much from me, but the least I could promise were some cute new pictures for her Instagram.
I had my professional photographer partner stay close while we shot, just in case the camera fought back a little, but not close enough to make me feel sillier than I already did. Although most of the settings are the same, the user interface is a little different. I lost the first half of the day fiddling with the settings while gawking in awe at the piece of equipment in front of me. It feels like it does everything, has everything, and knows everything. The camera feels like it's smarter than me and I struggled to shake that feeling of intimidation for the rest of the day.
I'm a 4×4 driver and this camera feels like a sporty little Porsche.
The first hurdle was storage. The Z7 uses XQD cards instead of the SD that most of us are familiar with. For this I lost a day; it wouldn't make sense for me to purchase one, as the camera I would be using primarily at the end of this experiment (a decision I became sure of while editing these images), is incompatible. I realized however that the D850 has an XQD slot, so Anthony volunteered to get one so it wouldn't go to waste afterward, and the day was saved.
The second hurdle was the UX, though much of the settings are the same, I couldn't figure out how to turn on the live view light meter, and that made me anxious. Customs buttons are a huge source of anxiety for me because they present you with too many options. I like when things have a set place that is predetermined, but I figured later that if I understood the camera better, these would come in handy. As the day went on, it became an exercise in accepting your own limitations. For the same reason we don't let the unlicensed drive cars, so should we forewarn the inexperienced about the Z7. I felt awful. Anthony had to talk me off a ledge of 'I can't take pictures' and remind me that although I have been using Nikon for a while, I am not a native Nikon user; I am, in fact, a Sony user, the difference in which is massive. To compound that, I was attempting to shoot award-winning wildlife photography…in my bedroom…with my best friend, no wildlife in sight. And to compound on top of that, the images are only for digital. Working myself up over my inability to find the right focus (the shutter is razor sharp and lightning quick) was less a symptom of my ability, and more so of my anxiety. I had built this camera up to be a masterpiece, that when it came to using it, I lost my nerve, nerve he said Instagram wouldn't be able to discern.
This is no entry-level camera; this really is a piece for the pros. For all the people reading this who might be contemplating getting into content creation or photography, this is not the camera for you, for either of us really. I learnt a valuable lesson here; in most aspects of my life, I like the overkill. I like to bring a gun to a knife fight, but this camera brought everything, including the kitchen sink, and I wasn't ready. There is a great opportunity ahead of you if you can acknowledge your position and the appropriate needs for the stage you are in. This camera just isn't it for me. I was crippled by the features and lost focus on the work.
More than anything, I learnt more about myself as a photographer in the day I spent shooting with the Nikon Z7, than I had in the entire year before that. This is the kind of machine you aspire to, you work towards, you earn. I had set myself an impossible goal and cracked under the pressure. Since that day, however, I have strengthened my nerve, learnt better to work calmer under more pressure. On the second go around, I'm confident I shan't be defeated; but until then, the kitchen sink stays where it is.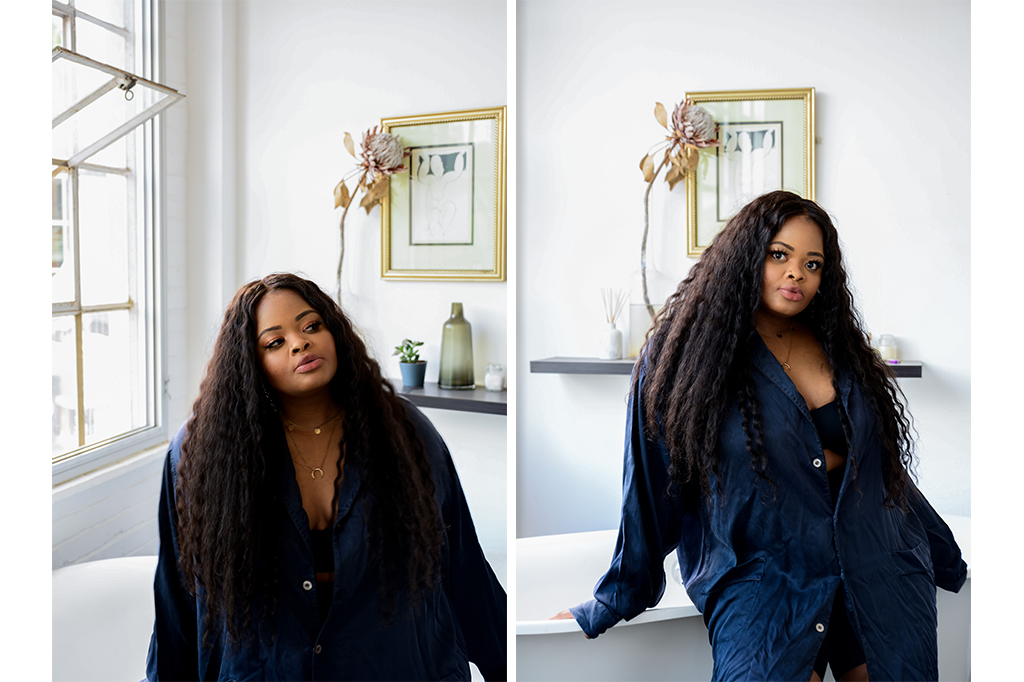 Are you tempted to switch to the new Nikon system? Why not try before you buy and rent one from Orms Rentals. Currently the Nikon Z6 is available for rental and will give you the option to test out this new gear before you make a full transition. For more information on Orms Rentals click here.
Looking to switch over to Nikon or upgrade your current gear? Orms Direct is currently running a Nikon Z series promotion – trade in any camera, of any brand and receive up to R5400 discount on the purchase of a Nikon Z-series camera while stocks last. Click here for all the T's & C's.