Been thinking about getting a compact camera? Check out our Buyer's Guide, featuring 12 advanced cameras from four brands.
Within the last few years, advanced compact cameras have seen a resurgence in the market as DSLR shooters look for an everyday carry-everywhere camera, and smartphone shooters upgrade to a more capable camera.
What is considered an advanced compact camera?
An advanced compact camera is basically any fixed lens camera that offers you creative control over the exposure, and they typically feature larger image sensors for improved image quality, as well as premium build quality. Most feature sharp and "fast" lenses, either zooms or primes with wide starting apertures, and some offer optical or electronic viewfinders – a bonus for those used to DSLRs. Most importantly, advanced compacts are just that: compact, which makes them ideal everyday or travel cameras.
Advanced Compact Camera Buyer's Guide – Mid 2013*
For the sake of simplicity, the buyer's guide is sorted by brand. If you're already using a Canon, Nikon or Sony DSLR, it might be easier to stay with a compact camera from the same brand for the sake of familiarity with the controls and menus, but it's not a necessity.
Due to pricing and exchange rate fluctuations, we are unable to post the pricing information in this post. Please click through on each camera's link to view the latest prices on Orms Direct.
As standard features, most of these cameras will capture full HD video and images at high resolutions, so we won't be listing the megapixel stats for each model.
Canon PowerShot S110 – View price on Orms Direct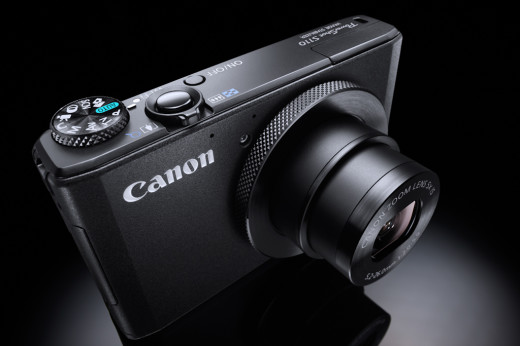 The S110 is Canon's best pocketable compact. Featuring creative PASM modes and a fast 5x zoom lens starting at a wide 24mm f/2.0, it's also extremely capable. All-in-all, it's a great camera to keep with you, ensuring that you never miss that shot. The S110 is also available in white.
Pros: Extremely compact, affordable.
Cons: Smaller sensor.
Canon PowerShot G15 – View price on Orms Direct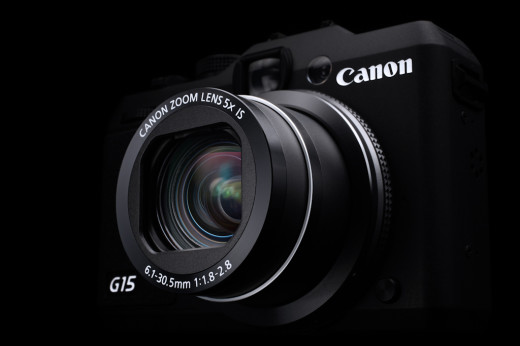 The G-series cameras have a rich history of providing a lot of power in small packages, and the G15 continues this trend with an even faster and brighter 5x zoom lens, starting at 28mm f/1.8, with a brilliant f/2.8 at the telephoto end. Although not entirely pocketable, the G15 is solidly built, and will survive easily on a wrist- or neck-strap during day to day shooting.
Pros: Solid build, fast lens, optical viewfinder.
Cons: Smaller sensor.
Canon PowerShot G1X – View price on Orms Direct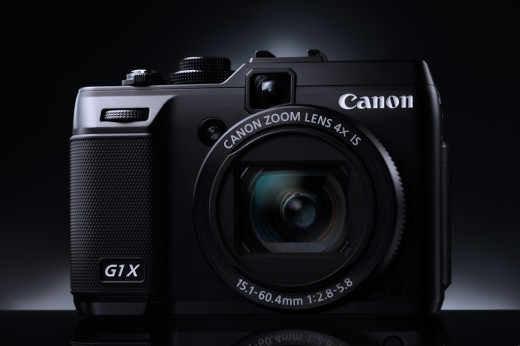 The long-awaited G-series camera with a larger sensor finally arrived last year, offering great image quality in a smaller body. While the camera is not as compact as the G15 or S110, if high image quality is your main priority, this is the camera to go for. As with the G15, the build is extremely solid, ensuring you that the camera is ready for anything.
Pros: Great image quality, solid build, large sensor, optical viewfinder.
Cons: Less compact, slower autofocus.
Nikon Coolpix P330 – View price on Orms Direct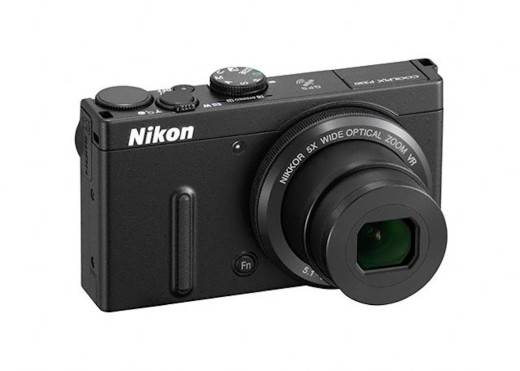 The P330 is to Nikon what the S110 is to Canon – a pocketable camera with great image quality, featuring a fast lens and all the advanced options you'll need. Perfect for carrying around with you wherever you go.
Pros: Extremely compact.
Cons: Smaller sensor.
Nikon Coolpix P7700 – View price on Orms Direct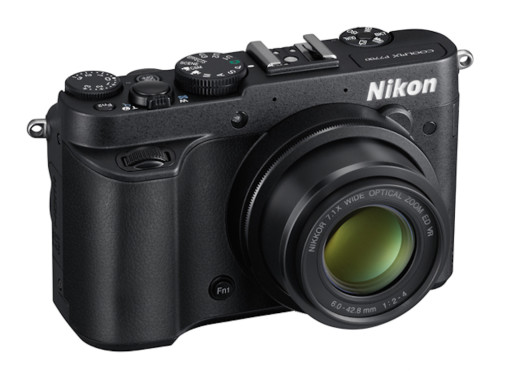 If you need a bit more camera to hold on to, the P7700 offers great build quality and a decent grip, with an impressive 7x zoom lens starting at a fast aperture of f/2.0 and reaching 200mm at the long end. The P7700 is also the first in its series to drop the optical viewfinder – perhaps a sign of the times, but if you like having a viewfinder, a Canon or Fuji might be a better option.
Pros: Solid build, fast lens.
Cons: No optical viewfinder, smaller sensor.
P7700 alternative: The previous model, the P7100, is still available at Orms for a great price, and features the same great 7x zoom versatility.
Nikon Coolpix A – View price on Orms Direct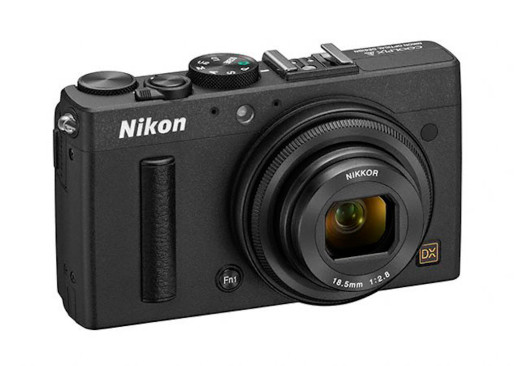 The Coolpix A's trump card is definitely it's large APS-C sensor, aka DX-format. This allows for impressive low-light capabilities and generally better image quality, but it comes at a price – the A is not inexpensive. The camera also features a fast 28mm equivalent fixed focal length lens, which will appeal to prime shooters. Those interested in this camera might want to look at the optional optical viewfinder – which features handy bright-lines for framing, but no other shooting information.
Pros: Brilliant image quality, large sensor, great build, fast 28mm lens, optional viewfinder.
Cons: Expensive.
Fujifilm XF1 – View price on Orms Direct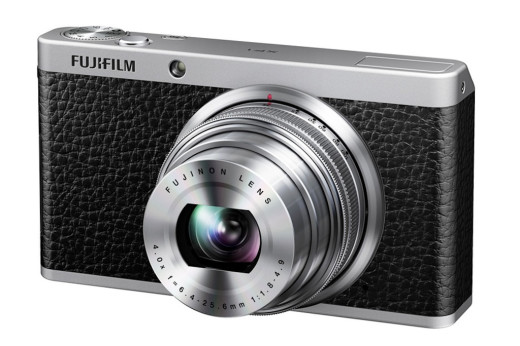 The XF1 is the "baby" in the Fujifilm X-series, featuring the same great retro styling and emphasis on usability and manual controls as it's bigger siblings, but in a pocketable form factor. To turn this camera on, you need to manually pull out the zoom lens and twist it – very novel. Unlike it's bigger brothers, the XF1 foregoes the viewfinder for composing, opting instead for a standard display.
Pros: Great design, larger than usual sensor, great image quality, fast lens.
Cons: Lacks a few features when compared to the rest of the X-series.
Fujifilm X20 – View price on Orms Direct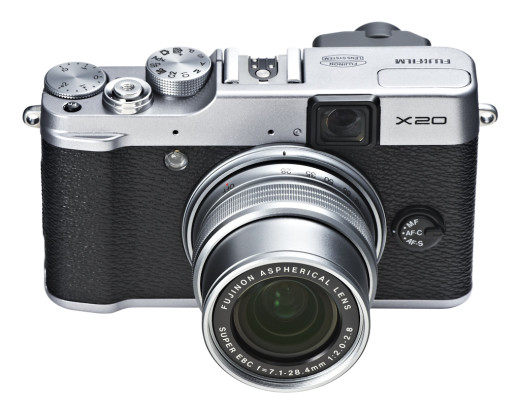 The X20 is a thoroughbred X-series camera, featuring a solid magnesium construction and great controls, as well as a large optical viewfinder with electronic information overlays. In addition, the X20 features the fastest autofocus in its class, as well as a slightly larger sensor than its direct competitors, allowing for improved image quality. The X20 is also available in black.
Pros: Fast zoom lens, solid build, optical viewfinder with information, great image quality.
Cons: Currently on back order due to high demand internationally.
Fujifilm X100 Limited Edition – View price on Orms Direct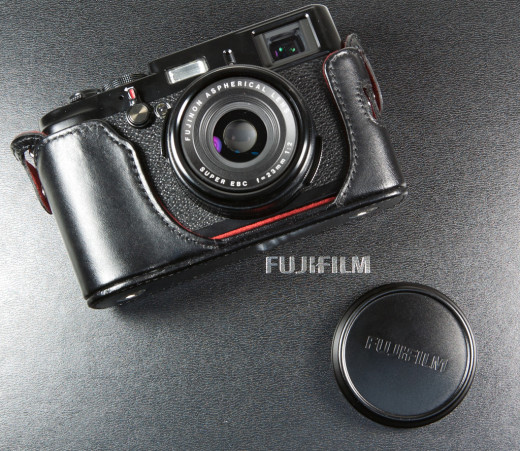 The original Fujifilm X100 with its hybrid viewfinder, large image sensor and brilliant fixed focal length lens went on to achieve cult-status as one of the best compact cameras of the last few years. While the standard X100 is no longer available new, Orms has one new Limited Edition version left in stock, which features a unique black finish as well as a bunch of included accessories.
Pros: Great lens, large sensor, impressive image quality, and superior manual controls.
Cons: Expensive, on the larger side of compacts, autofocus slower than DSLRs.
Fujifilm X100S – View price on Orms Direct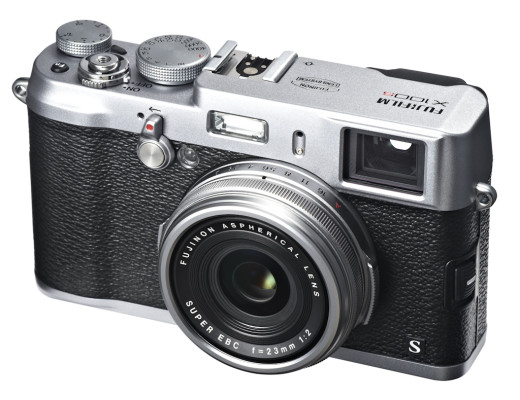 Building on the success off the X100, the new X100S features faster autofocus, a new X-Trans sensor with no low-pass filter for sharper images, and other software improvements. Otherwise identical to its predecessor, the X100S keeps the same great handling and quality.
Pros: Improved performance and even better image quality, great handling.
Cons: Currently on back order due to high demand internationally.
Sony RX100 – View price on Orms Direct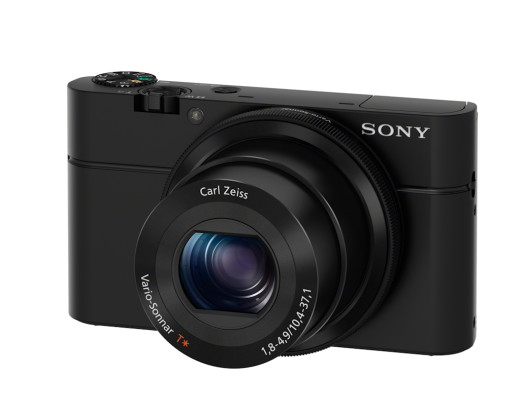 While most of the cameras above are either pocketable, or feature a large sensor, the RX100 is both pocketable AND features a large sensor, making it a very appealing travel photography camera. The image quality produced by this compact is superb, and it's small size means that you'll happily take it along with you everywhere you go.
Pros: Very compact, large sensor, great lens.
Cons: On the pricey side.
Sony RX1 – View price on Orms Direct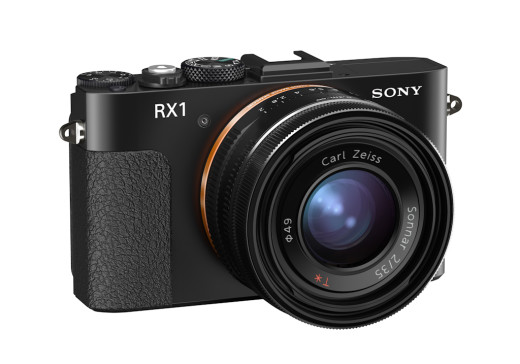 The RX1 is the compact camera that almost every DSLR photographer has been asking for, featuring a massive 35mm full frame sensor and a bright fixed focal length lens which produces unbelievable image quality. However, the large sensor comes at a price, making the RX1 a rather exclusive camera.
Pros: Best image quality in a compact camera, massive sensor, great lens.
Cons: Very expensive.
Which one should I get?
If you're looking for a compact camera to complement your DSLR, or a better camera than your smartphone, all of these cameras are worthy options – it all depends on which features you want or need, and what your budget allows.
Still in doubt? Then please contact us and we'll be happy to offer advice.
Contact: Orms Cape Town
Contact: Orms Bellville
*All information and advice is current as of June 2013.