Sure, it's always nice to buy a brand new camera or lens, but sometimes some great deals can be had on the second hand market.
Sure, it's always nice to buy a brand new camera or lens, but sometimes some great deals can be had on the second hand market. You might need a specific lens for something you don't shoot often, or a second camera as a backup body, in which case buying new might not be the most economical. Likewise, you might have a lens you don't take out often, or an old camera body you no longer use – by selling these items you can inject a little cash into your hobby or profession.
Here at Orms, we buy and sell used DSLRs and lenses. You can even trade in your old equipment when buying new or second hand equipment. All the second hand cameras and lenses we sell are inspected and serviced first, and come with a 3 month warranty. By buying used, you can save up to 50% on the value of new equipment.
Buying
By visiting the Used Gear section on Orms Direct you can view a list of the used equipment we currently have in stock. The list gets updated weekly, although plans are in the pipeline to do this more regularly. To enquire about the availability of an item, you can either phone Orms at (+27) 021 465 3573, mail us at used@orms.co.za or ask us via Facebook and Twitter.
Alternatively, you can visit our Cape Town central branch to view the used equipment in person. Please ask a salesman for assistance.
You'll notice the second hand goods have a numerical quality rating, here's what it means:
Demo

…….



Never owned – Used for demonstration purposes only
10

Pre-owned equipment, but appears as new
9

Shows little or no signs of wear
8

Shows signs of use, but very clean
7

Shows moderate wear or finish marks
6

Well used – may exhibit "dings" or finish marks
5

Shows considerable amount of use – More than average wear
4

Useable, but has considerable optical or mechanical imperfections. (Our 3-Month ORMS warranty does not apply.)
.
These ratings are for the cosmetic condition of the product only. All the items, regardless of the appearance, are sold in working condition.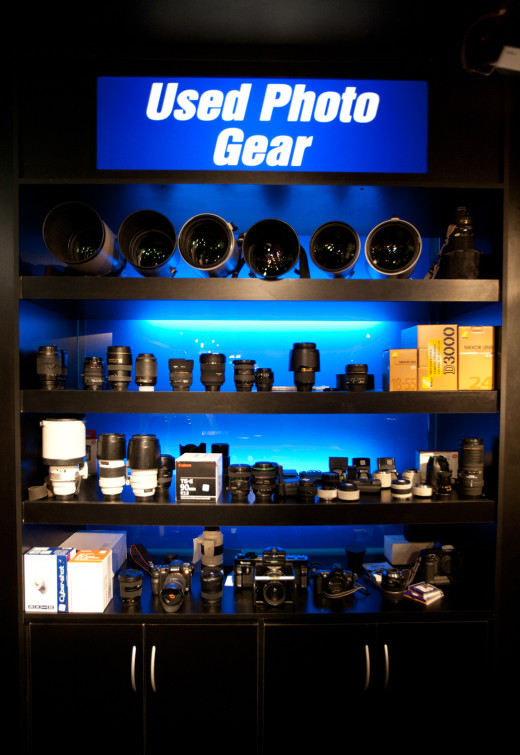 Selling
You can also sell your used gear to Orms, or trade it in with another purchase. To get your items quoted, you can do either of the following:
1) Visit the Used Gear department at our Cape Town central branch. A salesman will inspect your equipment and give you an immediate estimation.
2) You can phone our Used Gear Manager, Envor, on (+27) 021 469 1967 during office hours (8am – 6pm weekdays and 8am-2pm Saturdays) and he will give you an estimation over the phone.
3) Email used@orms.co.za with a description of the item(s) and pictures if you have any, and a salesman will reply with an estimation. You can also send a fax to (+27) 021 462 2084 – please remember to include a contact number.
If you accept the quote, please visit the Orms Direct website for more information regarding delivery of the equipment to us.
We hope that this has cleared up any mysteries when it comes to buying and selling second hand equipment through our Used Gear service. Please leave a comment if you have any further questions.