Canon has unveiled two new 4K-shooting cinema cameras, the EOS-1D C and the EOS C500. Click through for details and pictures.
Canon announced two new high-end EOS Cinema cameras at the NAB show in Las Vegas yesterday. The Canon EOS-1D C and Canon EOS C500 both feature 4K video recording – that's 4096×2160, which is more than 4 times the resolution of Full HD at 1920×1080. The extra resolution makes these cameras ideal for use in any feature film intended for the cinema and not just a web release.
As these cameras are aimed squarely at the high-end professional film making market (think: Hollywood), they are on the pricey side. Estimated retail pricing is €10,000 for the 1D C, while the C500 is still in the prototype phase. The 1D C is currently on schedule to be available in October.
EOS-1D C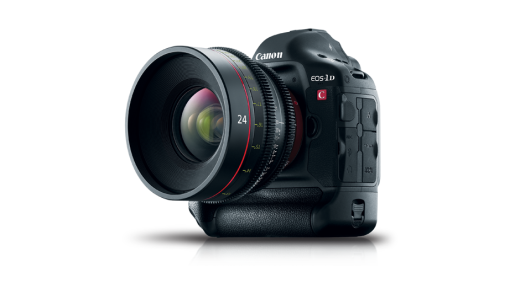 The EOS-1D C is essentially a reworked version of the Canon EOS-1D X, with improved handling of heat and the circuitry required for 4K and 1080p 4:2:2 video. As such, it shares the same key specifications, including the 18 megapixel full frame CMOS sensor, the brand new 61 point autofocus system, and up to 14fps continuous stills. On the external hardware side, the PC sync port has been dropped in favour of a headphone jack.
EOS C500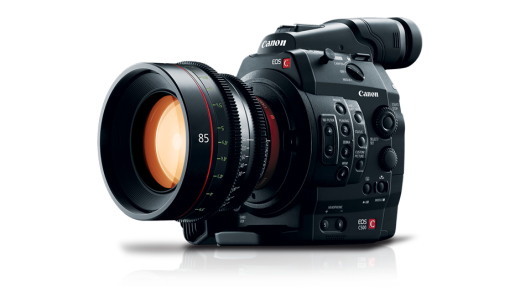 Building on the foundations of the EOS C300, the C500 can shoot at up to 120fps while recording 4K video, and also samples at 4:4:4 while shooting 2K video. It is still just a development prototype, but hardware differences include a fixed grip. All the new cameras feature Canon's Log Gamma, a flat, low-contrast, high dynamic range output for matching footage from the different cameras during post production.
Read more about these cameras over at DPReview – EOS-1D C and EOS C500, or view pictures of them below. Links to the Canon press releases are included at the end of the post.
Photos of the new gear:
Press Releases:
Canon EOS-1D C
Canon EOS C500