Canon continues to improve their creative game with the announcement of the Canon EOS R5, a full-frame mirrorless camera built on the revolutionary EOS R system.
Aiming to achieve the impossible has always been Canon's motto and with the release of their latest and updated full-frame mirrorless system, they show their ability to turn the impossible into the possible.
The Canon EOS R5 boasts video capabilities that will far exceed that of competing cameras on the market. With the ability to internally record 8K video using the full width of the sensor at up to 30p. In addition to this, comes the news that all 8K modes will support Canon's renowned Dual Pixel CMOS AF.
Another exciting new feature is the advanced animal AF that is not only able to recognise animal eyes but also their face and body when their eyes are not visible. This could be a game-changer for wild-life and pet photographers allowing them to feel assured they will get their shot regardless of eye contact.
What about those not wanting to upgrade their video shooting capabilities? Canon's new EOS R5 has that covered with an improved 20fps using the cameras electronic shutter and 12fps using its mechanical shutter. Image stabilisation is also vastly improved with the inclusion of Canon's newly developed in-camera image stabilisation which works hand-in-hand with Canon's lens stabilisation system giving you better stabilisation than we've ever seen before.
The addition of dual card slots means you'll be able to keep shooting and automatic image transfer to the Canon Cloud platform means you'll never run out of creative space.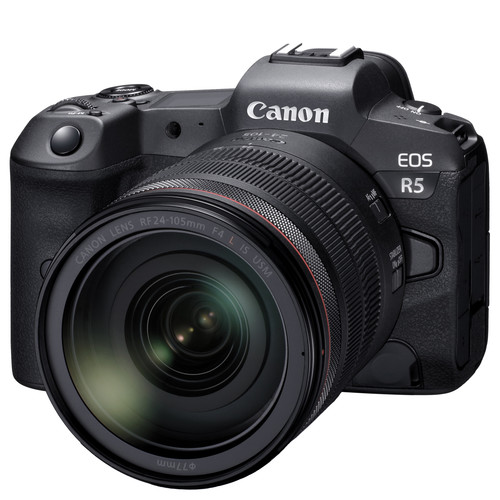 Newly Developed Full-Frame CMOS Sensor
8K Video Recording
Up to 12 fps with Mechanical Shutter
In-Body Image Stabilization
As the Canon EOS R5 has just been announced we have yet to receive pricing of an ETA of stock arrival. We will be sure to keep you up-to-date on all developments, but until then you can have a more detailed look at this new release on Orms Direct here.