Since the launch of their full-frame mirrorless RF mount system a few years back, Canon has gradually been adding lenses to their impressive RF lineup. Yesterday, they announced two new additions: the RF 70-200mm F4L IS USM lens and an RF-equivalent of their wildly popular "Nifty Fifty", the RF 50mm F1.8 STM lens. Let's dive into the key features of the former!
Want to read up on Canon's new mirrorless version of their beloved EF "Nifty Fifty"? Check out our full writeup here on Orms Connect.
The new RF 70-200mm F4L is one of the most highly requested additions to Canon's mirrorless system. It is the improved RF version of Canon's beloved EF 70-200mm F4 tele-zoom. Canon mirrorless shooters will be happy with the advancements the manufacturer has made with the size of the unit. EF tele-zooms tend to be heavy and bulky, while RF lenses are generally more compact and light. The new 70-200mm F4L is no exception, being 32% shorter and 11% lighter than its EF predecessor.
As the familiar focal length and maximum aperture would suggest, this lens is aimed at the serious enthusiast or semi-professional shooter who enjoys travel, sport and wildlife photography. Since the RF 70-200mm F4L is likely to accompany users on many an outdoor adventure, it only makes sense that it was built in line with Canon's well-known L-series dust and weather-resistant construction, including a fluorine coating on the front element of the lens to protect it from water and dirt. As one would further expect from an L-series lens, the RF 70-200 F4L also has four ultra-low dispersion elements to lessen chromatic aberration and possesses Canon's Air Sphere Coating and mitigate flare and ghosting.
The switches on the lens' barrel are familiar: focus limiting, AF/MF, one for stabilisation and a final switch to change the stabilisation mode. Canon claims the RF 70-200mm F4L IS USM lens is rated to 5EV from the lens by itself, bumping the stabilisation up to a remarkable 7.5EV when paired with units such as the R5 or R6 which feature robust in-body stabilisation. The aforementioned stabilisation modes are one for general use (stabilisation in all directions), a second for panning shots and a final one where the stabilisation will only kick in once the shooter presses the shutter button.
If you're not sure exactly how good the Canon EOS R6's in-body image stabilisation is, check out our hands-on real-world test of the R6 where we tried our hands at bird photography.
Unlike its big brother, the RF 70-200mm F2.8L IS USM, this more affordable lens does not have a tripod foot, making its stabilisation features all the more necessary. Another point that is crucial to note is that the RF 70-200mm F4 is not compatible with Canon's RF 1.4X and 2X extenders that were released earlier this year.
As the name would suggest, the RF 70-200mm F4's focused elements are driven by two Nano USM (Ultrasonic Motor) motors. Shooters who have utilised USM lenses before can expect the familiar snappy and silent autofocus performance found in those units in the RF 70-200mm F4.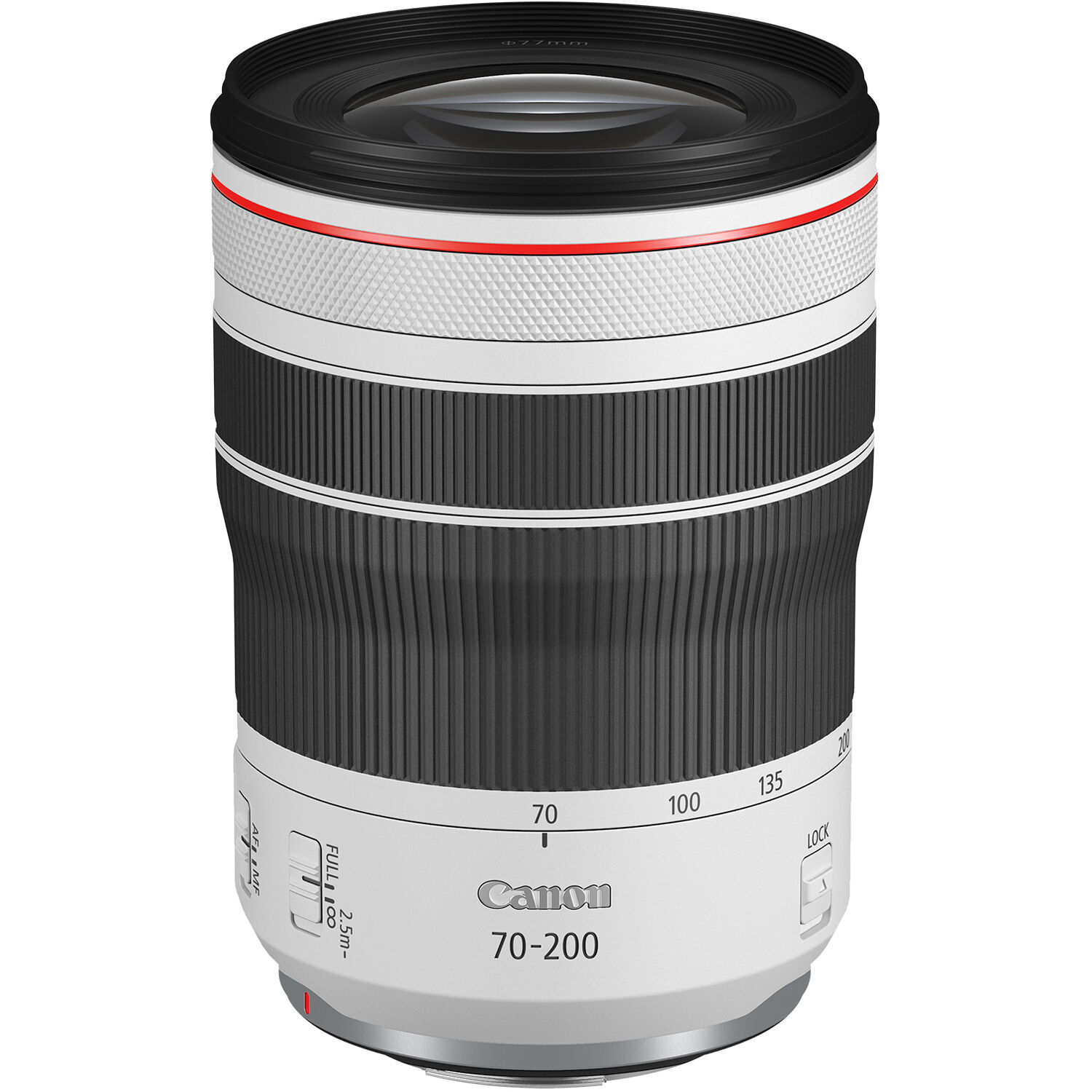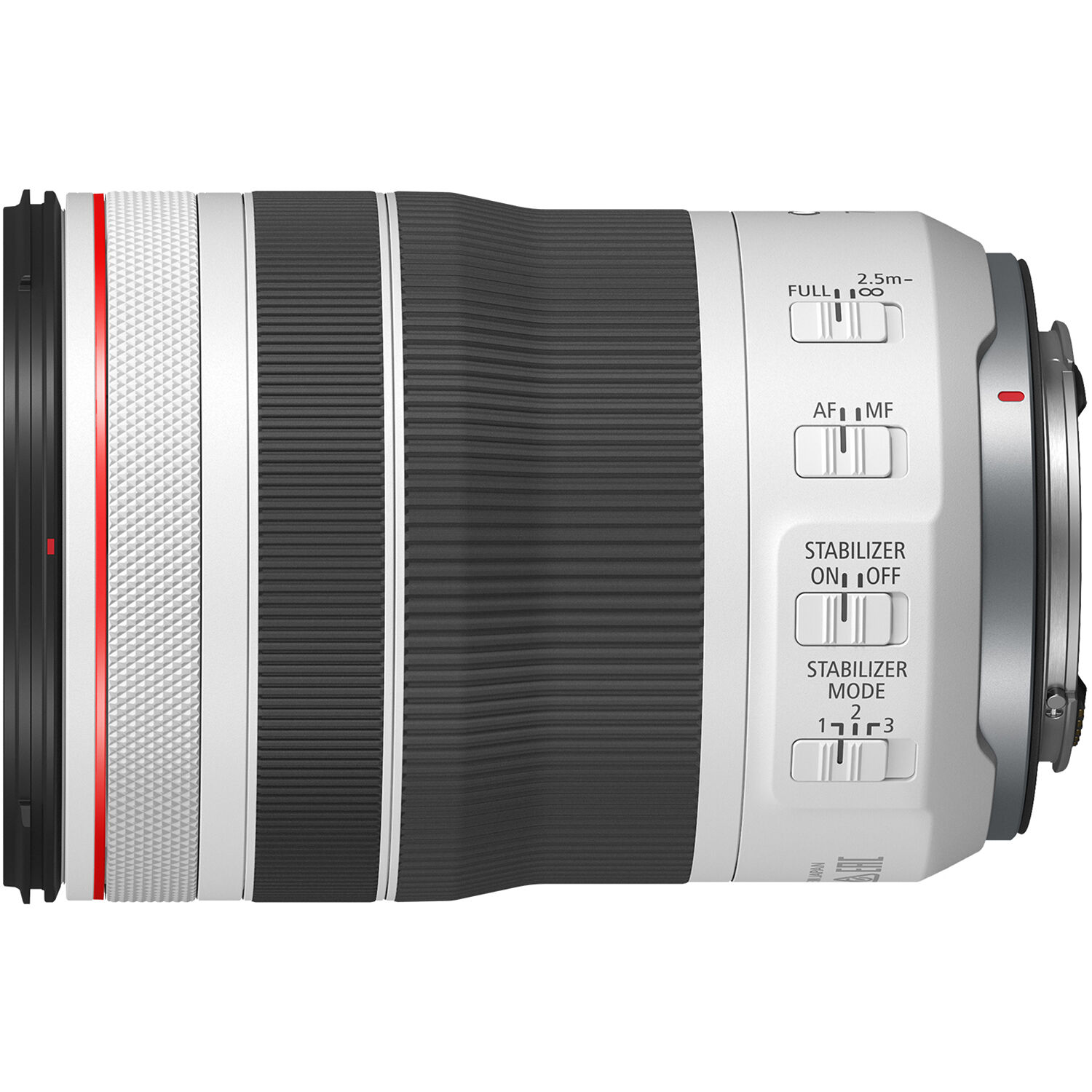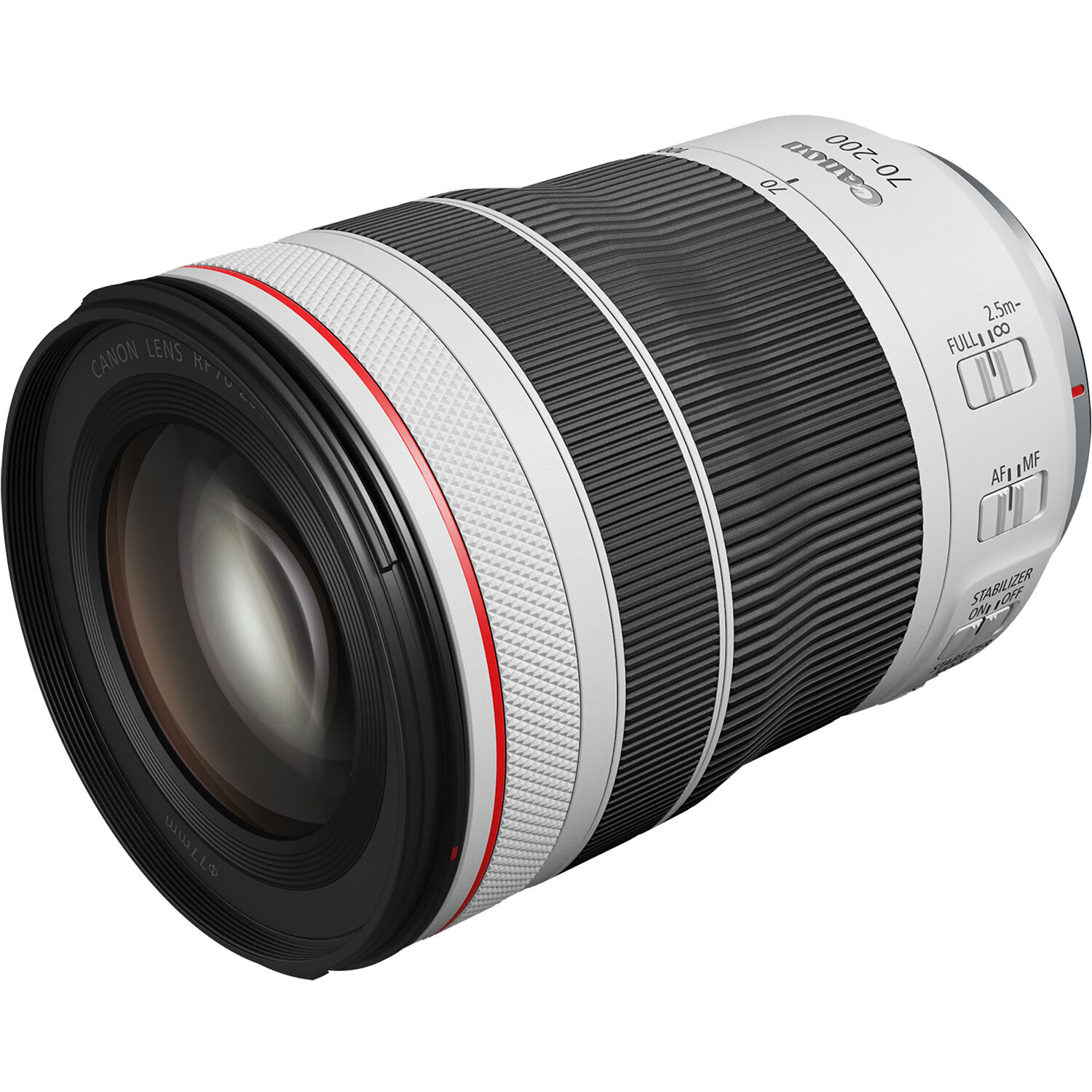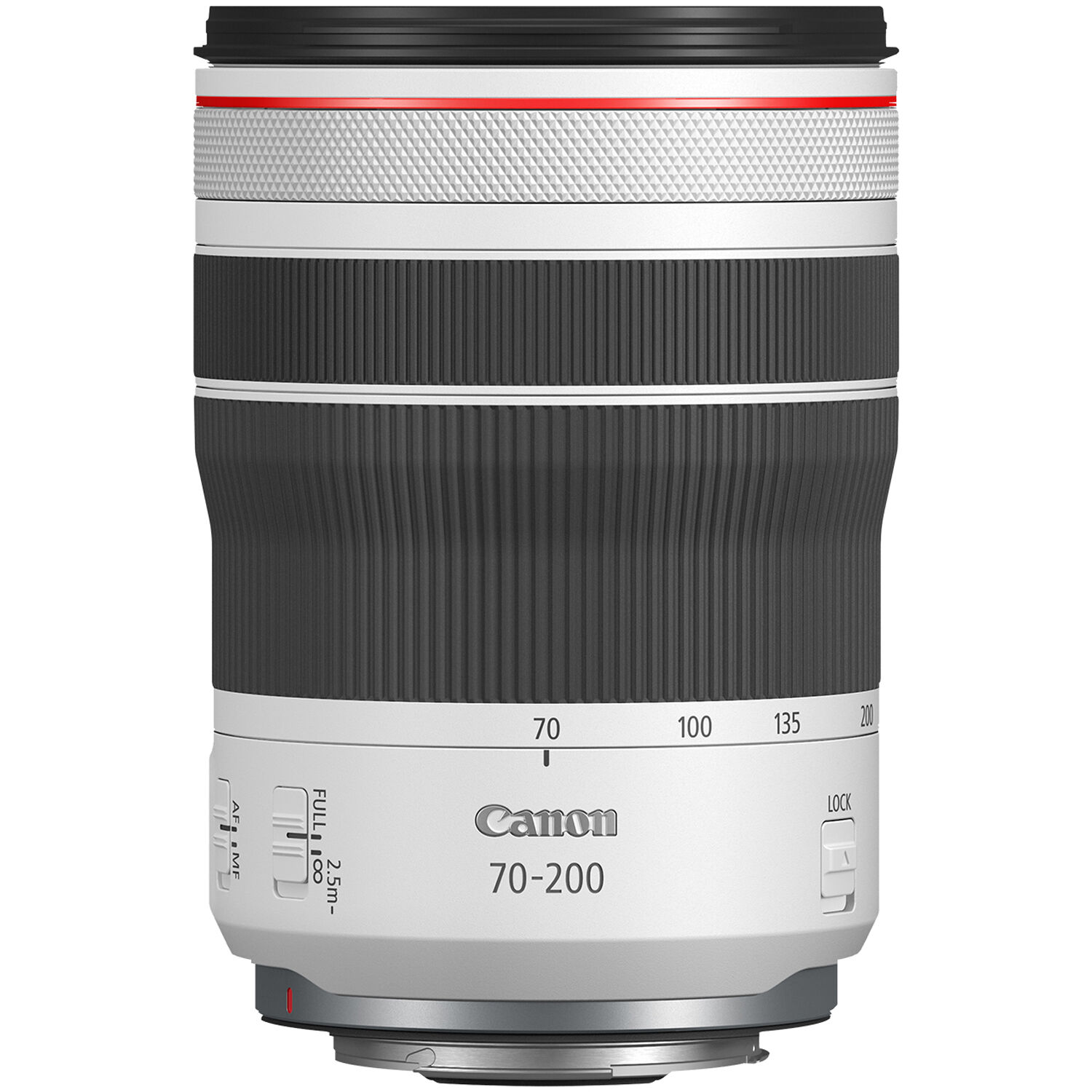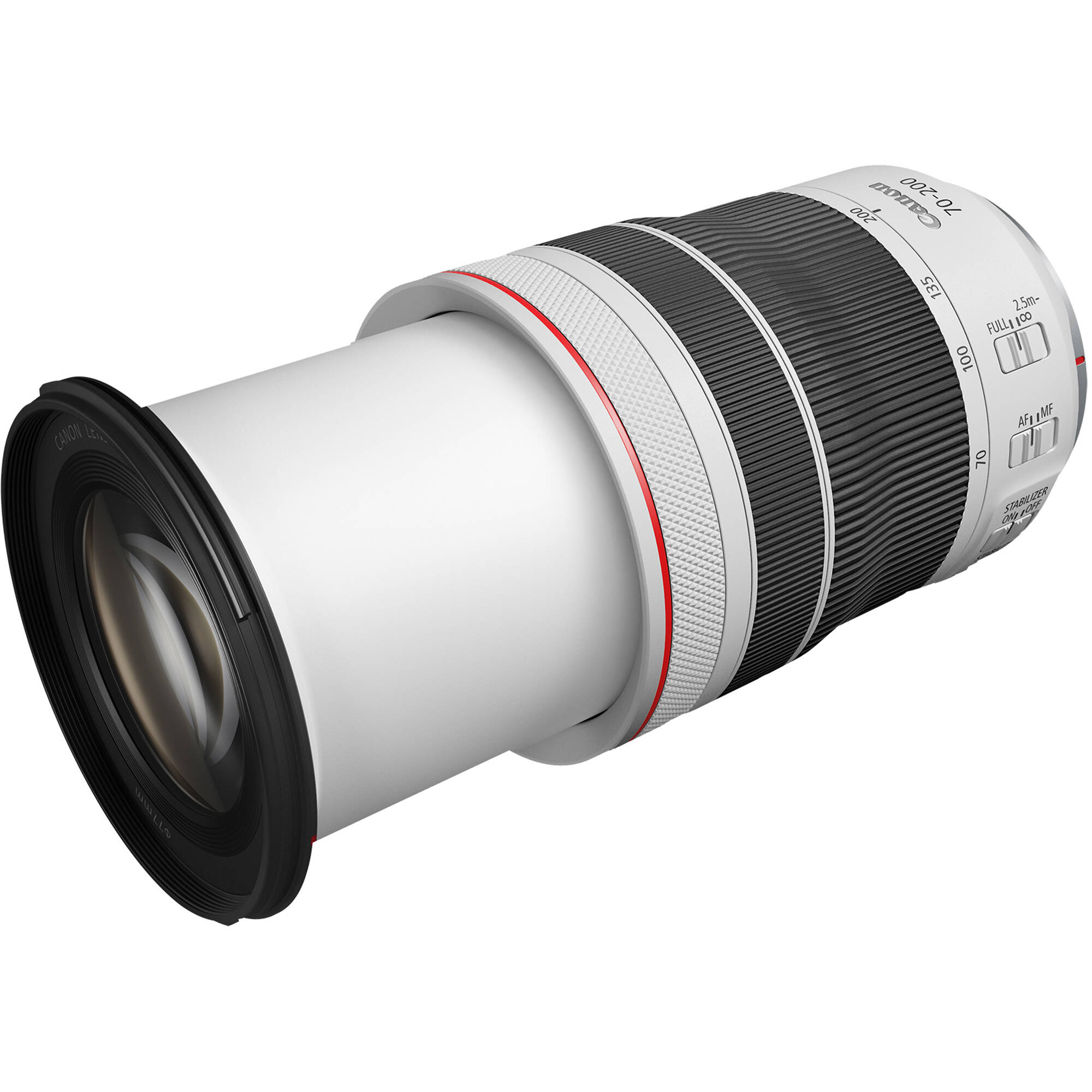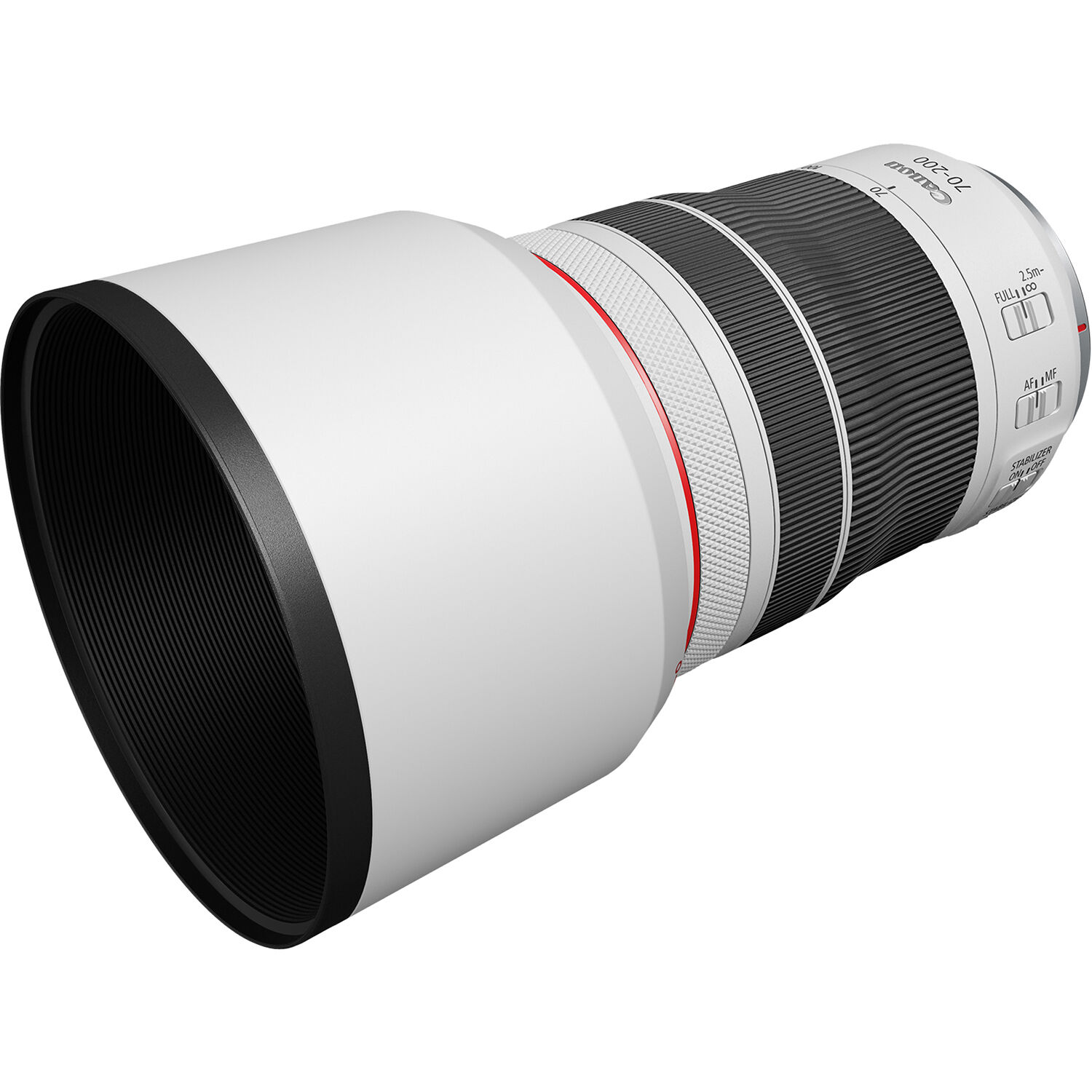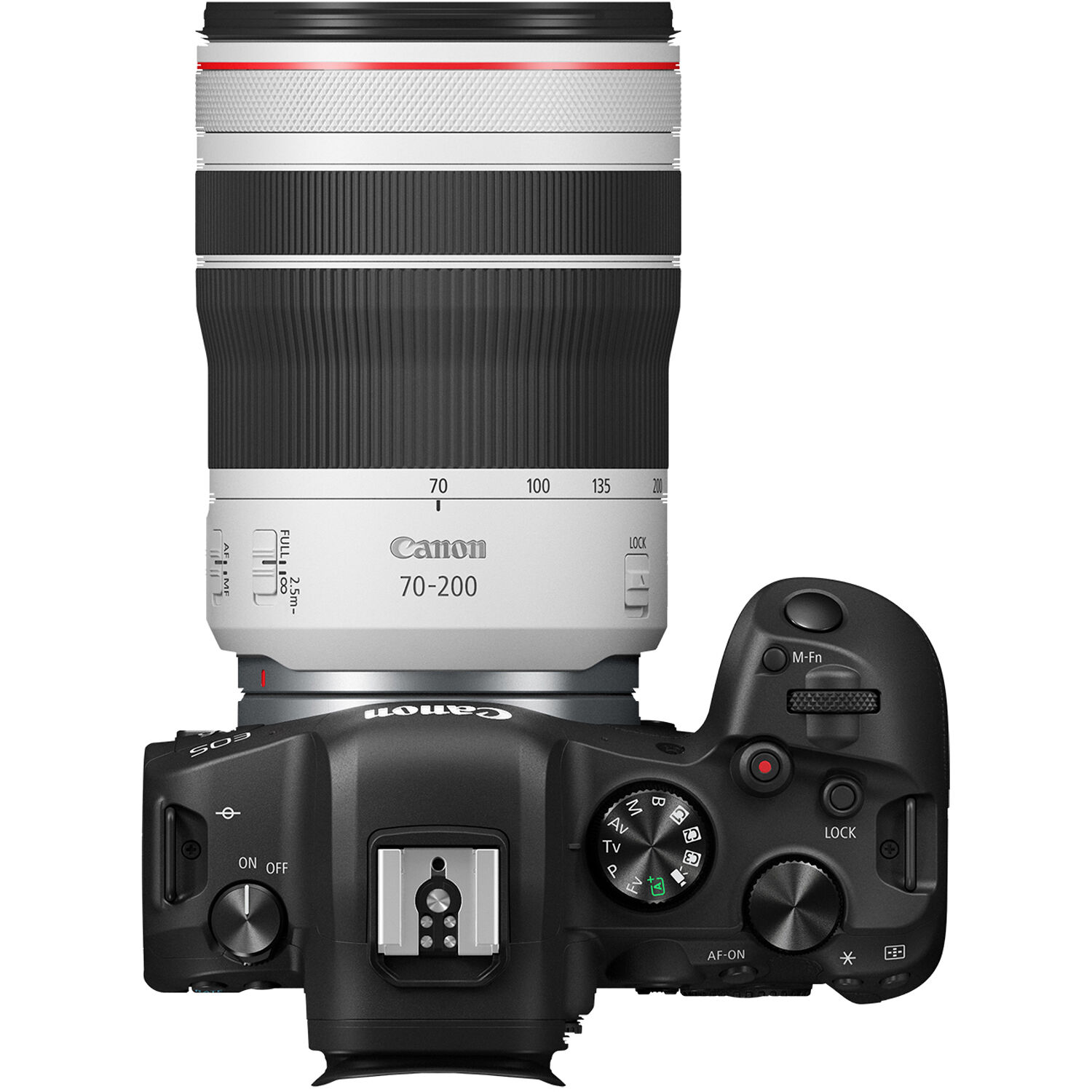 Key Features
Compact, light and portable
Pro-grade image quality
Advanced stabilisation
Quiet, fast and precise AF
No-compromise construction
We don't yet have confirmation of when the RF 70-200mm F4L will be available in South Africa, but Canon indicates that international sales will start from early December.