Learn the basics of using your DSLR in manual mode with Canon's helpful new online camera simulator.
Canon has introduced a great new tool to help new photographers with the basics of shooting in manual mode. Sure, shooting in the automatic or program modes
The website allows you to experiment with the three factors that make up your photograph's exposure – shutter speed, aperture and ISO sensitivity – while offering helpful tips and guides as you change the settings.
Try it out for yourself here – and let us know what you think in the comments. As the tool covers the fundamentals of photography and not just Canon cameras, you don't need to own a Canon to learn from it. Also remember to read our own tips for getting the most from your new DSLR!
Here's a screen capture of the "Play" interface: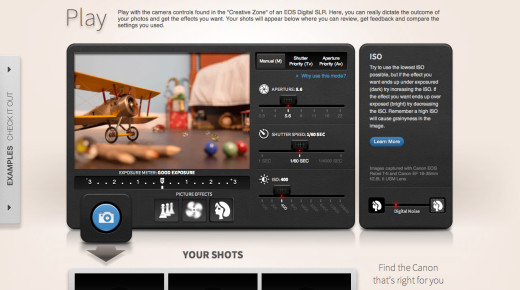 Via PetaPixel.