We asked Cape Town-based videographer, Bryn North, to take Canon's 4K-capable camcorder out for a spin. Watch the resulting video and read his in-depth review.
We recently asked Cape Town-based videographer, Bryn North, to take the XC10 – Canon's 4K-capable camcorder, out for a spin. Bryn has a fantastic, high energy style to his video's and we wanted to see how he found using the XC10 vs his usual DSLR. We've included Bryn's resulting video "Weekend" above, entirely shot on the XC10, as well as his in-depth review below. 
Straight away you notice how small this camera is, it looks like a baby C100. In hand the camera feels secure and well-balanced with the buttons in easy reach of your fingertips. The rotating hand grip compliments the swivelling LCD screen which extends about 90 degrees up and down – but not all the way around for the 'selfie' enthusiasts. The 3 inch LCD screen is decent quality, and the touch function works very well. It also has a loop for when you're in bright conditions. The camera turns on nice and fast, about 2-3 seconds and you're ready-to-go.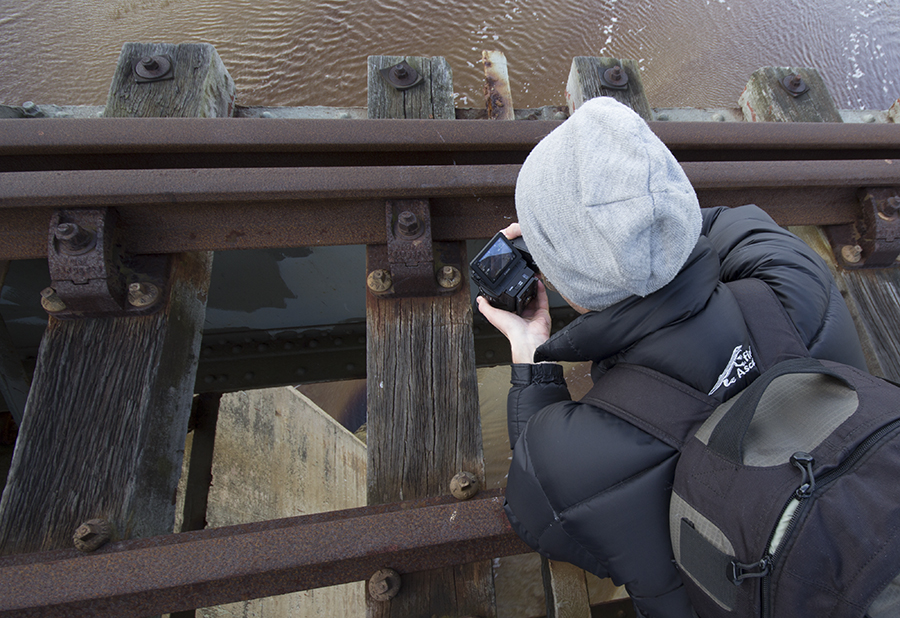 This little guy has a 1 inch sensor under the hood, unfortunately if you're used to shooting on a full frame sensor with all that beautiful bokeh, you can forget about creating images like that right now. Don't get me wrong, you can get some decent depth of field with the camera, but you've got to really work for it. With it's rather small sensor the camera actually performs well in low light. Shooting at 1600 ISO is not a problem, but once you start pushing it up towards 4000, the noise reduction kicks in and the image becomes rather 'muddy'.
This puppy can push out a 4K image, though when recording at the impressive 4:2:2 305 Mbps option (offer's 205 Mbps and 305 Mbps), it creates a beautiful image which is sharp with plenty of detail. There is quite a bit of rolling shutter when shooting 4K, although it reduces significantly when shooting in HD. When shooting HD, you have the options of 25p 25mbps and 50p 50mbps and because the camera uses 2x oversampled (downscaled from 4K when recording in HD) and no line skipping, there is no ugly moire dancing around on your image. There is also the option to shoot 720p ¼ speed which is 100fps; this is awesome as slow-motion is a must these days. It is however only 18Mbps, so any colour grading means the image falls apart quickly, especially if you try upscale it to match your 1080p footage (minimum iso of 1250 when shooting slow motion so the ND filter comes in handy here). You can also shoot all the way up to 1200x speed, so time-lapses can be made very easily. I love the fact they have incorporated the XF-AVC codec which is a pleasure to work with in Premiere Pro, as it makes for an easier workflow.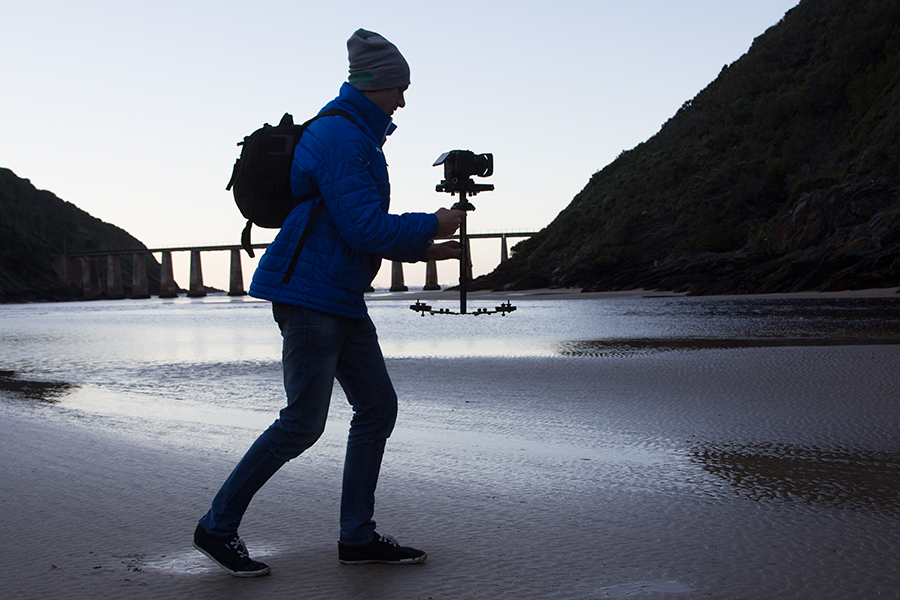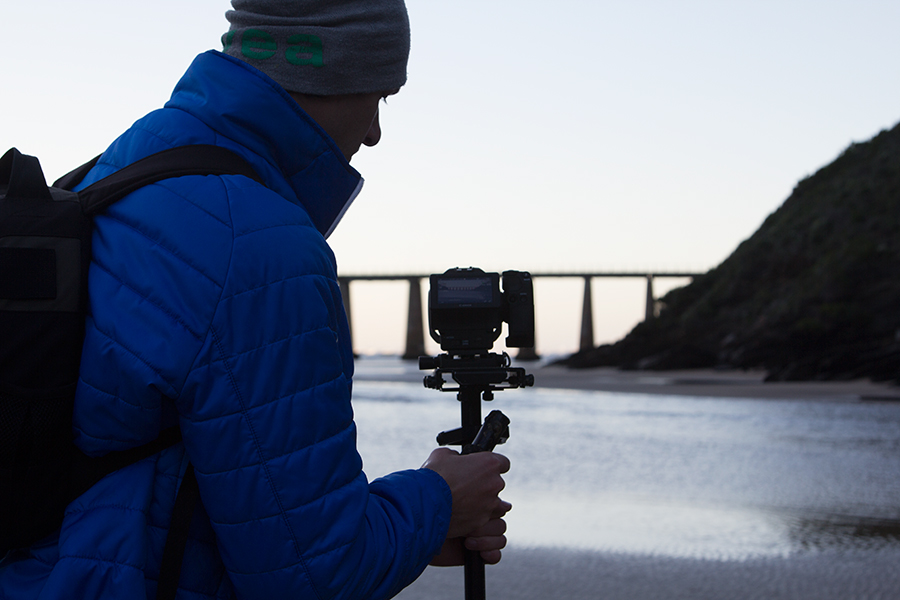 The lens… probably the weakest point of this camera. If it's a fixed lens camera, I feel it better be a damn good lens. This lens however, is not that. It is by no means a horrible lens, but putting a decent piece of glass on it could have really made it more attractive. For instance, it's a f2.8 – f5.6, which when shooting video, is not ideal if your aperture is changing when you zoom in and out. A fixed f2.8 would of been much better. The focal range is awesome, 24-240 being a x10 optical zoom and if that's not enough and you want to zoom in further with the digital zoom, DON'T because you should never do such a thing. I do wish it could get a tad wider but that is the price for a fixed lens. You can focus as close at 8cm when at 24mm which, I used often as it creates a decent amount of bokeh at f2.8. The lens does handle lens flare very well, keeping the images full of contrast. The zoom ring feels good and strong, although when it is fully extended to 240mm, the lens can't focus at infinity. This means you have to pull it back to around 238mm which is very frustrating when you're trying to quickly get a shot (I don't know if this was just a problem with this particular camera). If you're one that wants to focus manually, the focus ring feels great when you turn it, but that's the only nice thing I can say about it. It is electronically driven with 3 different speed settings and although you can find focus just fine, when it comes to pulling focus mid shot, it doesn't always work the way you wanted it to. You're better off using the touch to focus option on Autofocus. I feel this camera is intended to be used on Autofocus most of the time with an option for manual focus. The face detection works pretty well and I can see it being a great option for shooting interviews as you don't have to worry about pulling focus if your subject is moving around a lot.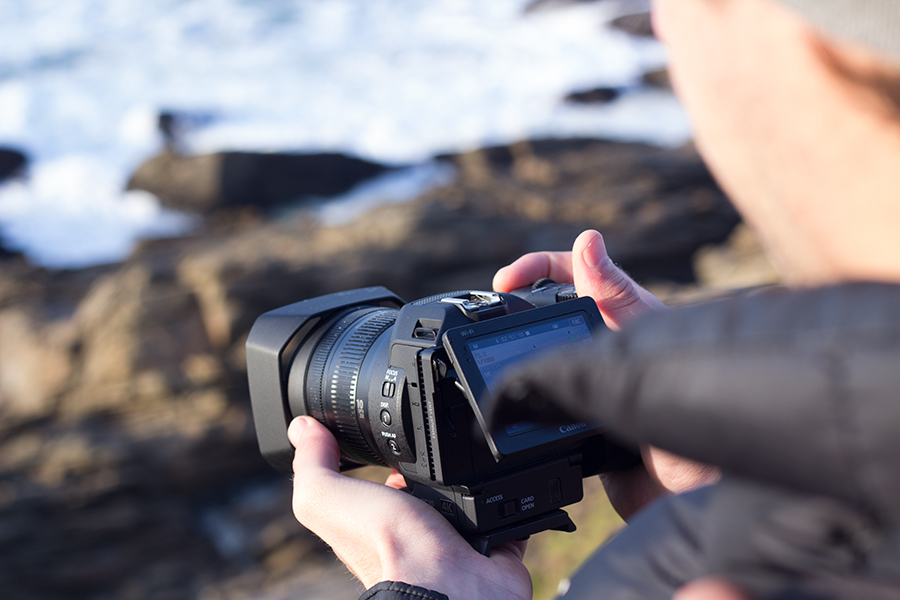 The XC-10 has a couple different colour profiles, the 2 flattest being Wide Gamma and the well known Canon log profile (c-log). If you're wanting to grade your footage in post, this works wonders with the 4k 4:2:2 image, giving you a decent amount of latitude to work with. Something to remember is the lowest ISO when using c-log is 500.
When recording 4k, you will need a Cfast 2.0 card as an SD card won't cut it when writing at such high speeds. These Cfast 2.0 cards are rather expensive at the moment, which is a downside, but it's worth it for the long run. They are only for the 4k for some reason, so when shooting anything else as well as stills, there is a SD card slot. It's great to see a dedicated photo mode on this camera, having the option to take a few pictures (only Jpeg, no RAW photo's) without changing cameras, or even the ability to shoot some hyper-lapses and time-lapses with the built-in intervalometer. Another handy feature is the ability to take stills from your 4k clips when playing back within the camera, but make sure your shutter speed is high enough for moving objects otherwise each frame has a bit of motion blur to it.
The touch screen worked flawlessly and I found myself not having to tap things a million times to get a response. The downside to all touch screens is that when your hands get dirty (a touch pen also works on this screen), you end up with finger marks everywhere. There is, however a joystick conveniently placed near your right thumb, if you prefer or when using the loop. The menu is simple and very easy to follow, although I wish there was a few more dedicated buttons on the body so you didn't have to enter the menu every time you want to adjust things (eg: ISO and turning on/off the ND filter). There is focus peaking and zebra's which is great for run-and-gun shooting, there is no Waveform or histogram though.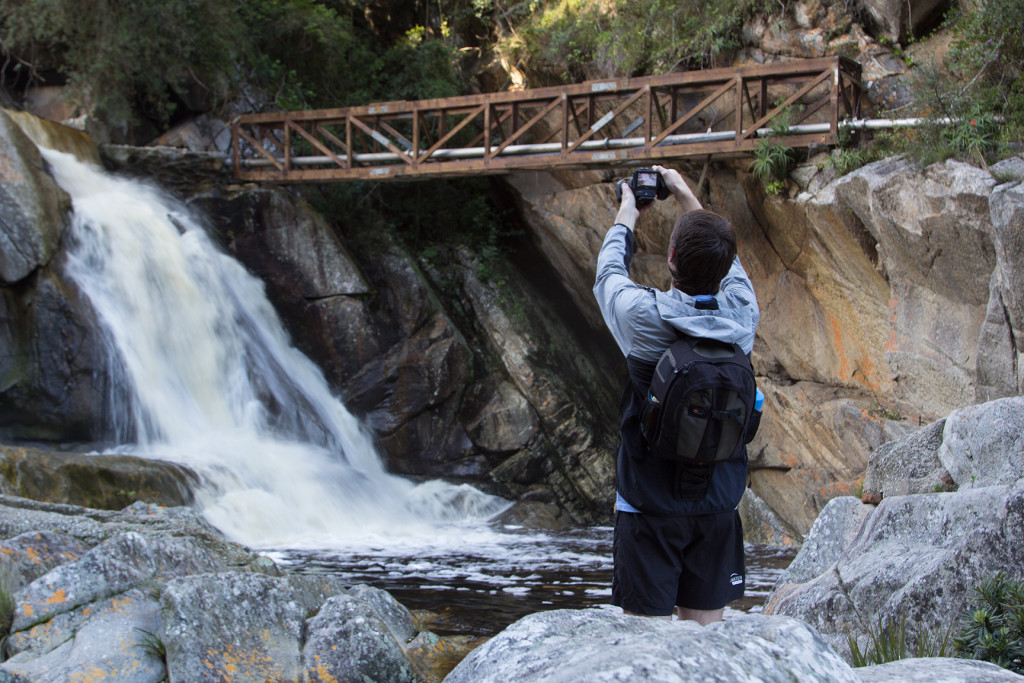 The XC10 has a stereo mic located on the top of the camera which does a decent job, but if you are expecting great audio, it would make sense to invest in something like a shotgun mic that you can hook up and place on the hot shoe mount. There is only a 3.5mm line in jack (no XLR inputs) which makes it feel a lot less like a professional camcorder. 3.5mm will do just fine most of the time, but it's definitely not suited for professionals. There is also a headphone jack so you can monitor your audio and you can have the audiometers on the screen continuously.
Conclusion
Overall It's a great lightweight run-and-gun type camera as it has a bit of everything you might need. I can see it being a B camera, especially for it's impressive sharp 4k and also the option of C-log. The one man show would benefit from it and could work very well for documentary type work and because it's so light you can chuck it on a Glidecam or even a drone. The low light performance of a small sensor also makes this little guy rather impressive for a camcorder, I do wish there was an option to turn off the noise reduction though. Having a fixed lens with that sort of range is awesome, but if they had just made it a constant aperture, this could be a deal breaker for some. The 4k 4:2:2 colour subsampling is also something special that you don't get at this price point and the x2 downscaling for the HD footage clears up that moire beautifully. I applaud Canon for trying something new in their line up, they've tried to change things up and offer something different, although they have entered a rather competitive price point against some stiff competition.
Wording and images by Bryn North. If you enjoyed that, and want to see the "Life in Cape Town" video you can find it here. You can find more of Bryn North's videos by subscribing to his YouTube channel or follow him on Instagram.