Just as tea and biscuits make the perfect pair, so too do mugs and coasters! If you're planning on giving a personalised mug, why not add a set of matching coasters?
Our coasters are heat resistant, so they can be used for hot and cold drinks, and will protect tabletops from scalding and water marks!
Simply design your custom coasters in our easy-to-use software, place the order and we'll deliver your personalized coasters straight to your door.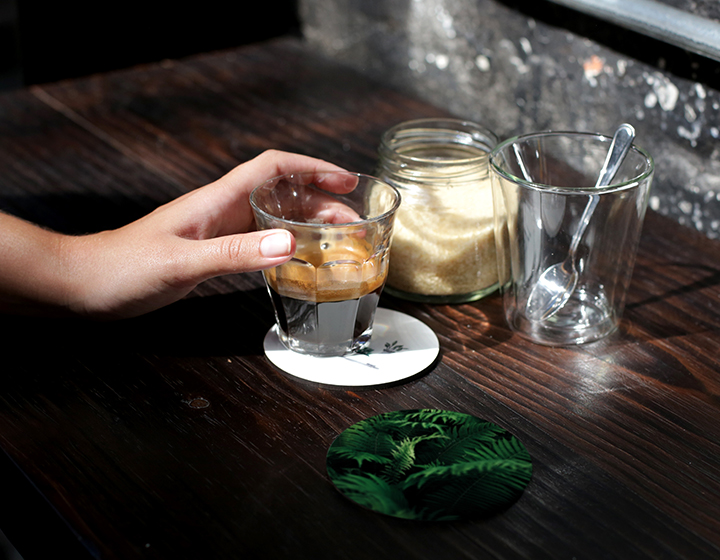 Uni sub Premium Ultra High Quality Wooden Coaster with a brilliant white glossy surface.
SQUARE – 90 x 90 mm square with rounded corners.  (Available in the Desktop & Online Designers)
NEW ARRIVAL ROUND – 90 x 90 mm round.  (Available only in the Desktop Designer)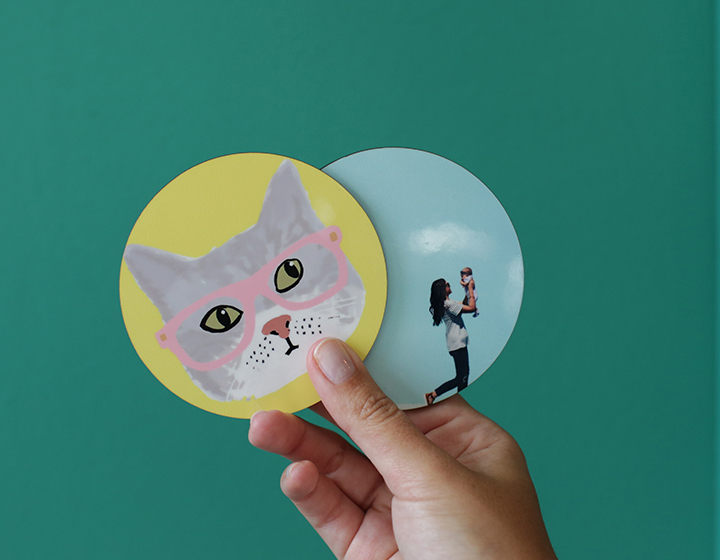 Turnaround time:
5 – 7 working days
Feeling a little daunted by the idea of designing something on your own? Don't worry, make an appointment with one of our designers (call: 021 469 1978) and we'll help you make your gift idea an exciting reality.
For more of our printing options and creative photo gifts, visit the Orms Print Room & Framing website and download our software to get started!