Professional photographer Craig Kolesky will be documenting this year's Absa Cape Epic with a Nikon Coolpix P7700 – Here's why.
Instead of documenting this year's Absa Cape Epic from the sidelines, Craig Kolesky will be taking part in the gruelling off road challenge, along with Nikon/OneSight teammate Tyrone Rawlins. As Craig will still be shooting photos, he's had to re-evaluate his gear – here's his story:
As a professional photographer who usually shoots on professional DSLRs, such as the Nikon D4 and D3s, it worried me a little that I would need to leave the big boys at home and rely on a smaller, compact camera to document my journey of the 2013 Absa Cape Epic. Then the guys at Nikon South Africa suggested the new Coolpix P7700.
This camera is much smaller than what I'm used to but I am super impressed that it still allows me to have full control in manual settings that are so easy to work – it's basically a smaller version of the bigger cameras. When shooting adventure sport you have to be able to have control over your shutter speed and aperture because you need to be able to shoot fast things, and still make sure your shot is properly exposed and in focus. You have one chance to get the shot and you can't mess it up. Another thing is that I need my shots to be in RAW, especially for my sequences, and the P7700 gives me just that. What more can I ask for?
Video: Craig testing the Nikon Coolpix P7700 alongside his usual gear in a shoot with professional BMX racer Sifiso 'Skizo' Nhlapo. Besides a look at the gear, it's also a great insight into the day of a professional photographer.
I have to be sure that this camera can handle all sorts of shooting situations before we actually take on the Epic so I really have been pushing it. I did a few shots in low light and shooting into the sun and the camera handled really well! I only shoot in RAW so the files really allow me to do a lot more with them in post. This camera also comes with a 7.1x zoom, which is equivalent to 28-200mm. I shoot mostly at 28mm but when I did use the zoom it worked great! I was really impressed at how quickly it zoomed and focused.

Off camera flash adds so much more to an image so I was so stoked to know that I could still shoot CLS (Nikon Creative Lighting System) with this camera. This allows me to get a little bit more creative with a compact camera than I normally would. Now I'm going to have to make extra space for my Speedlights somewhere in my little backpack!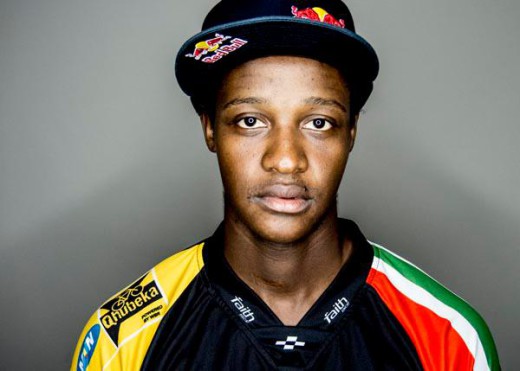 We will not only be documenting this journey in photos but also in film and hope to do some interviews and daily diary entries. Fortunately the Coolpix P7700 shoots in Full HD and from what we've seen, the quality is great! The camera also works well with the Nikon ME-1 mic so we can ensure that we get better sound recording in our interviews too. How versatile!
Another big factor for us is that we will be cycling over some rough terrain and need to keep an eye on the road at all times. I can't be fussing over buttons and settings on a downhill sprint. On the last ride we did, I managed to only use one hand to operate the P7700 and with a bit more practice, the riding/shooting combo should get a bit easier. The P7700 also feels super tough and rigid so it should withstand the tough conditions of the Epic.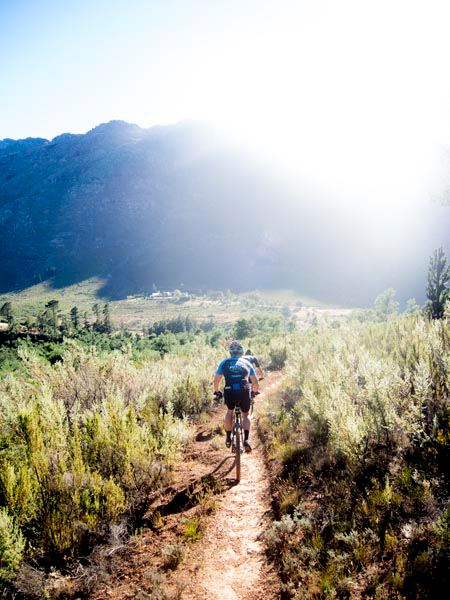 I personally think this camera is a must have for anyone – I am really surprised at how much you can do with it and is so easy to use, it's also a good size and built to last. I think that for someone who does not know much about photography, this camera can help you learn about shooting in manual settings and, if you are stuck, the auto functions are there and super easy to use. The dials for functions are also placed in perfect places for easy use.
I love this little camera.
This post originally appeared on Nikon SA, and has been reposted with permission.