You can now create your Orms Instant Photobooks layouts at home! Here's a handy guide to get you started.
While it is already incredibly quick and easy to create your own Instant Photobooks with the kiosk at Orms Cape Town, it's now even easier! Mitsubishi has released an online app allowing you to create your own custom Instant Photobook layout from the comfort of your home, and then bring the file in to Orms Cape Town for printing. Please remember to design a book with an even spread, i.e. only even page numbers.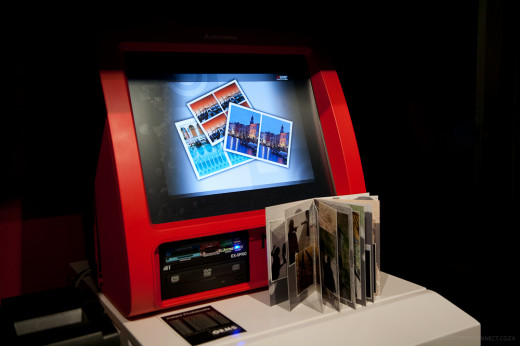 If you've worked with the kiosk before, or you're feeling ready to jump right in, you can find the app right here.
If you need a bit of guidance, then read on! And if you run into any problems, please contact Aimée.
Step 1: Choose a theme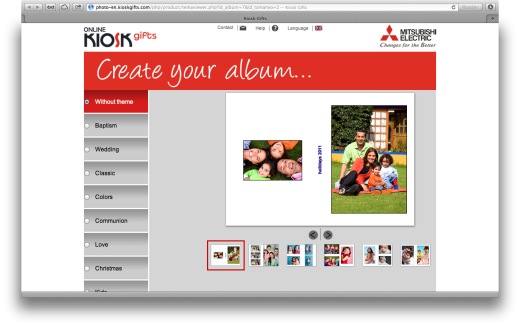 Visit the website and choose your theme, then click "Continue". The next page will load and either request that you download or update Java – just follow the links and instructions – or it will simply start the Java applet in a new window.
Step 2: Select your photos and options
Once the app has loaded, you'll be able to select the photos you want to include in the book: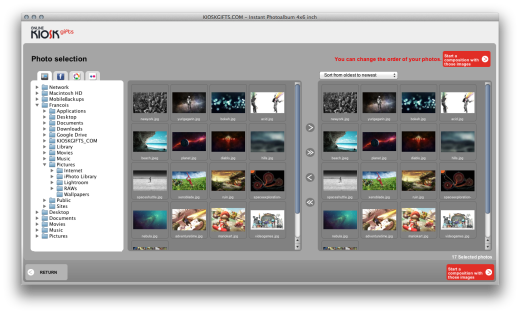 After you have chosen the photos you want to print, click on "Continue".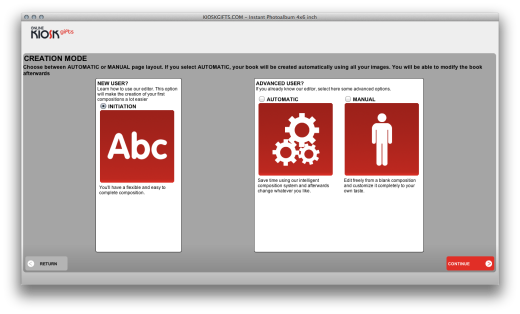 The app will ask you if you'd like a tutorial, or if you'd like to create a book layout automatically or manually. For the purposes of this guide, we'll go for the "Automatic" option. Select it and press "Continue".
The next few pages will guide you through some options for your book, such as borders, background colours, frames, and how many images you'd like on each page. Read through the options and follow the prompts:
Step 3: Finalise your layout and save it
After choosing your options, you'll be presented with a visual layout of your book. Page through it and make any changes you'd like, then click "Save and Continue" and give your book a name.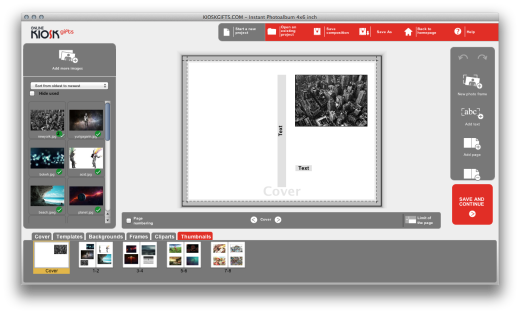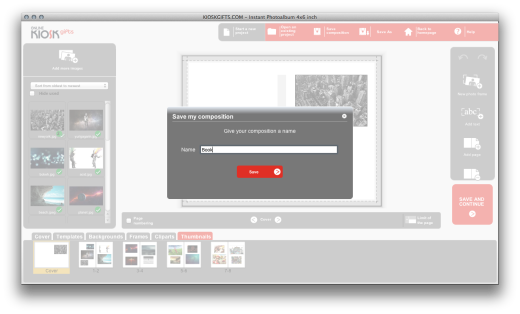 Page through everything one more time to double check it, or to admire your handywork. Once you're happy, click "Order".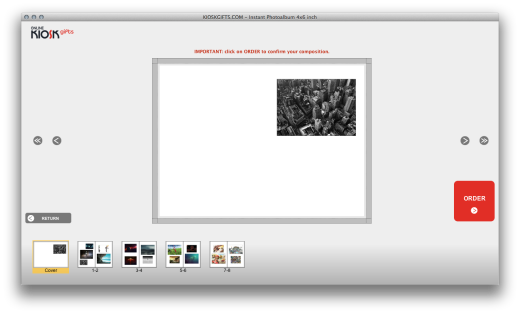 The layout and photos will be uploaded to the web in order to be processed into a file for the kiosk, which might take a while, depending on your connection's upload speed. Go make a cup of coffee or tea, and check back in a few minutes. Eventually, you'll be presented with this screen: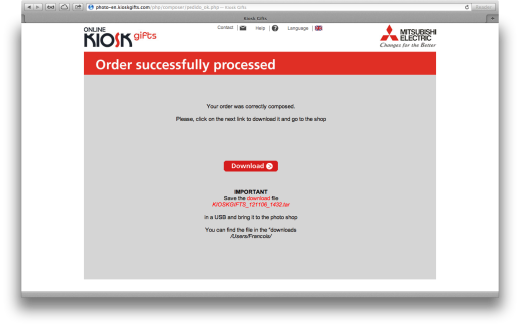 Step 4: Download your layout and transfer it to a flash drive
Go ahead and download the .tar file – it's just another compressed archive file type, similar to .zip files. This file contains your book layout and the photos you want to print.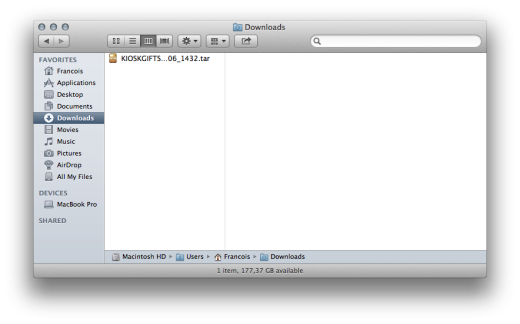 Copy the .tar file to a flash drive, and bring it in to Orms Cape Town. Our friendly staff will be able to assist you with the kiosk, and within a few minutes your Instant Photobook will be in your hands!
Pricing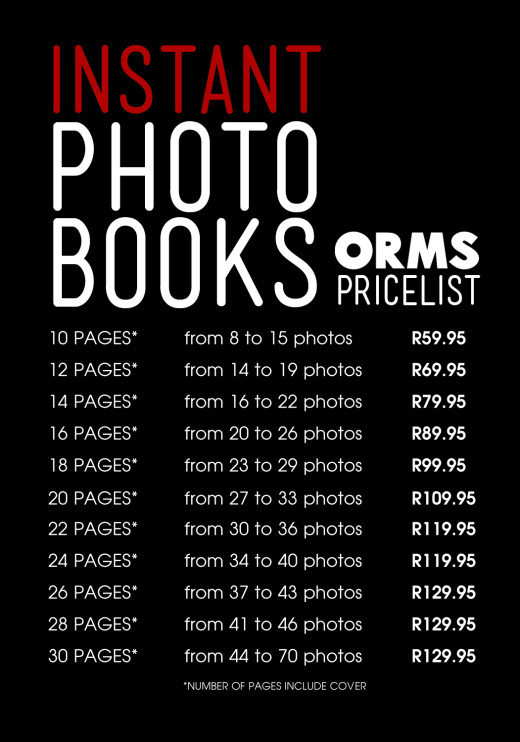 Video intro to Instant Photobooks