As one of the few companies which offer wood printing in South Africa, we are extremely excited to tell you a bit more about this option. Let's take a look…
Our wood prints are printed on 9 mm thick plywood with a maple finish. We do not print white ink. This means that the wood finish will be visible in all the white areas of your image.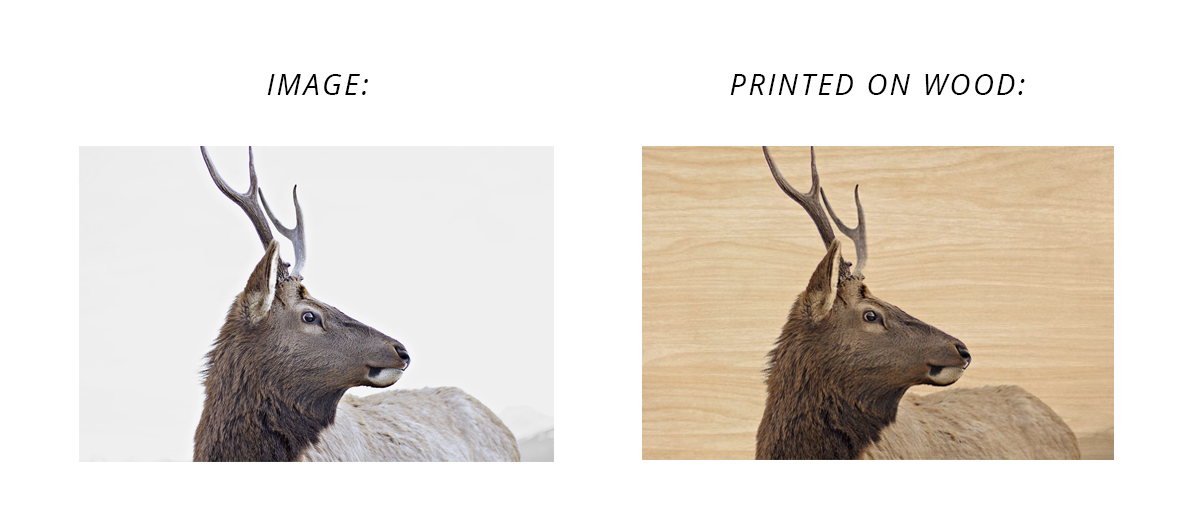 Standard
• 9mm maple-finish plywood
Sizes
Standard:

A4 (297 x 210 mm)

A3 (420 x 297 mm)

A2 (594 x 420 mm)

A1 (841 x 594 mm)

A0 (1189 x 841 mm)

200 x 200 mm

300 x 300 mm

400 x 400 mm

500 x 500 mm

600 x 600 mm

700 x 700 mm

800 x 800 mm

900 x 900 mm

1000 x 1000 mm

Customised:

Any size up to 2400 x 1500 mm
Side profile: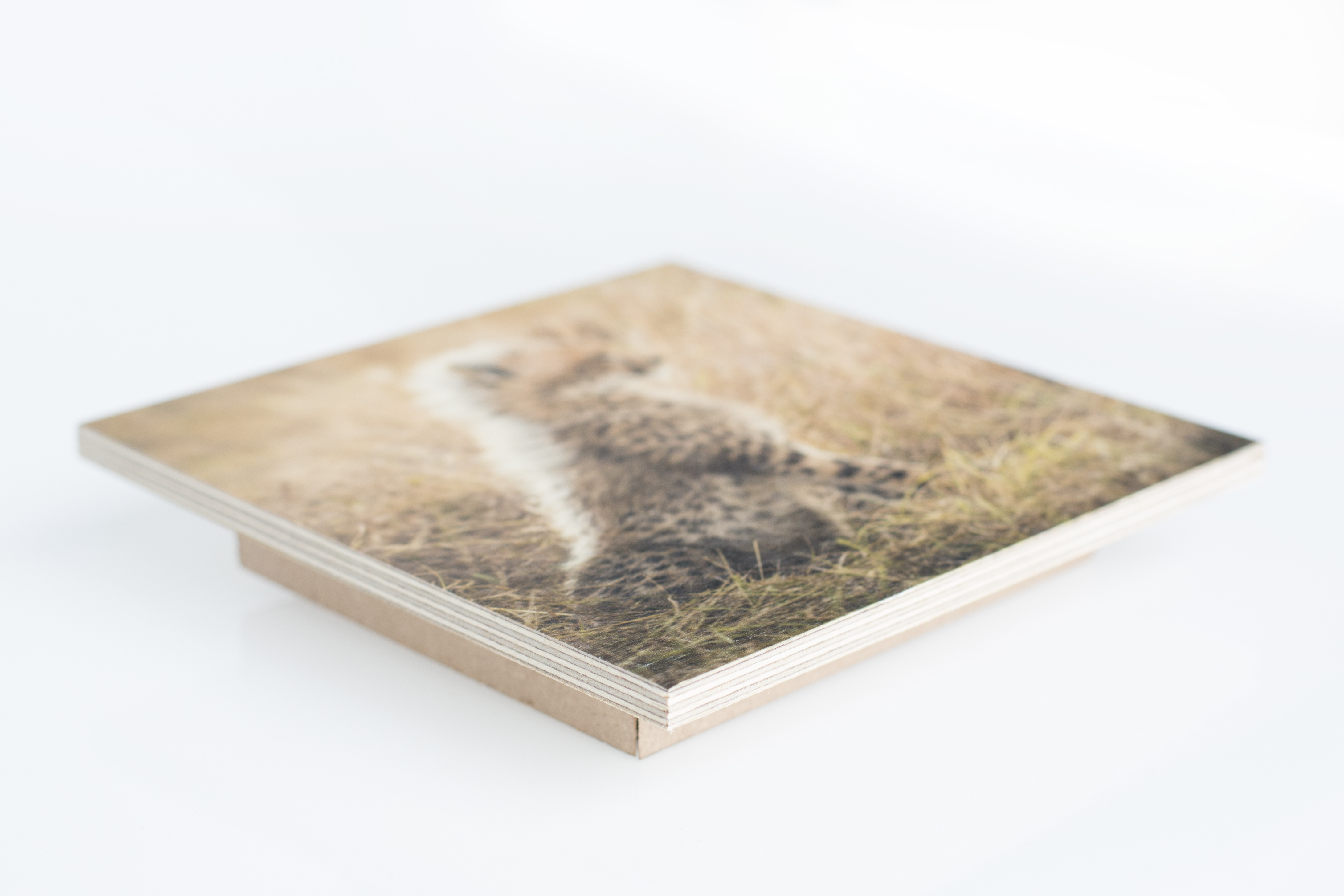 Reverse: With wooden sub-frame and hanging.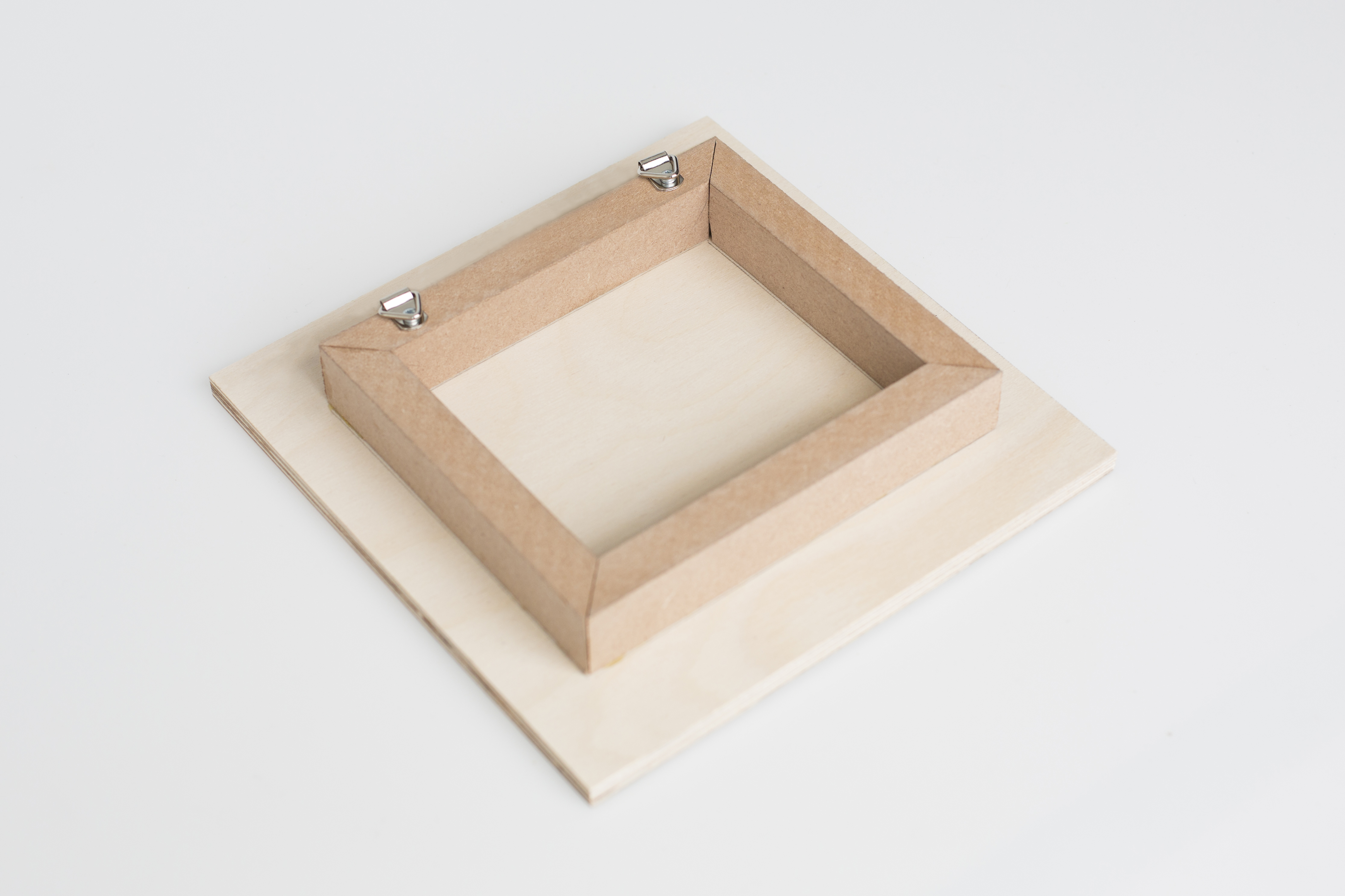 Surface Texture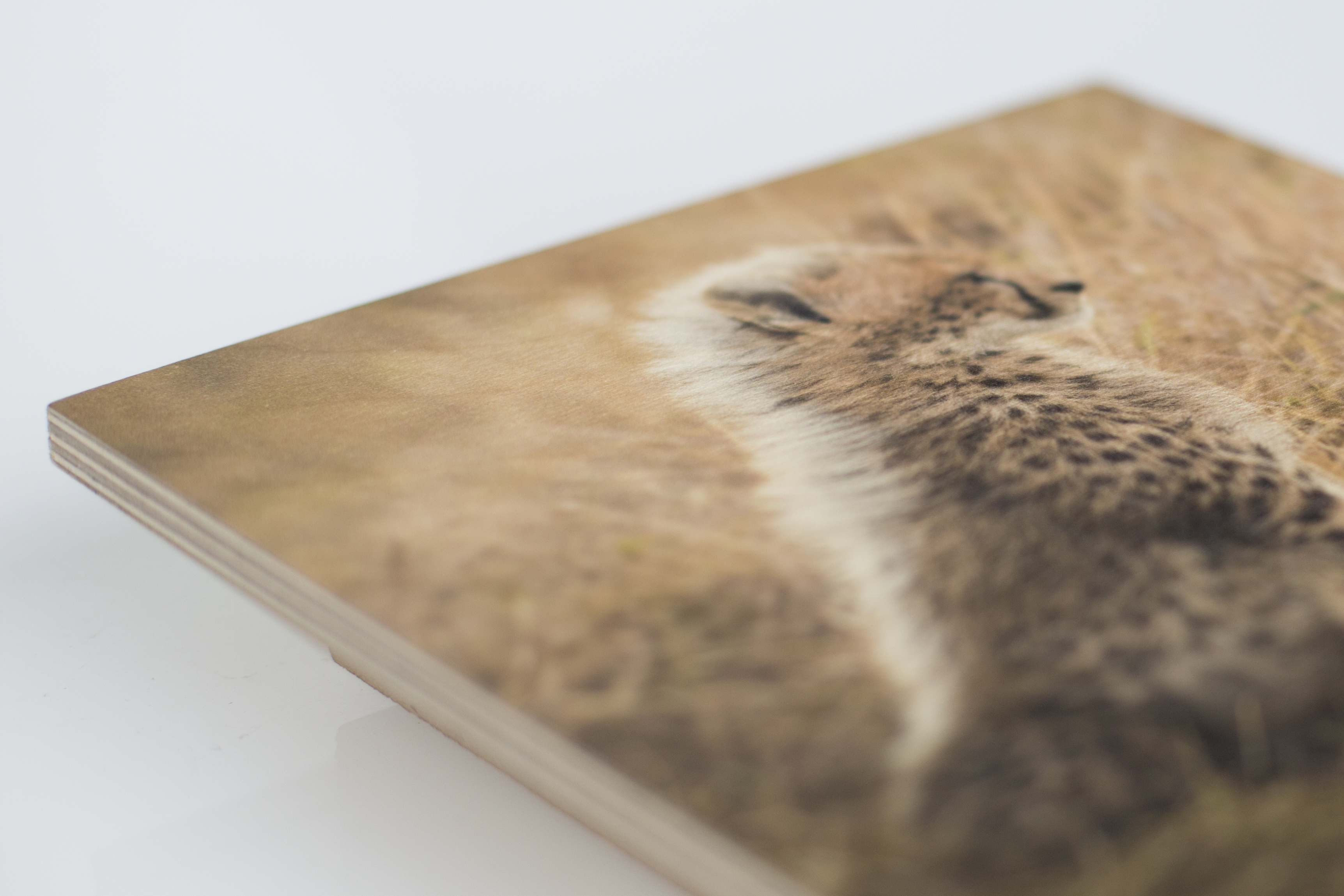 Recommended framing solution: Hang as is! Our wooden prints come with a wooden hanging mechanism attached that makes the artwork appear as if it's floating 25 mm away from the wall.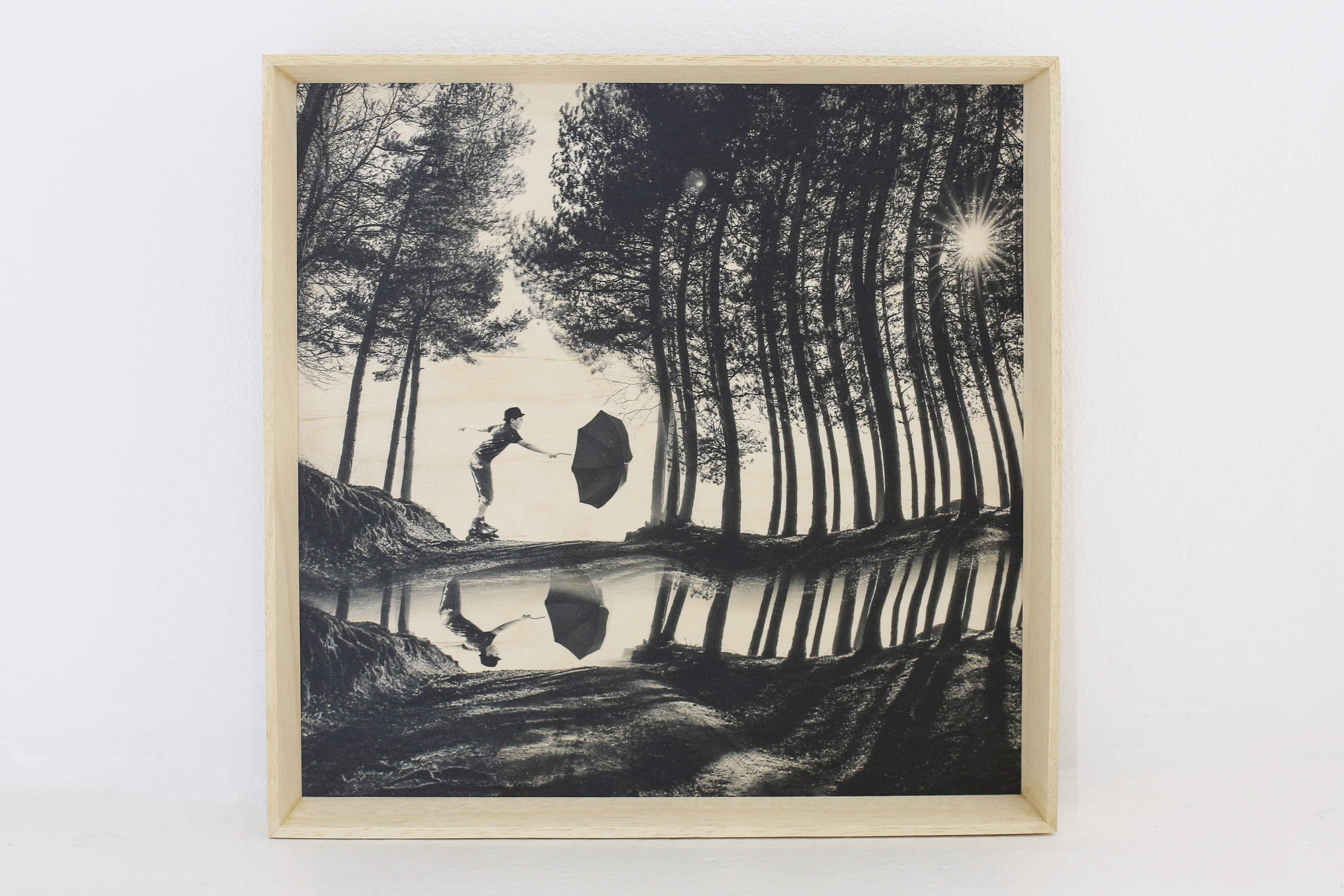 Click here to view our pricelist.