Russell Smith shares his latest travel and food photographs from Mauritius, along with some fantastic photography tips.
Article and photography by Russell Smith.
Near the end of last year I had the opportunity to go on an assignment for Getaway mag and shoot the food of Mauritius. That week, Sarah, the writer of the story from Getaway, and myself traversed pretty much the whole island seeking out its culinary diversity. The issue is currently on the shelves were you can read what we discovered in more detail, all eloquently articulated by Sarah.
Here, I wanted to part some personal thoughts on shooting travel assignments and attempted at avoiding the obvious. I have put together some of my own selection of images a lot of which didn't make the story to illustrate some of these points.
Shoot off the topic and tell a bigger story. Our brief was the food of Mauritius but by being naturally curious with your camera and capturing the sense of time and place, you tell a much greater story. Build the scene of your story and even venture into the abstract. You often have no idea what the art director back home is going to do with your images. The image above of Sarah wading in the Indian Ocean has nothing to do with the brief but it made the cover!
Shoot into the light. We were taught in photography classes that the sun should be 90 degrees to our subject or behind our back and that flare is bad as it washes out your image. And that last point is true in a lot of cases but is the very reason why I like it. If used right it creates an image on film that looks very different to what the eye sees and often creates a sense of serenity and dreaminess. You need to remember to over expose a little for the subject to get the detail and this will push your backlight nice and bright. Try this in the evening too at sunset, which adds a warm tone to the image.
Tell stories with more than one image. Having shot for a long time for editorial clients, I automatically see stories from images when put together rather than saying it all with one. As I have done in this post with the images below, I tend to think of images living together much the same way a designer would do when designing a layout. For your own site or blog, when shooting think how your images will be presented. Often the images won't stand-alone. Shoot some images close up, others further away. Build a changing tempo in the shots. Colour may be the only link between two images or the paradox in opposites. What I am saying is think like a designer as well as a photographer, this will ultimately make the layouts so much stronger.
Shoot vertically. It is not the natural way for a lot of photographers to orientate their cameras but I think in single full pages and shoot vertically by default. It seems to work for me for people, portraits, architecture, entrances and anything that has height.
Get permission and speak to people. I have touched on this before but truly believe that if you go into a shot with full consent, you will achieve more and get better eye contact than trying to catch someone on the sly or from the periphery. It does depend if you doing documentary style imagery or you want totally candid or observed moments but often for travel you trying to catch what someone is doing or may want to go up close. At least acknowledge them with eye contact before shooting and you will see the improved results.
Use a tripod. It is a schlepp but besides the solidity it brings and the ability to shoot in lower light conditions, the formality it brings to your composition will be noticeable. For one your lines will straighten and you will start looking at the image a little closer. With food especially and other still life imagery, you can set up, style, work and then return to the same frame on a tripod. It also makes the point that you are not messing about and that you are a photographer and earn instant respect.
A note on postproduction. It helps to have an idea how you plan to grade your images before you go on your trip. Are you bringing out more colour or texture in post? Are the images going to be used black and white as well? How will you treat the skin tones? Then shoot with this in mind. I often like to try new looks and get inspiration from other photographers' work. A clear picture of how the images will end up will inspire the kind of images you will take.
And lastly, god is in the details. Capture the small things about a place, it often will tell more about a place than the equivalent of the Table Mountain shots of Cape Town.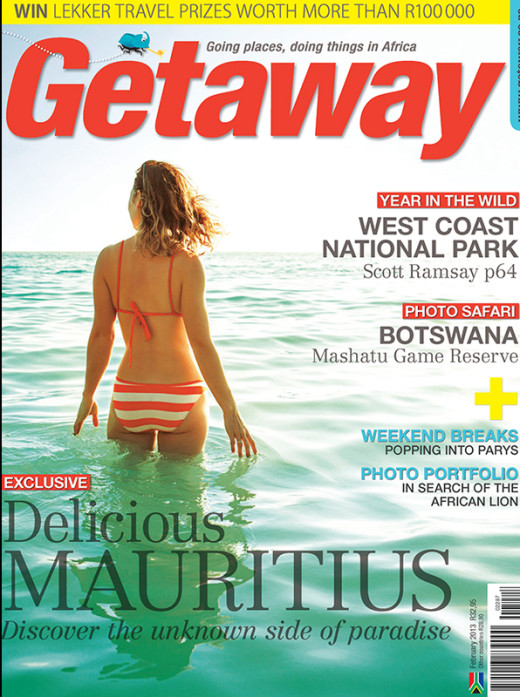 Post originally appeared on Russell's blog. Russell is a prominent food and portraiture photographer based in Cape Town, but also enjoys to document his travels.