Now available at Orms: Inexpensive Dicapac waterproof housings/covers for cameras ranging from compacts to DSLRs.
Orms is now stocking a range of inexpensive waterproof housings made by Dicapac. At a fraction of the cost of custom-built and dedicated waterproof housings, Dicapac's solutions allow you to use your favourite camera underwater, while still providing you with access to the buttons and controls. Additionally, the covers will protect your camera against moisture, sand and dust.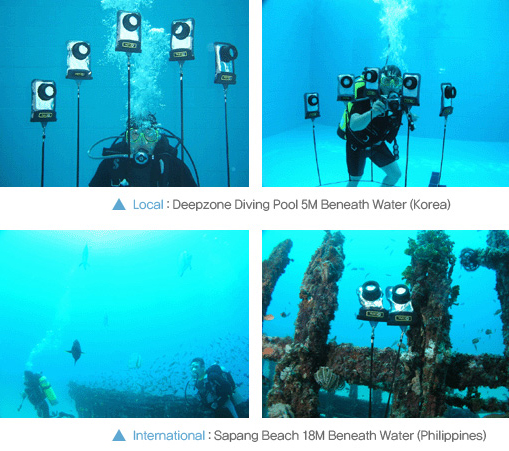 How do they work?
Each Dicapac consists of a flexible cover, a waterproof zipper and a UV coated polycarbon window for the lens. Most types and brands of cameras will fit inside one of the Dicapac covers, from internal zoom compacts to professional DSLRs. Below you'll find a brief compatibility overview and complete compatibility tables for Canon, Nikon and Sony cameras.
DiCAPac WP-ONE: Compact cameras with external zoom.
DiCAPac WP-570: Larger compact cameras (eg. Canon G-series).
DiCAPac WP-610: Larger compact cameras.
DiCAPac WP-711: Compact cameras with internal zoom/Cellphone cameras.
DiCAPac WP-D20: Small video cameras/HD camcorders.
DiCAPac WP-S5: Small to medium sized DSLRs (eg. Canon 600D or 60D)
DiCAPac WP-S10: Large DSLRs (eg. Canon 5D)
DiCAPac WP-H10: Larger zoom cameras.
If you are unsure about which cover to get for your camera, please contact us and we'll recommend the right Dicapac!
Click on the images below for larger previews: