As fashion-conscious creators we're all familiar with accessories brand Lens Love, but how much do we know about the force behind it?
Created with the fashion-forward woman in mind, Lens Love came into being in 2017 when creator Cheryl McEwan noticed the lack of chic accessories available for South African photographers and decided it was time to change that! Lens Love offers image makers the option of looking just as stylish as those in front of their lens with a selection of uniquely handmade bags, straps and other accessories.
Recently we digitally connected with Lens Love creator, Cheryl McEwan to find out more about her recognisable creations.
Orms: Creators were first introduced to the beautiful accessories Lens Love has to offer in 2017, but do you recall when you first came up with the idea?
Cheryl McEwan: I first thought about starting Lens Love in 2016, as a female photographer living and working within South Africa, I noticed that there wasn't feminine photographic gear available and decided to fill that gap in the market. I wanted to do my job and shoot with quality gear while still feeling feminine and that's when Lens Love was born.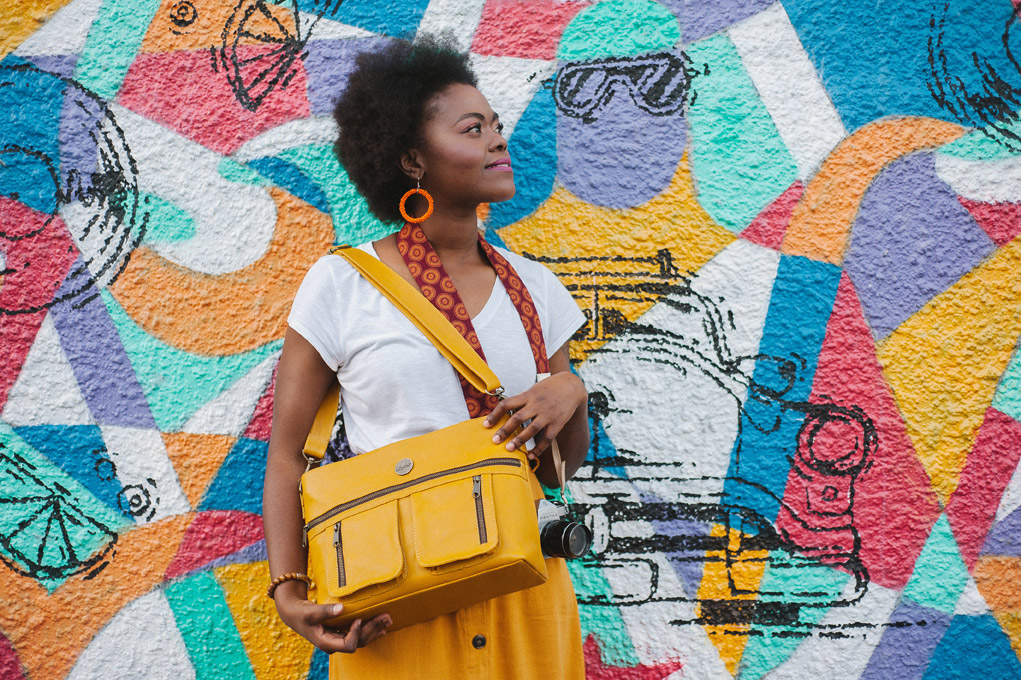 What drew you to the name Lens Love?
I was brainstorming with my sister and together we came up with the name Lens Love. I was looking for something soft and pretty and the name just stuck!
Lens Love has a strong feminine appeal to it, do you feel that all creators regardless of gender are drawn to your products?
Lens Love has a definite feminine flair throughout the range which does target women creators, but I do absolutely believe that there are accessories that anyone regardless of their gender will love.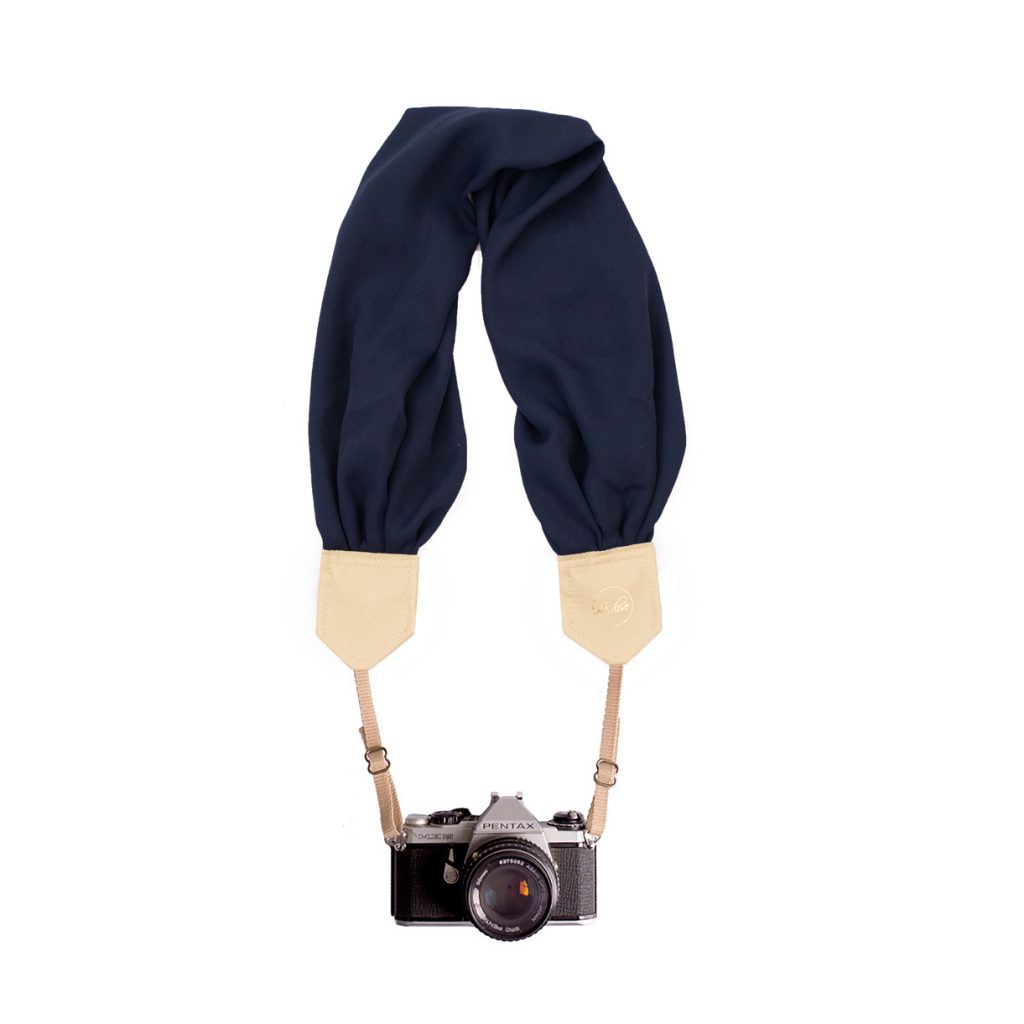 Amazingly, all of your materials are sourced locally, could you please tell us more about the manufacturing and distribution of your products and why you chose to focus on local over international?
I am firstly proudly South African and strongly believe in putting back into our economy. Small, local business is such an important part of our infrastructure and where we can support local, I believe we should.
I chose to support other small manufacturing businesses so in turn they can grow and sustain themselves. Currently, I have two suppliers, one who individually hand makes the Lens Love handbags, and another who sews all of the straps included in our range. I use a local business to manufacture all of the small parts for our accessories too. Even our fabric is locally sourced and all hand-picked by me.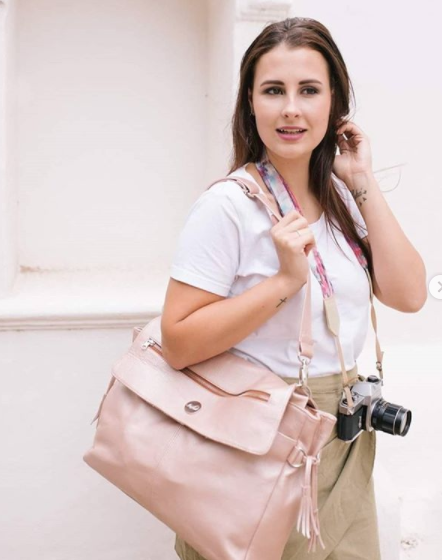 Where would you like to see Lens Love in the next five years?
In the next five years, I hope that Lens Love will be a well-known and established South African photography brand that caters to a part of the market who often feels overlooked. I also plan to have grown the range and to have extended further into our retail offerings making sure that every creative has access to their perfect accessories.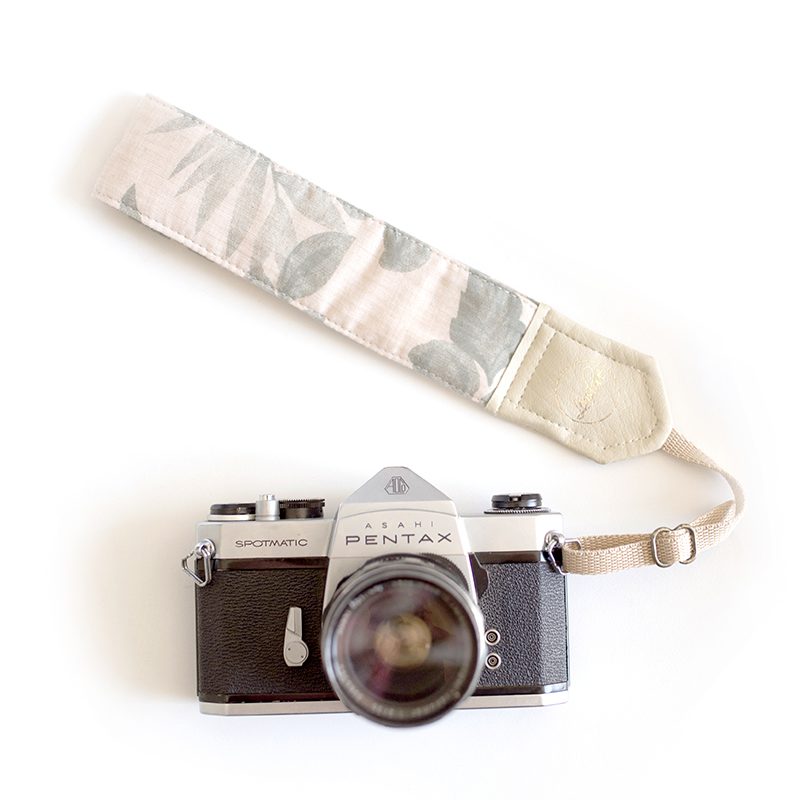 Lastly, is there any advice you could share with young female entrepreneurs?
Absolutely! My advice would be to follow your dreams. Push through the trials and errors of starting a new business and know that there will be tough times along the way. But realising your ultimate goal and seeing recognition for all of your hard work is worth it all!
Looking to breathe a style refresh into your camera bag? You can shop the Lens Love range on Orms Direct here or have a look at the Lens Love site for the full range. To keep up to date on new designs be sure to give Lens Love a follow on Instagram here and show your love for local businesses!