Meet the all-new DJI Osmo Action Camera, created with the thrill seeker in mind and designed to make creating goose-bump inducing content as easy as can be.
Designed to fit into the palm of your hand, the DJI Osmo Action Camera easily becomes an extension of yourself so that you never miss a moment of the action. DJI is known for creating perfectly stabilised equipment that's easy-to-use and even easier to create rock-steady content and the DJI Osmo Action Camera is no exception to this rule.
Featuring both a front facing and back facing LCD screen, the new member of the DJI family gives you the ability to seamlessly transition between vlogging and selfie-taking to extreme action capturing. The addition of a simplified, easy-to-use menu gives you more opportunity to focus on your subject than fiddling with complicated menu options.
Now let's get down to the information you've been waiting for; the DJI Osmo Action Camera shoots 4K video at 60fps at 100mbps giving you more freedom to edit in post-production and ensure your content is perfect before sharing and 8x slow motion function at 1080p and 240fps. As you'd expect with any DJI product, the Osmo Action Camera features both image and video built-in electronic image stabilisation to ensure that your shots are never shaky or blurry. For still image capturing it features a 12 megapixel 1/2.3 inch sensor with long exposure up to 120 seconds and time-lapse functions giving you even more chance to truly capture that shot.
DJI have placed a lot of focus on creating an easy-to-use interface which has been simplified enough so that your focus never needs to shift from your subject to pesky menu options and you'll never miss a moment of the action. Waterproof up to 11 meters and with a lens that features three aspherical layers to prevent image distortion always giving you the clearest quality.
This looks like a device that you'd be able to take with you wherever you go, no matter where your adventures may take you!
Key Features
1/2.3 inch CMOS Sensor
4K 60p video recording
Video Stabilisation, even in 4K 60p
Time-Lapse, Hyperlapse, Slow-Motion Mode
Manual Video Settings
ISO range of 100-3200
D-Cinelike Log Video Option
Voice control
Front 1.4 inch LCD Screen & Back LCD Screen 2.25 inch LCD Screen
Wi-Fi Connectivity
Wind Noise Reduction
MOV or MP4 video format
Full HD 240p
Waterproof up to 11 metres without housing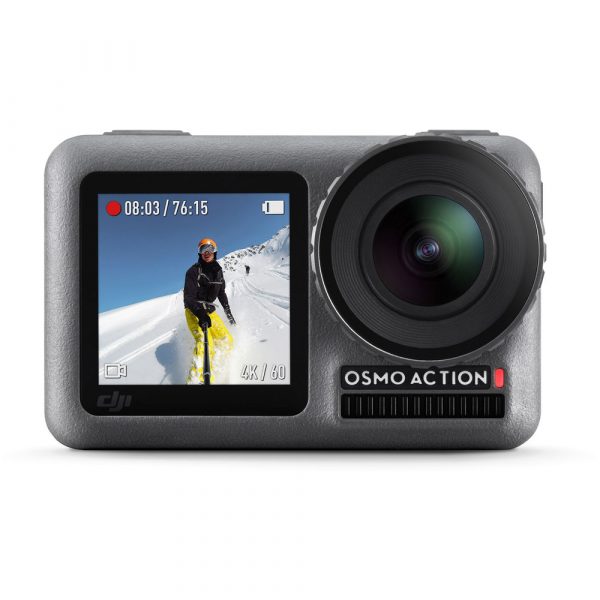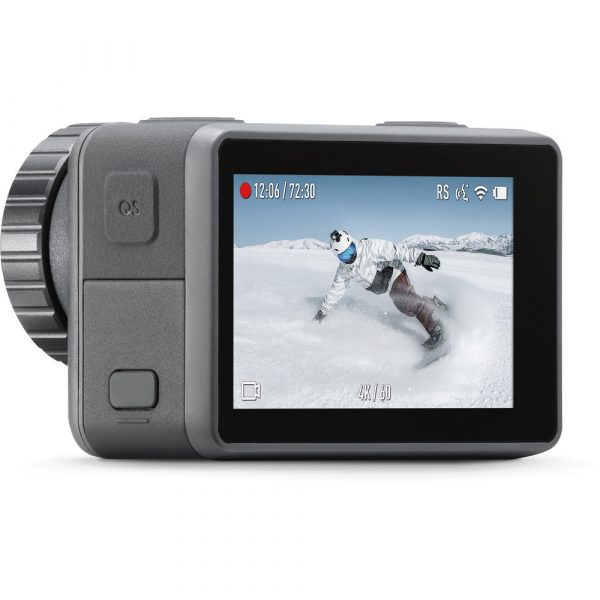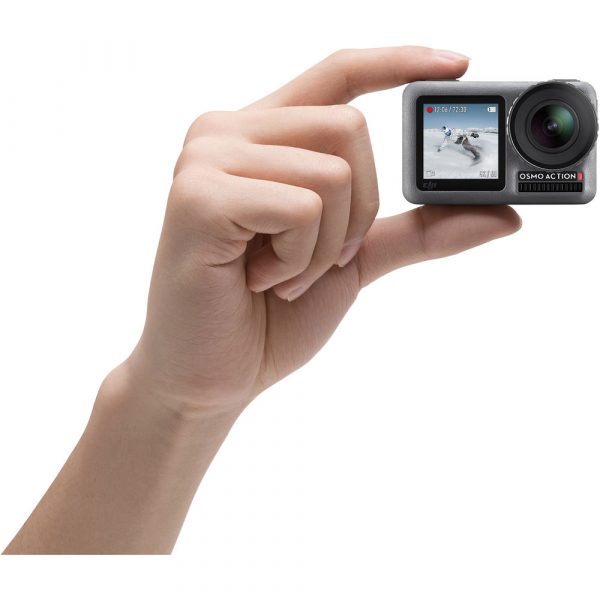 For more information about the new DJI Osmo Action Camera and to place your pre-order visit Orms Direct here.