Kwantlandlolo Tangerine Prays For Tabula Rasa | Yonela Makoba Solo Exhibition at FORM
February 6, 2020 @ 6:00 pm

-

February 20, 2020 @ 11:00 am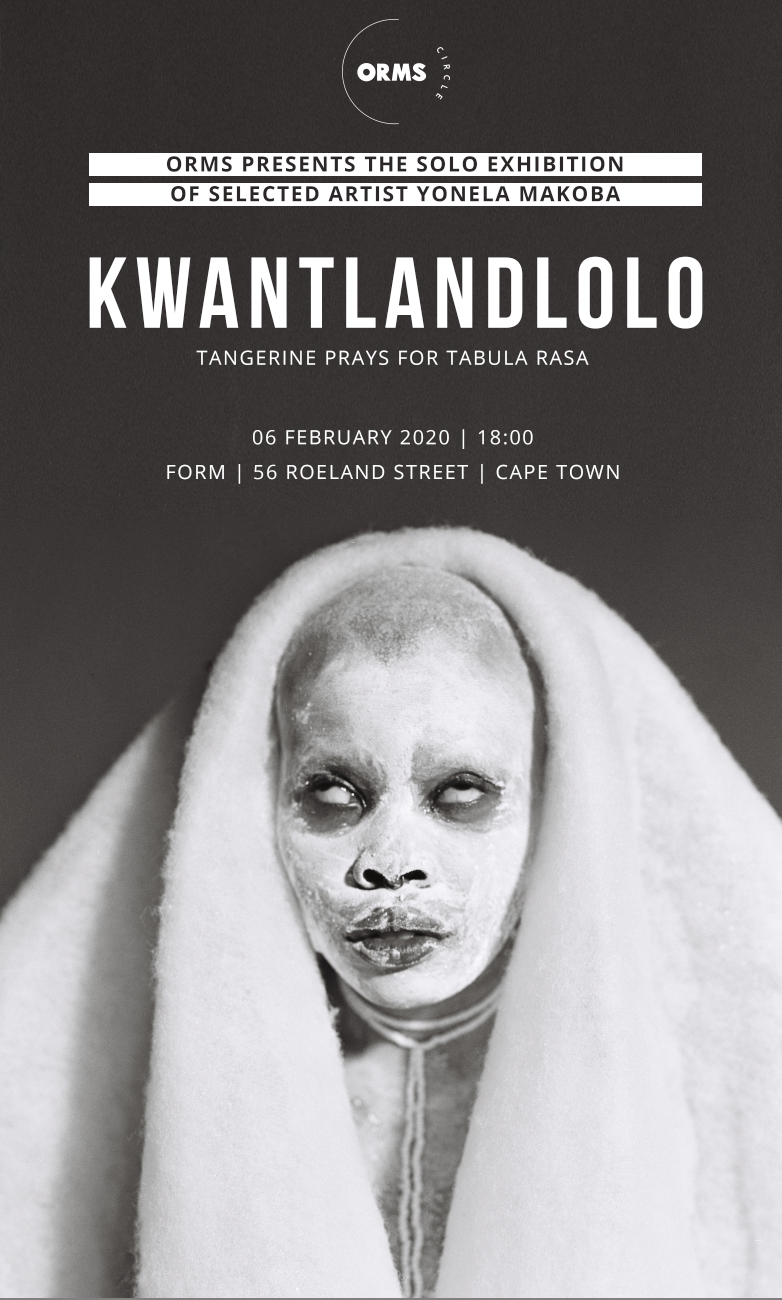 6 February – 20 February 2020
Tangerine Prays For Tabula Rasa
A Solo Exhibition By Yonela Makoba
We are incredibly proud and excited to present 'Kwantlandlolo', a solo exhibition by the Orms Circle selected artist, Yonela Makoba. This is our introduction to Tangerine Water who, through this body of work, prays for 'kwantlandlolo', 'tabula rasa'; a clean slate.
____
A prayer by Tangerine Water
In this life we have been made to believe that what is untrue is the truth.
We live these lives of not living in our truth coz we have been made to believe that we are not who we really are.
We were told that our people's ways were uncivilised, now the world is on fire and all our 'uncivilised' ways are being thrown in our faces as the 'new wave'.
We live in constant existential crisis because who we really are doesn't correlate with our realities.
'iReality tata', what is that thing? Is it what we see with our eyes or is it what we know inside?
Is it having R500 to produce a body of work or is it the images you've already seen in your dream world? What is it?
Tangie, what is it to you?
'Yesterday I was thinking about rolling my eyes back during my butoh dance as an attempt to look within instead of outwards, looking for new realities.'
'Kwantlandlolo; Tangerine Prays For Tabula Rasa' is the discarding of the imposition, venturing into the unseen world, inquiring from where must we begin?
____
Presented by Orms and co-curated by Anelisa Mangcu