The exclusive new Manfrotto department at Orms has been finished – Click through for an introduction to the new store!
Our new Manfrotto department, exclusive to Orms, is now open! The department is home to the exclusive new range of Manfrotto LINO Pro apparel, bags and accessories, as well as the Manfrotto STILE range of bags. You'll also find a massive selection of Manfrotto tripods, heads and stands – spoilt for choice!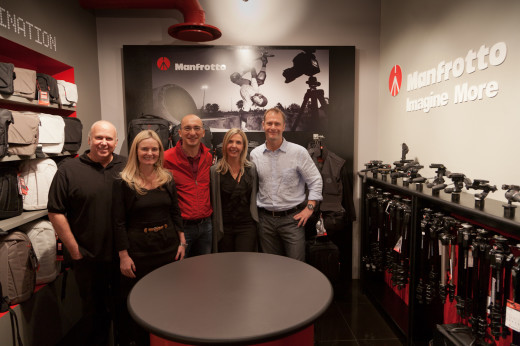 Unveiling the new department: Mike Ormrod and Jen Ferrini with Ivano Bosio, the Export Manager at Manfrotto, Sharon Singer and Kevin Singer.
Here's some more information about the LINO Collection:
The LINO Collection came to life with a breakthrough concept to offer photographers a brand new luxury photo accessory category and work in unison with key Manfrotto tripods and heads.The fine Italian style retains the traditional tailor made practices and the highest quality handpicked materials – all specifically matched to each product, down to the smallest detail. Each feature was meticulously designed to correspond with its functionality and aesthetics.
With the LINO Apparel Collection Manfrotto is blazing a new trail in the photographic world with the introduction of the first ever full apparel line dedicated to professional photographers. For the first time both male and female photographers will find that it is possible to look great and still enjoy functional work wear that enhances the working experience.
Do yourself a favour and come take a look at the Manfrotto department the next time you visit Orms! Here are some photographs: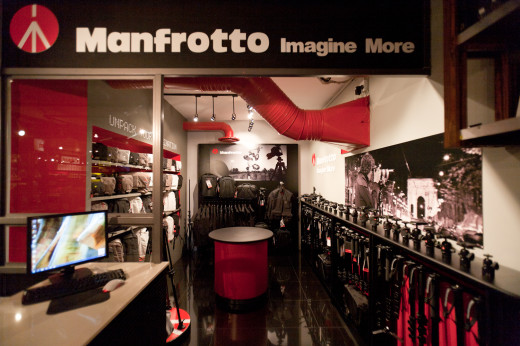 The new Manfrotto department all finished – looks great!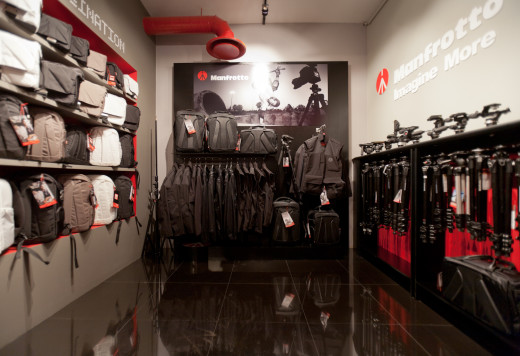 The exclusive LINO range at the back – Be sure to come have a look at the quality of the collection.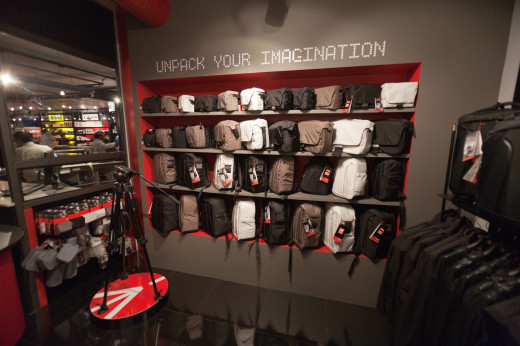 The STILE range of bags, great quality and value for money.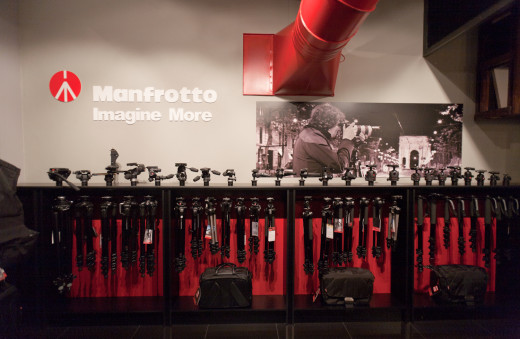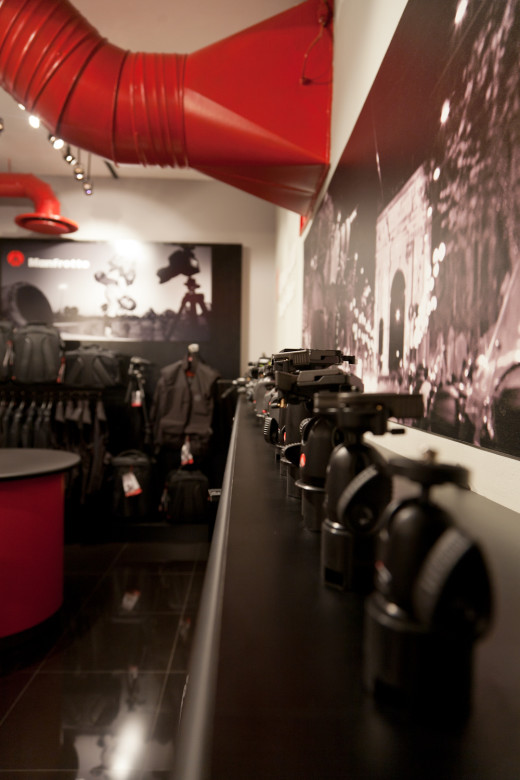 The extensive collection of Manfrotto tripods, stands and heads.