Photos from the Cape Town School of Photography's Creative Process exhibition, featuring refreshing creative photographic works.
The Cape Town School of Photography's first student exhibition of 2014 opened last Thursday, showcasing a refreshing variety of creative process works.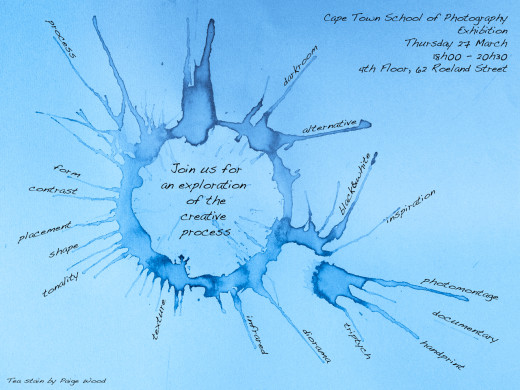 The exhibition will be on show for the next month at the school's campus in Roeland Street, so be sure to go have a look at photography and installations. If you can't make it to the show, here's an overview of the work on display.
Transparency of Privacy by Tiandi van Niekerk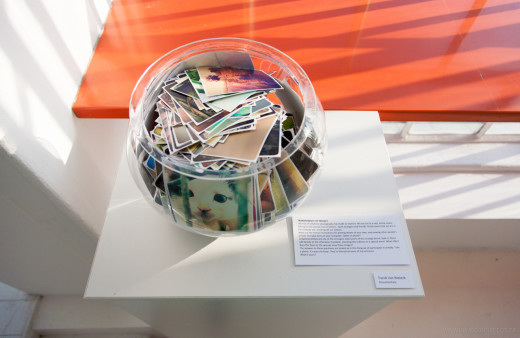 We particularly liked Tiandi van Niekerk photography installation titled Transparency of Privacy, which invited attendees to take a free print of one of her photos, a "filtered version of [her] existence", all arranged within a fishbowl. Tiandi is a part time student of the CTSP's documentary course, presented by Samantha Reinders.
The text accompanying the fishbowl:
"The rise of cellphone photography has made us voyeurs. We set out in a vast, online space, fishing for the private lives of others – both strangers and friends. At the same time we are in the fishbowl too, showing off our colours.
What are the human motivations for posting details of our own, and viewing other people's private everyday lives on your computer, tablet or phone?
Cellphone photos are one of the strongest expressions of this strange desire. Built-in filters add beauty to the otherwise mundane, elevating the ordinary to a special event. What effect does this have on the way we view these images?
The answers to these questions are locked up in this thing we all participate in already. Take a photo. It's yours to keep. They're filtered versions of my existence.
What's yours?"
On the night, Tiandi also observed the interaction with the installation. She says: "It was really interesting to see the reaction of the viewers with the installation. In the beginning people were actually weary to touch the photo's and take them out of the bowl, but as they read the statement and saw other people taking the photo's they became more comfortable looking through the pictures. Loved to watch them interact with the project!"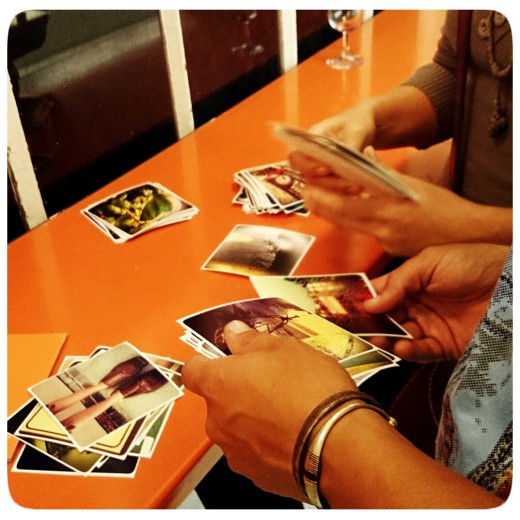 Photo by Tiandi van Niekerk.
Creative Process Works
The exhibition showcased plenty of experimentation and the exploration of photography as a creative medium, including unique pinhole cameras, photograms created in the darkroom, and diorama installations created with various photographic and other elements.
E6 Slide Film Portraits
We also enjoyed the first years' tribute to the end of E6 film processing at Orms – the group took portraits with large format slide film: