Exhibition: Ryno de Wet captured these incredibly powerful yet delicate images of the ocean. Don't miss it!
We take a look at Ryno de Wet's solo exhibition 'Dreams' that's currently showing at Ebony Gallery in Loop Street, Cape Town – until May 2nd. With a combination of skilful photography and digital manipulation, Ryno captured both the dramatic and delicate characteristics of the ocean. Using a Canon 5D MK II, Canon 24-105mm, Canon 100-400 and his manfrotto tripod and head, Ryno spent a considerable amount of time chasing swells and stormy weather around Cape Town and the Plettenberg Bay area.
"My aim is to reveal not just the fictional environments of my dreams, but to reveal perhaps a higher purpose or function of dreams. I believe that when we experience obstacles in real life, the subconscious will manifest the problem in your dreams. It could be argued that dreams come from a place in us that has the answers to our problems, but has to be deciphered in order to be understood." says Ryno.
He also spent a lot of time in the digital darkroom to turn his visions of the ocean into tangible images.
More about the Exhibition:
Dreams: I have been fascinated by the ocean ever since I can remember. At the same time the ocean's ability to make a human completely vulnerable terrifies me. But I love how this forces me to accept whatever will happen when I step into the water and to just be in the moment. From a human perspective, it is an alien environment that we cannot never inhabit. We can swim in, or surf or sail on the ocean for relatively short periods of time, but we must always return to land. All of these factors working together have had a significant effect on me.
I have had countless dreams and nightmares of the ocean, and I believe that dreams can offer great insight into who we are. Most of my work revolves around dreams and in this series I wanted to focus on the fear and unease that the ocean can create in me. The ocean has the ability to make me feel completely exposed and without any control. These feelings have manifested themselves in recurring dreams of being stalked and attacked by a shark at night in the middle of the ocean. I can't see anything but darkness, but I catch glimpses of the shark when I submerge my head. All I know is that it is getting closer. Waves form the other part of these dreams, where I am face to face with a huge wave about to crash down onto me. To me there are few things as intimidating as sharks and large waves. They are both capable of such power and violence, and in my dreams they emerge out of darkness with harmful intent. 
Scientists believe that all life started in the ocean millions of years ago. In a way the cold embrace of the ocean used to be our home. It is very natural for people to personify things, especially things we perceive to be capable of interaction with us. It is easy to see why early sailors formed all kinds of beliefs and superstitions about the ocean. Weather and waves make it seem alive, like it is a being capable of emotion, it is deceptive, recursive and mysterious. But what they perceived as 'life' is an illusion created by the continuous motion of the ocean's surface, by forces above and below this surface line working in unison. The ocean we can see is the visible separation between the gaseous atmosphere and the heavier water, and the waves are the product of the atmosphere moving over the water's surface, transferring its kinetic energy into the water to create waves. This explanation might seem to take the mystery out of what makes the ocean so alluring, but for me it simply enhances it. The ocean is an alien place, but it is a part of me in a way that I cannot describe and it is engrained in my dreams.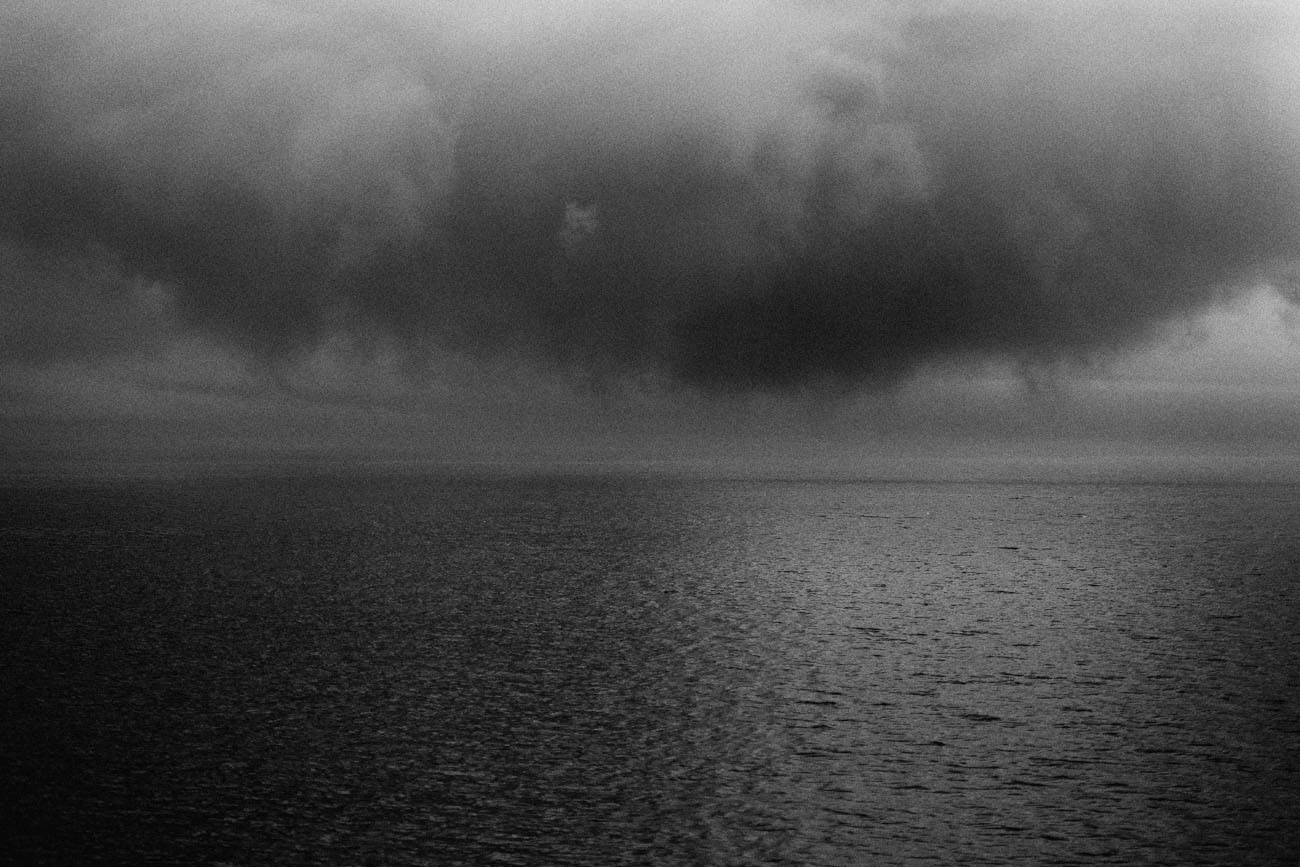 Ryno graduated from the University of Tshwane in 2005 with a degree in Photography. Since then he has exhibited in New York, Madrid, Czech Republic, Germany and Johannesburg amongst others. The exhibition is still on until 2 May at Ebony Gallery, 67 Loop Street, Cape Town.