Photos from the opening of Earth Life Loss, the Cape Town School of Photography's mid-year student exhibition.
Last night, the Cape Town School of Photography's mid-year exhibition opened at their campus on Roeland Street. Titled Earth Life Loss, the exhibition features some excellent student work from both full-time and part-time students.
We particularly enjoyed this photogram by Zane van Zyl, honouring the great Nelson Mandela, for whom we are wishing all the strength during this difficult time.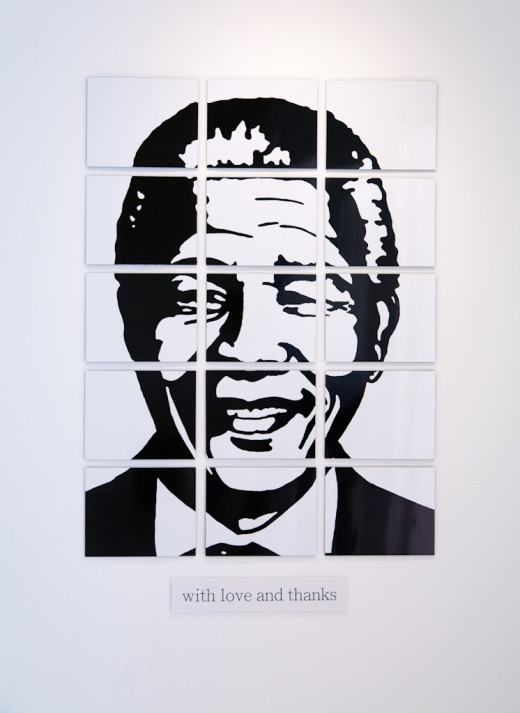 The photogram of Madiba was produced in the darkroom on resin-based black and white photographic paper.
Another standout series was Claudia Emanuel's backlit negative installation: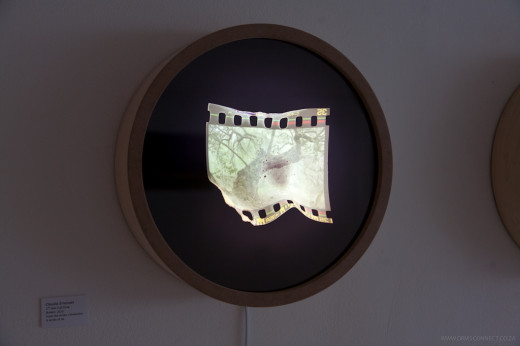 The circular installations were manufactured by Mervin at Framed By Orms, who's always looking to push the limit with creative challenges. If you have an idea for a frame or installation and you're not sure if it can be done, Mervin is the guy to contact. Visit the Framed By Orms website for more details.
More close-ups of Claudia's works:
We were also impressed with David Tu's great print on metal, which gives the image an extra dimension – as you walk past the print, the light plays with the reflectiveness of the metal substrate, creating a unique effect.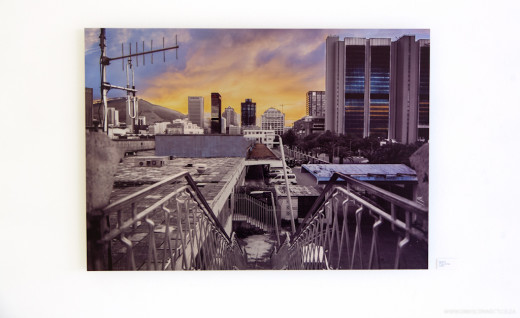 Here's some more photographs of the works and the opening: