Photos from last night's opening of Life Under Democracy, an incredible exhibition by Dale Yudelman, on show at the AVA Gallery.
Last night, Dale Yudelman's Life Under Democracy traveling exhibition opened at AVA Gallery in Cape Town.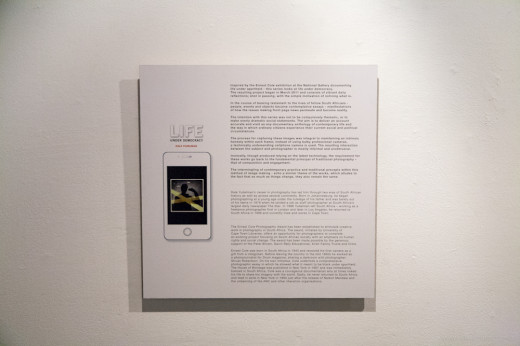 If you're capable of getting to the gallery in Church Street between today and the 23rd of November 2012, we strongly urge you to walk in and go take a look at this incredible body of work – the photographs will resonate with every South African.
We have a few signed first editions of Dale's book still available – truly a bargain at only R250 each. Enquire at Orms Cape Town to order your copy.
For more information about the inaugural Ernest Cole Exhibition, read yesterday's post, as well as the exhibition announcement post from a few months ago.