Michael Ellis' latest work will be on show at the Daddy Long Legs hotel tonight. Click through for some preview work and more details.
Cinematographer-turned-photographer Michael Ellis will be opening his Portefeulje exhibition tonight at the famous Daddy Long Legs hotel in Long Street, Cape Town. Portefeulje features his best work from 2010 and 2011.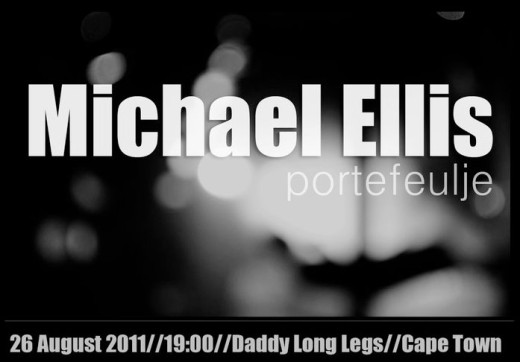 Michael Ellis has crept into the world of photography by capturing unique images as an ideal in his mind. For years he has been spellbound with the technicality behind the shot – the colour, the composition and the pure beauty of the subject. Michael studied Cinematography at City Varsity which lead to his real passion, photography coming to light. Being in love with music pushed him to combine the rhythm and love in creative expression, capturing the moment which most people keep in their minds.
The exhibition opens on Friday 26 August 2011 at 7PM at the Daddy Long Legs hotel, 134 Long Street, Cape Town – Map. The exhibition will be on show till the end of October.
Michael's website, michaelellis.co.za, will go live sometime today – be sure to go check it out!