Currently Showing: "Satellite Cities" by Svea Josephy, who's large colour photographs explore the connection between South African places and similarly named places across the world.
"Scorched Earth: Satellite Cities" by Svea Josephy, opened earlier this month at The AVA Gallery in Cape Town.  The exhibition is an investigation into South African places in relation to similarly named places across the world. Investigating the naming of the South African urban landscape that is connected to sites of conflict and war. The project consists of large colour photographic works often displayed as diptychs.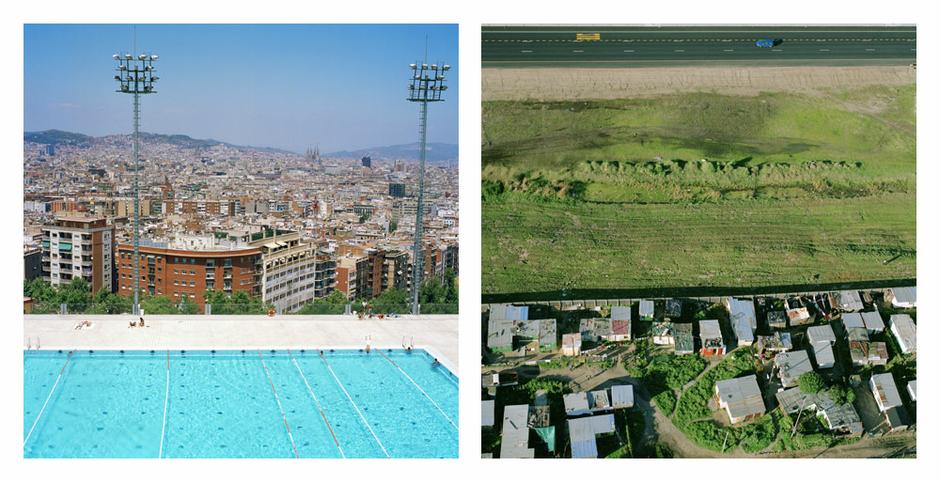 Press Release: There are many places in South Africa that are connected through their names with sites of conflict around the world: Beirut in Alexandra in Johannesburg was named when hostel violence erupted in the area in the early 1990s and references the Lebanese Civil War; Kosovo, a settlement in Cape Town, developed after an invasion of private land, invokes the war in Kosovo, in Central Europe; and, referencing local events, Marikana near Philippi in Cape Town was settled and named shortly after the tragic events at Marikana in North West Province in August 2012.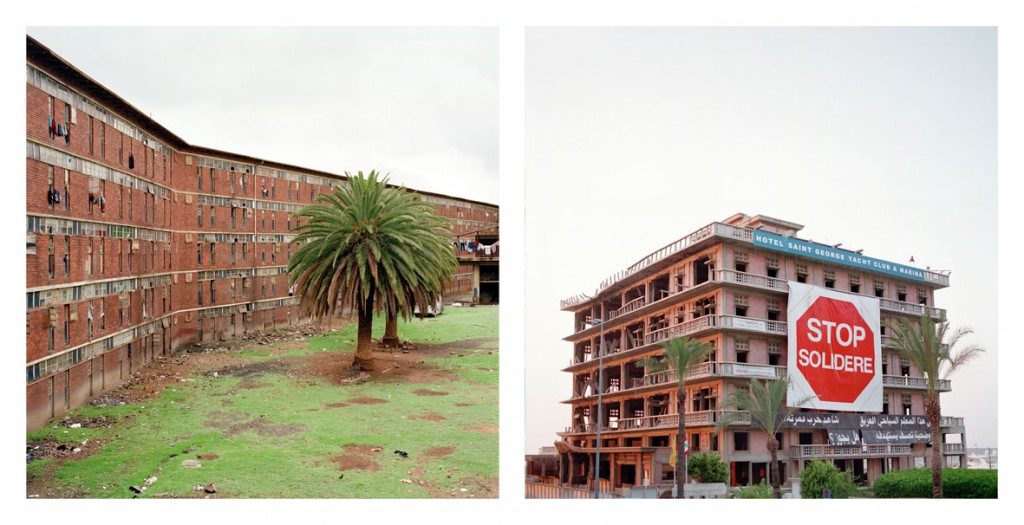 In Satellite Cities Svea Josephy, presents large colour photographs that explore what these connections mean to the communities that adopted these names. The photographs place the suburbs and areas surrounding South Africa's cities at the heart of a network of interconnected perspectives and relationships. This branch out to reveal correspondence, difference and parallels with other places within South Africa and throughout the world. The place names evoke violent sites in our imaginations. They bring to mind places, cities and countries located all over the globe that are evocative of war and disaster, for example, West Bank, Iraq, Vietnam, Kuwait, Bosnia, Harare, Taiwan, Burundi, Congo, and Cuba.
Naming happens in different ways, but one noteworthy practice is when settlements are named after events in the current news, such as wars or disaster. This draws parallels between events taking place in the war zones and similar perceived conditions in life circumstances, facilities, and infrastructure in the places in South Africa at the time.
This powerful and thought-provoking exhibition is organised in conjunction with the Wits City Institute through funding provided to the Institute by the Andrew W. Mellon Foundation. Svea Josephy is an artist, NRF rated researcher and Senior Lecturer in Fine Arts (Photography) who teaches at The Michaelis School of Fine Arts at the University of Cape Town.
The photographs were printed and framed at Orms Print Room & Framing.
The AVA Gallery: 35 Church Street, Cape Town. Opening Hours: Monday – Friday 10-00 – 17-00, Saturdays 10-00 – 13-00. Contact: 021 424 7436. Exhibition ends 27 August 2016

[Content shared with permission]