Photos from last night's The Image Says It All group exhibition opening at Exposure Gallery, featuring 21 photographers.
We attended one of MOP5's last exhibition openings at Exposure Gallery last night.
The Image Says It All, curated by Clare Louis Thomas, features 21 magnificent photographs by 21 South African photographers.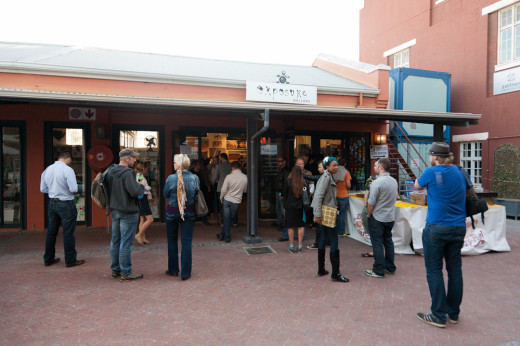 Exhibiting photographers: Brent Stirton, Ed Suter, Lindeka Qampi, Dylan Culhane, Sandy McLea, Adriaan Oosthuizen, Jonx Pillemer, Nikki Rixon, Selwyn Schneider, Mads Norgaard, Florian Brewer, Jac Kritzinger, Roy Zetisky, Anthony Bila, Laurent Bodard, Stu Shapiro, Greg Lomas, Clare Louis Thomas, Warren Smart / Green Renaissance, Jon Colman and Caroline Gibello.
Early bird attendees also got the chance to grab prints from 10 of the photographers at massively reduced prices, with 100% of the profits going towards charity.
The Image Says It All will be up until 21 November, so be sure to go take a look at Exposure Gallery, Old Biscuit Mill, Woodstock.