Jason Lauré's The Sixties is currently on show at I Love My Laundry, featuring great photos captured in the USA during the late 60s.
The Sixties by Jason Lauré, an American photographer based in Cape Town, is currently on show at I Love My Laundry in Buitenkant Street, one block from Orms Cape Town.
The exhibition features great photographs captured by Jason during the late sixties in America, and captures the iconic era perfectly. The work focusses on both the good, in the form of the Woodstock festival and the rise of many prominent musicians, as well as the bad, in the form of the Chicago riots following Martin Luther King's assassination, and soldiers returning from the war in Vietnam.
For those visiting the exhibition, be sure to ask about Jason's portraits of the Legends of the Sixties, which are not on show, but available at the counter. After the Woodstock festival, many of the artists, including Jimi Hendrix, The Doors, Tina Turner, and The Who, performed at the Fillmore East in Greenwich Village, and Jason regularly attended the shows to photograph them. Surprisingly, he says that despite the rising stardom of the performers, not many other photographers attended the shows, making these portraits rather exclusive.
The framed photographs on show were all hand-printed by the photographer in his own darkroom, while the unframed prints were printed at Orms. All the works are available for purchase at very affordable prices, starting at R350.
Besides the current exhibition, Jason's previous body of work, Woodstock and the Summer of Love, will be permanently exhibited at the new Woodstock Brewery in Albert Street. The craft beer brewery should be opening later this week, so be sure to go take a look.
Above: Tina Turner performing at the Fillmore East in New York.
Above: The aftermath of the Chicago riots.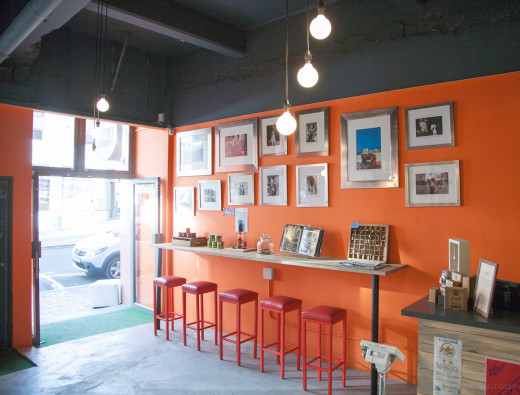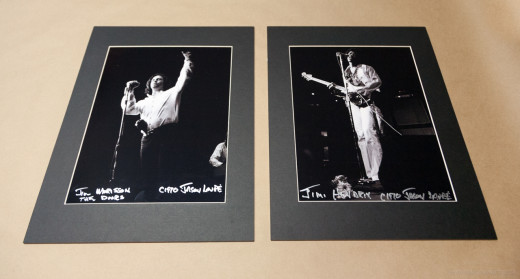 Above: Jim Morrison and Jimi Hendrix, photographed at the Fillmore East in New York.