"we never dreamt of seas…' a solo photography exhibition at Grande Provence, Heritage Wine Estate in Franchhoek. Here's all the details and a few images of this exceptional exhibition.
Once again, Krisjan Rossouw has exceeded himself in his latest solo exhibition. 'we never dreamt of seas…' opened at Grande Provence, Heritage Wine Estate in Franchhoek, on April 25th and will be showing until the end of May. Make sure you get there to see this one, kick off your shoes, have a glass of wine – you won't regret it. Exhibition details and photos supplied by Krisjan Rossouw. All the works printed and framed by Orms Print Room and Framing.
"Krisjan Rossouw's debut exhibition was something of a phenomenon – almost overwhelmingly lush with beautiful models in a tropical setting saturated with colour and sensuality. "Dark Paradise" it was fittingly called and a hard act to follow. "In his new exhibition "we never dreamt of seas…" Rossouw has moved to a more austere and elegant palette but the sensuality is still there. His extraordinary technique and pitch perfect eye is joined with a wonderful ability to allow the models to be part of the process in making these lovely images as compelling as they are aesthetic." [Trent Read I April 2015]
Artist's Statement
'we never dreamt of seas…', My second solo exhibition, continues the exploration of identity and silent triumph of the subjects I photograph, first established in my debut series, 'Dark Paradise'. As with 'Dark Paradise', the use of light and shadow, of 'painting with light' with non-traditional photographic lighting sources is a key signature of my stylistic approach. And as before, I believe each model I photograph remains an active collaborator to the process. We work together to find that brief moment of truth in the image. The previously poetic play of botanical accents from 'Dark Paradise' however now evolves to what I see as a deeper, more wistful study. An expression of self amidst the metaphor of broken, lost, and discarded things.
The still strength of will.
A quiet war won.
Krisjan Rossouw I April 2015
www.krisjanrossouw.com
Biography
Krisjan Rossouw (Born 1974) lives and works in Cape Town, South Africa. He is a self-taught photographer with no formal art or photographic training. His work has been acquired by local and international collectors.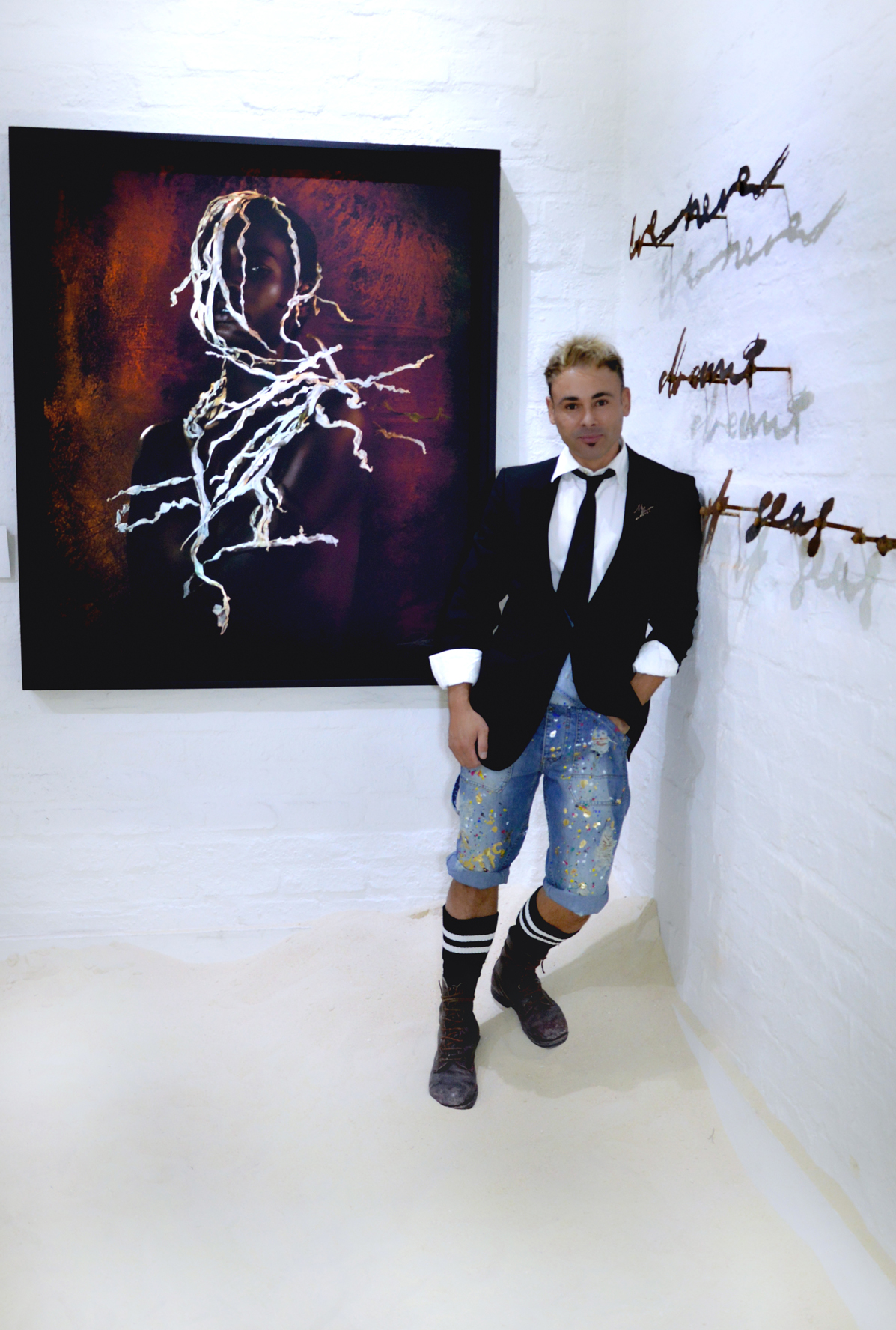 Solo Exhibitions
2015 The Gallery at Grande Provence – 'we never dreamt of seas…'  I 25 April – 15 May
2013 The Box Gallery Hamburg I 'Dark Paradise' 15 December
2013 New Heritage Gallery Cape Town I 'Dark Paradise' 13 November
2013 Cape Town Art Fair / Ebony Gallery I 'Dark Paradise' 25 October
2013 The Castle of Good Hope Cape Town I 'Dark Paradise' 18 April
Group Exhibitions
2015 Equus Gallery Cavalli Estate Stellenbosch I 'Aphrodisiac' 14 February – 29 March
2014 Equus Gallery Cavailli Estate Stellenbosch I 'Kingdom' 9 August – 12 October
2014 CAAM Collective Cape Town I 'De Waterkant Fringe Art Fair' 4 September
2014 Rossouw Modern Hermanus I Summer Group Show December
2013 Youngblood Gallery Cape Town 6 June
Publications
2015 Milk Decoration Paris I January
2015 Belle Magazine Australia I January
2014 Conde Nast House & Garden South Africa I April
2013 Good Taste I Cover & Feature June
2010 AFI Campaign
All the works printed and framed by Orms Print Room and Framing.