Chris Auret's mixed-media "You Have My Word" exhibition is on show at MUTI Gallery until 17 November 2014.
Article and photos by Christina Bongartz.
Chris Auret's first solo exhibition "You Have My Word" opened last Tuesday at MUTI Gallery in Vredehoek.
The exhibition consists of three chapters as the young artist explains in his artist statement. Chapter 1 "Familiar Fools" is a series of photos with hand-painted writings, Chapter 2 "Back to You; Back to Universe" compromises a body of paintings on canvas and on glass and Chapter 3 "Meeting My Maker" includes the more abstract works.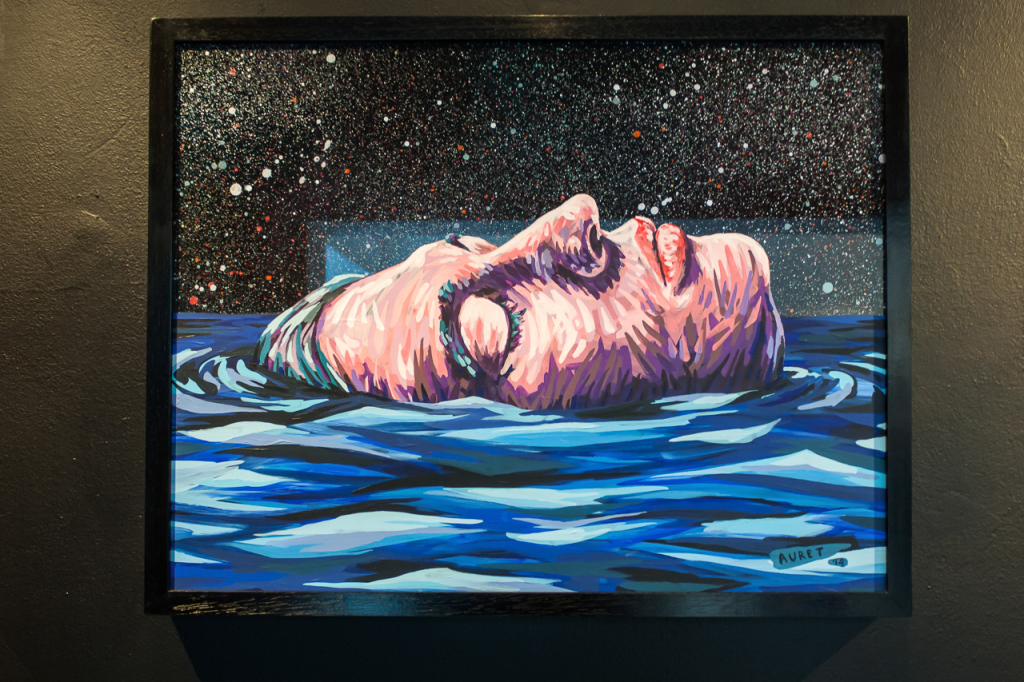 What they all have in common is the theme of self-discovery, Auret's exploration of the physical and spiritual worlds, as well as the conscious and subconscious mind. To make his commitment to this very personal show even bigger, the artist will live in the gallery window during the entire duration of it. My favorites were the magical paintings on glass of Chapter 2, but I also really enjoyed the photographs with writings on them.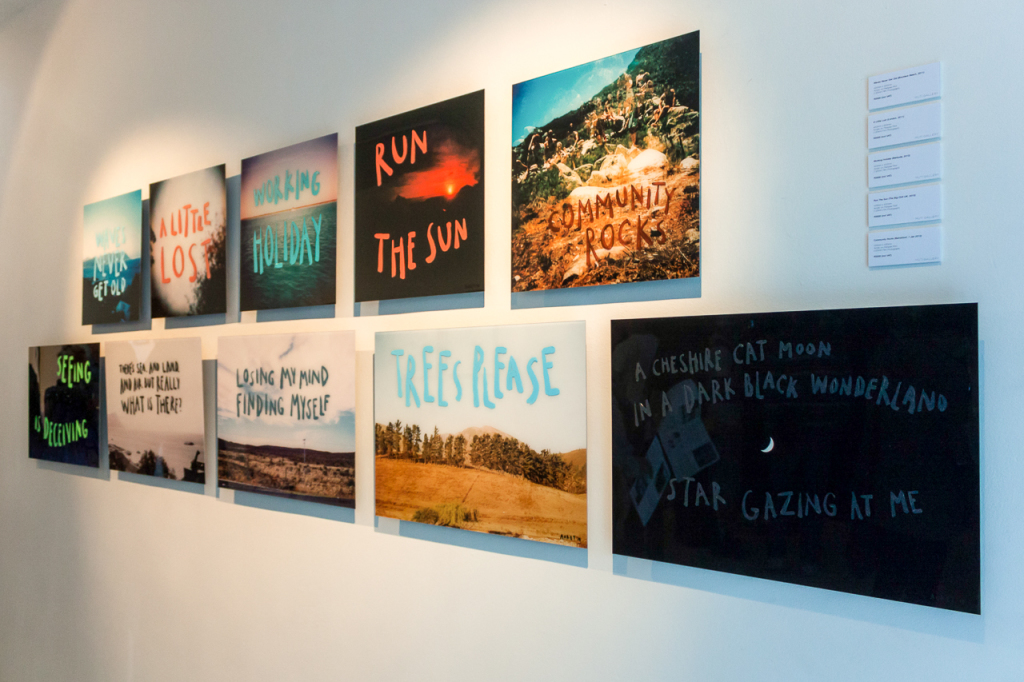 The opening evening of the show was very well attended and people seemed to enjoy the relaxed atmosphere as much as I did. Chris Auret and the exhibition can be found at the MUTI Gallery in 3 Vredehoek Avenue in Cape Town until the 17th of November, so stop by, have look around and a chat with Chris. Maybe he'll tell you about Chapter 4, who knows?
Selected works were printed by Orms Print Room & Framing.