Faces and Phases, an ongoing body of work by South African artist Zanele Muholi, is currently being featured at Art Statements – Art 42 Basel.
Update Wednesday 6 July 2011
Zanele Muholi's latest exhibition, Inkanyiso, is opening at the Stevenson Gallery in Johannesburg tomorrow night. Inkanyiso features the latest portraits from Muholi's ongoing Faces and Phases project. Visit the gallery's website for more information.
Faces and Phases, an ongoing body of work by South African artist Zanele Muholi, is currently being featured at Art Statements – Art 42 Basel from 15 to 19 June 2011.
Art Basel is the world's premier international art show for modern and contemporary works. The show features nearly 300 leading galleries from North America, Latin America, Europe, Asia and Africa (South Africa – Stevenson Gallery). The exhibition includes the highest-quality paintings, sculptures, drawings, installations, photographs, video and editioned works.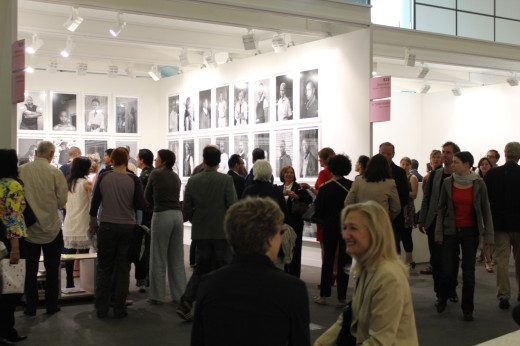 Since receiving the Ida Ely Rubin Artist-in-Residence bursary at the Massachusetts Institute of Technology (MIT) in Boston, Zanele Muholi has literally rocketed up the fine art industry ladder.  Muholi received a Fanny Ann Eddy accolade from IRN-Africa for her outstanding contributions to the study of sexuality in Africa in 2009, and won Casa Africa and Fondation Blachère awards at Les Rencontres de Bamako biennial of African photography.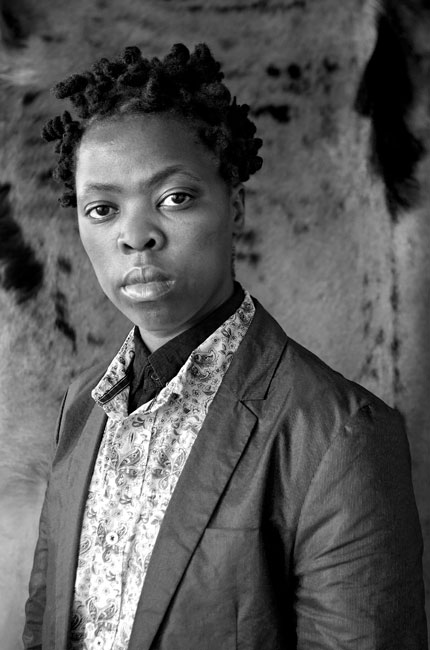 The first part of her Faces and Phases series was published by Prestel in 2010 and received a nomination as best photo book of the year at the International Photobook Festival in Kassel. The series was included on the 29th São Paulo Biennale (2010), and will feature on Face of Our Time at the San Francisco Museum of Modern Art (3 July to 16 October 2011). Current group exhibitions include Appropriated Landscapes at the Walther Collection, Neu-Ulm/Burlafingen, Germany (11 June – May 2012), and Figures and Fictions: Contemporary South African Photography at the V&A Museum, London (12 April – 17 July 2011).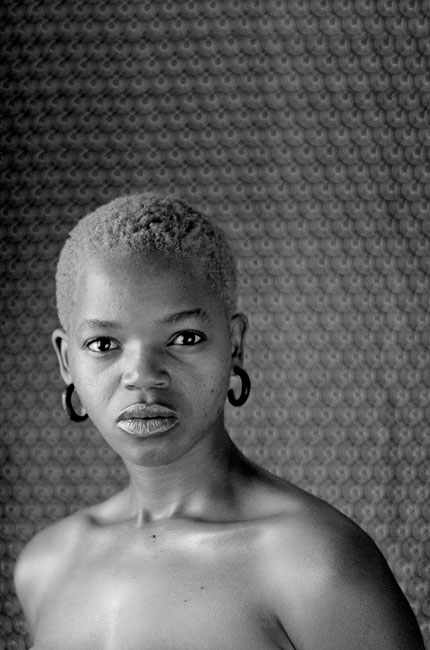 Muholi shows 66 new portraits in this ongoing series which offers an insider's perspective on the lives of the black lesbians and transmen she has met on her journeys as an activist. Collectively, the portraits are at once a visual statement and an archive: marking, mapping and preserving an often invisible community for posterity.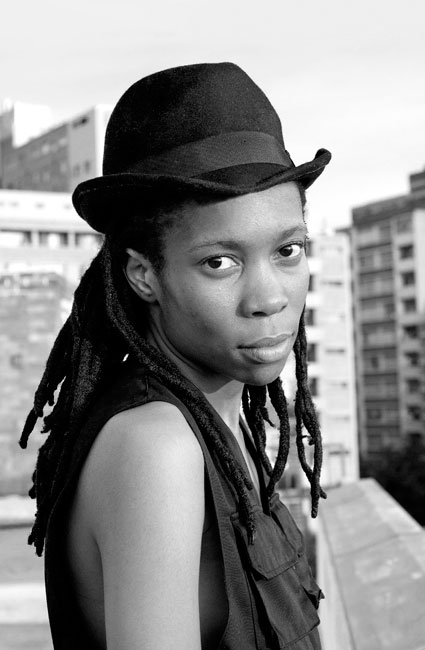 Muholi writes:
In the face of all the challenges our community encounters daily, I embarked on a journey of visual activism to ensure that there is black queer visibility. Faces and Phases is about our histories and the struggles that we face. Faces express the person, and Phases signify the transition from one stage of sexuality or gender expression and experience to another. Faces is also about the face-to-face confrontation between myself as the photographer/activist and the many lesbians, women and transmen I have interacted with from different places. Photographs in this series traverse spaces from Gauteng, Cape Town, Mafikeng and Botswana to Sweden.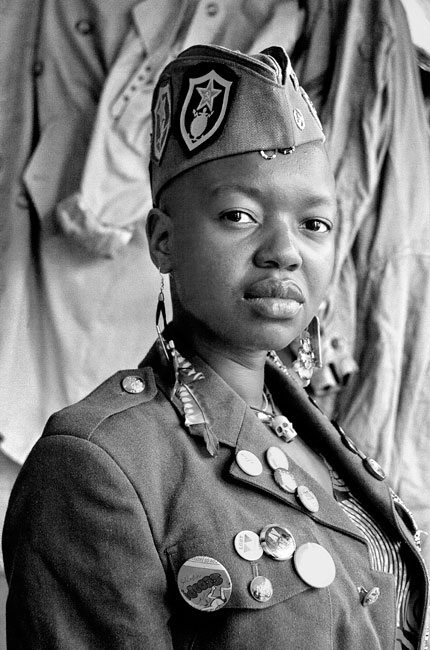 This series of work was printed on Ilford Fibre-based black and white paper by Vincent van Graan at the ORMS Prophoto Lab.  The Prophoto Lab was one of 7 labs in the world approached by Ilford in 2008 to test their prototype fibre-based black and white paper that has been optimised for LightJet and Lambda printing.  The ORMS Prophoto Lab is one of a handful of printing labs that use a LightJet machine to print on Fibre-based black and white paper.
The framing for this series was done by Framed by ORMS.
The entire body of work can be viewed here.
(Biography and pictures courtesy of Stevenson Gallery)