Award winning mixed media artist, Johann du Plessis, on his upcoming exhibition "flash!-back(s)" opening tomorrow at the AVA Gallery.
Johann du Plessis, award-winning artist, popped into Orms Print Room & Framing to chat about his latest exhibition, "flash!-back(s)".
Johann enters the Print Room and his charming, positive personality radiates through the atmosphere. It's hard to believe that he is recently in remission from his grueling battle with cancer.
His latest body of work is a series of 30 mixed media works that document this entire experience; from the moment he was diagnosed, the three months thereafter that he spent waiting to find out about treatments, radiation and chemotherapy treatments, the side effects that accompanied these treatments and medications, and then, finally, the recovery. He basically had to start from scratch. All of his senses were affected. He had to learn how to walk again. He has memory lapses from that time, partly due to the trauma, partly as a result of the medication. It was a very dark period and process indeed.
The individual artworks are all the same height and are thus connected to form a unified larger panorama, which visually reveals his progression from the darkness into the light. But they function as separate pieces too. Their widths differ, each portraying various time lapses. The artworks consist of fragments of photographs that he took from the moment that he was first inspired after his ordeal, on a journey back from the KKNK in 2013. The weather was misty and gloomy and Johann snapped about 3500 photographs on the drive, from the morning into the night. These are collaged into horizontal and vertical planes, interspersed with painting and pencil drawings. "It's a journey in space and time, allowing ideas to form meaning through different layers of reality", Johann explains.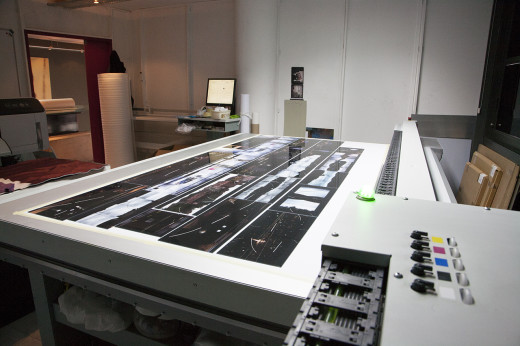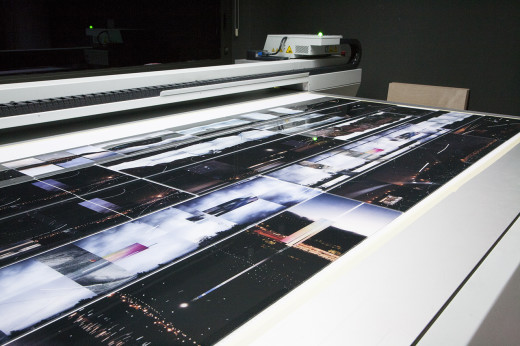 Orms Print Room & Framing scanned the original artworks and printed them with UV cured inks on Perspex, as well as assembled the wall mounts. The printing process itself is reflective of Johann's ideology, as the printer lays down single lines of colour ink (which are translucent through the Perspex at this stage), and then goes over each line with white solid ink. Once this is complete, it goes over the entire piece with another two layers of white solid ink, so that the images look solid.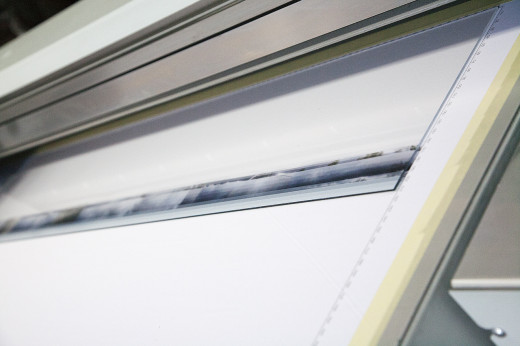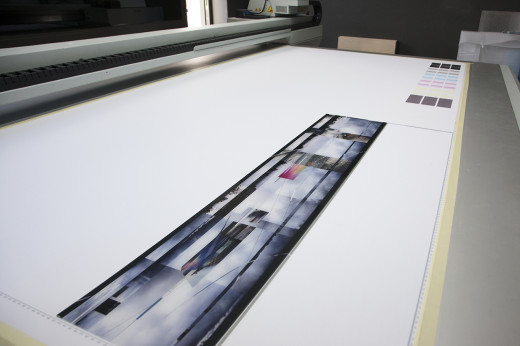 "flash!-back(s)" opens at the AVA Gallery this Tuesday, 10 April, which just happens to be World Art Day and Johann's birthday… a fitting day to showcase this body of work that represents his rebirth and new life.