Yahoo has revealed a brand new look for Flickr and 1TB of free storage for users. What do you think of the changes?
Yahoo seems to be having a good week – Yesterday they announced that they will be acquiring the Tumblr microblogging platform, and today they revealed a new look for Flickr, their popular photo sharing platform.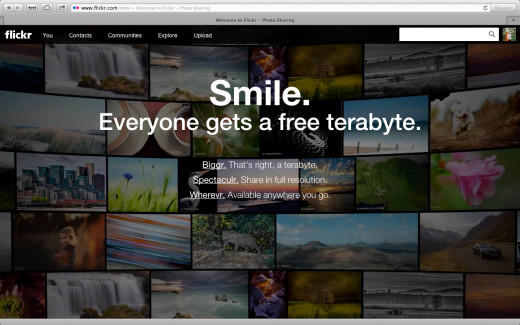 Admittedly, the new look does not seem to be going down well with everyone, but this is often the case with major redesigns and changes. One perk few will be able to argue with is that every single Flickr user now gets 1TB of free space. Yup, 1000GB. That's a lot of free cloud storage no matter how you look at it!
Head over to Flickr to see the changes to your profile, and read more about the new features here.
What do you think? Better or worse? Here's a couple more screenshots:
Want to keep browsing Flickr? Check out the Orms pool!