Get the most from your Olloclip 3-in-1 iPhone lens with the new free Olloclip camera app for iOS.
The team behind the awesome Olloclip 3-in-1 lens for iPhones has released a free new iOS app to accompany the accessory.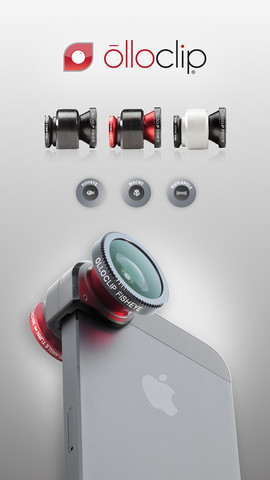 Created specifically to work alongside the fisheye, wide-angle and macro lenses available in the Olloclip, the app builds on the strengths of the add-on lenses.
Here's the features:
Mesh Editor Tool – Conversion lenses can add an interesting curvature to your photos. Once the photo has been taken, use the Mesh Editor tool to adjust this effect.
Video Mode – This mode allows you to shoot comfortably and easily while using your olloclip to transform your field of view.
Normal Mode – Maximize on your olloclip lens system by using Normal Mode to capture your favorite images.
Macro Mode – Use Macro Mode to help set your focus when using the olloclip macro 10X lens.
Reticles – Use the reticles to adjust focus and exposure independently or together. Tap the icon to lock the two on any point on your viewfinder screen.
Photo Library – Access all your photos through the olloclip app and then adjust them using the Mesh Editor.
If you already have an Olloclip, go download the free app now:
If you don't own an Olloclip, you can grab one for your iPhone 4/4s or iPhone 5 on Orms Direct.
Screenshots
Via Engadget.