Fujifilm fans worldwide rejoice, the X-T4 is coming and it has all of the improvements you've been waiting for!
Fujifilm fans worldwide rejoice, the X-T4 is coming and it has all of the improvements you've been waiting for!
The latest flagship mirrorless camera for Fujifilm is here, and the promised improvements are making this an irresistible upgrade.
First and foremost let's talk IBIS, this is the second camera in Fujifilm's impressive line up to gain inner body stabilisation giving you the chance to capture sharp images with even the slowest shutter speed. This addition also helps get the most out of Fujifilm's prime lenses which don't offer in-body IBIS and will push those wanting to shoot video on the X-T4 into another dimension of silky smooth, steady recordings.
Speaking of video, the X-T4 offers 4K capabilities at up to 60fps with a maximum bitrate of 400Mbps. For the pro's there's the option to record 10-bit F-Log straight to the SD card. Shooting in 1080p will give you the option of utilising the super slo-mo mode at 240fps. With a dedicated movie mode on the X-T4's dials, the camera can separate your settings for stills and video meaning you can seamlessly switch between the two without affecting either.
Another exciting change is the rear touchscreen LCD, with 1.62 million dots and the ability to flip to the side. Yes, you read that right! Fujifilm heard your cries and the X-T4 gives you the option to see yourself whilst taking selfies or vlogging.
The addition of new 'boost' modes change the behaviour of the electronic viewfinder, this includes a low-light boost while frame rate priority switches the EVF to buttery-smooth 100fps.
A re-engineered mechanical shutter is noticeably quieter and lasts up to 300,000 shots. This is a vast improvement over Fujifilm's X-T3's 200,000. The update and improvement of IBIS in this model means a few things have seen a shift; most importantly the headphone jack has been replaced but the box will include a USB-C-to-3.5mm adapter making monitoring audio a possibility.
Lastly, a major improvement has been made to the T-X4's autofocus, giving its users more accurate eye and face tracking capabilities. Continuous shooting with the mechanical shutter has been vastly improved to 15fps while using the electronic shutter will allow you up to 30fps.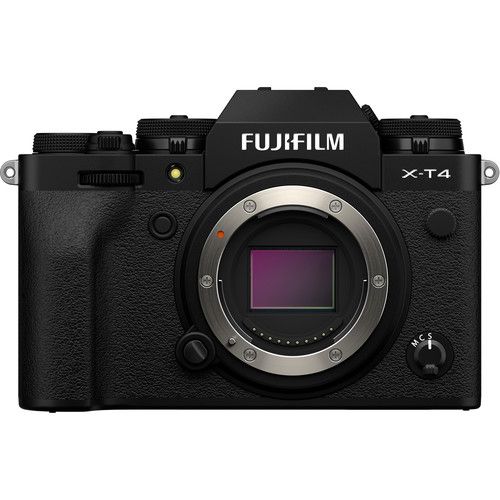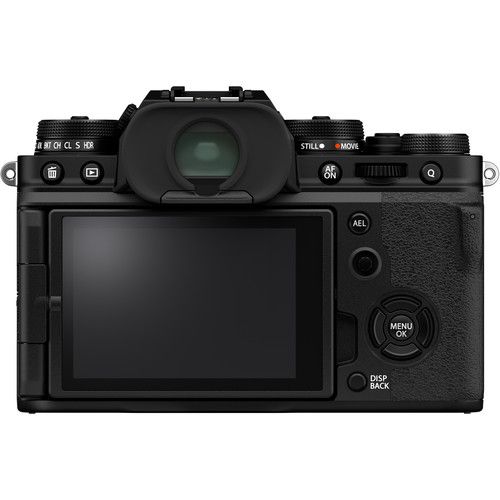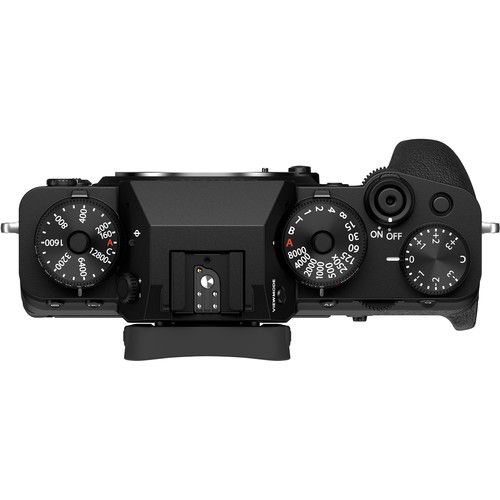 Key Features:
26.1MP APS-C X-Trans BSI CMOS 4 Sensor
X-Processor 4 Image Processor
5-Axis In-Body Image Stabilization
DCI/UHD 4K at 60 fps, Full HD at 240 fps
As the Fujifilm X-T4 has just been announced we have yet to receive pricing or an ETA. Be sure to have a look at both the black and silver versions on Orms Direct and place your pre-order.