Johannesburg-based photographer Dylan Swart reviewed the Fujifilm X100s – Read his hands-on impressions of the compact camera.
Review written by Dylan Swart, an editorial and commercial food photographer based in Johannesburg.
Fujifilm X100s: One Small Camera, One Big Heart.
It's been an awesome past two weeks with the Fujifilm X100s – wow is all I can say! A huge shout out to the kind folks at Fujifilm South Africa for letting me test this specimen out. I want to stress that this is by no means a technical review; there are plenty of resources out there that cover those aspects in-depth. I will however highlight a few things I found interesting and thoroughly enjoyed about this camera.
After looking forward to shooting with the Fuji X100s for so long, I'll admit that I was slightly bummed – within the first five minutes of switching the device on I wanted to toss it against the wall… There, I said it… One can forget just how accustomed you become to using a DSLR, which I can pretty much operate with my eyes closed. After fumbling around with the controls and dials for a little while it all clicked (ha – pardon the pun). I was particularly impressed with the menu layout and the Q button (a real life saver); which allows you to access some of the most used controls.
Anyway, rocky start aside, the X100s has a quick learning curve and is ergonomically very logically laid out. The amount of customization is astounding; in a couple of minutes everything was set up to my specifications. It was at that very moment that a gold ray of light shone upon me and the X100s (an a-ha moment, possibly). This suddenly felt like a photographer's camera. I managed to set up three different custom profiles that I could access on the fly. I got pretty close to my usual Photoshop look just by tweaking white balance and curves clippings. If you prefer the old-school vibe there are three focusing modes to choose from; standard, split screen and the Jedi-like focus peaking mode – which is the best thing ever. Accessing the menu without removing your eye from the viewfinder is genius thanks to the optical viewfinder (OVF), which is good news for all you chimpers out there – no one will ever know your secret antics.
Once I set up my profiles, I roped in a stylist – Leila Saffarian – for a quick collaboration to put the X100s to the test. I popped the camera into macro mode to get a tight, square crop and a quick focus check using the focus peaking mode (just because I can) – it worked flawlessly. I also had no problem triggering studio strobes with the little camera.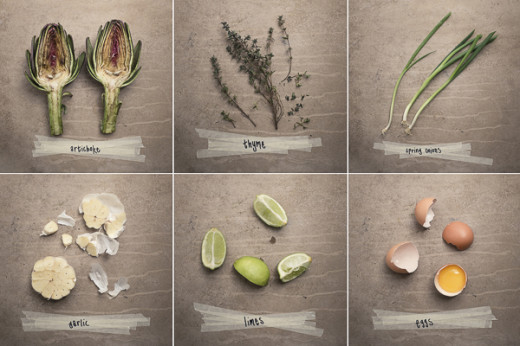 RAW Series – X100s with studio strobes. Styling: Leila Saffarian.
The X100s is small… stealthily small, silent and oozes retro sexiness! Funny how so many people mistook the X100s for a film camera – dismissing it as a serious camera is a big plus for any photographer. It's nice to work on a scene without getting noticed. I'm sure this will quickly change as people become more aware of these retro styled cameras. I also spent a very short amount of time with the Fujifilm X-Pro1, another fantastic camera. It would be ideal for more serious jobs; I would definitely reach for it with its interchangeable lenses.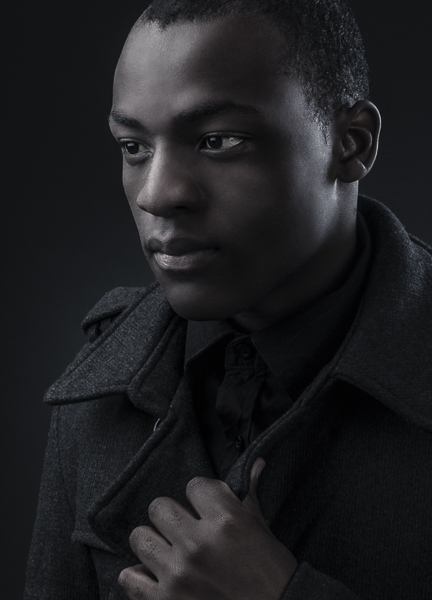 X100s with a 3 light studio setup.
I thought I would prefer the X-Pro1 to the X100s for everyday use, but I'm a sucker for the latter. Apart from the X100s being a very capable camera, the X100s can fit perfectly into my personal workflow. Imagine this; behind the scenes with the X100s partnered with an Eye-Fi card shooting directly to your phone/tablet where you are able to 'spam' all relevant social media channels with epic images – keeping your audience in the loop of your current projects. You can even set up a square mode to upload directly to Instagram.
I've created more personal shots with this camera than I have in a very long time, as it travelled with me daily. Not having to ponder what lens to pack is a big plus in my books, a fixed lens frees you up when shooting, so that you can actually focus on what matters… your subject. And boy is the 23mm f/2 lens a crisp little gem! The images look great out of camera and on screen. I was constantly reaching for the Fuji when I was out and about; it truly is an everyday companion.
In closing; the X100s is fun and easy to shoot with, stick with it and embrace its limitations and you will be rewarded for your efforts and time spent with it.
Visit Dylan Swart's website for more of his work. View the Fujifilm X100s on Orms Direct.