Sometimes all you need is that little nudge of encouragement, a push in the right direction, to take the first step and change your world. Join us as we learn from industry experts who took the leap and want to show you how to do it too!
Sometimes all you need is that little nudge of encouragement, a push in the right direction, to take the first step and change your world.
We are extremely excited to host another fantastic Women's Month event this year. Join us as we learn from industry experts who took the leap and want to show you how to do it too! Like the sound of that? Excellent! Then make sure you keep 26 August 2017 wide open because we have four exceptional women of influence hand-picked from a range of backgrounds specifically to motivate and inspire your inner Business Guru. Our esteemed speakers will take you through their personal journey, as well as discuss other topics, including:
Photography & Styling
Effective social media and marketing management
Staying inspired and creating your own reality
Entrepreneurship & Business
Ending the day with a panel discussion where you'll have the opportunity to ask questions.
Whether you're wanting to start your own business or a new career, want to supercharge your creative soul, or connect with like-minded women and celebrate your originality, this experience is set to leave you invigorated and ready to take the plunge.
To make matters even more delectable, enjoy bubbles from Villiera, sweet treats from Velvet Cake Co and a stunning secret surprise to take home!
Let's get to know our Speakers: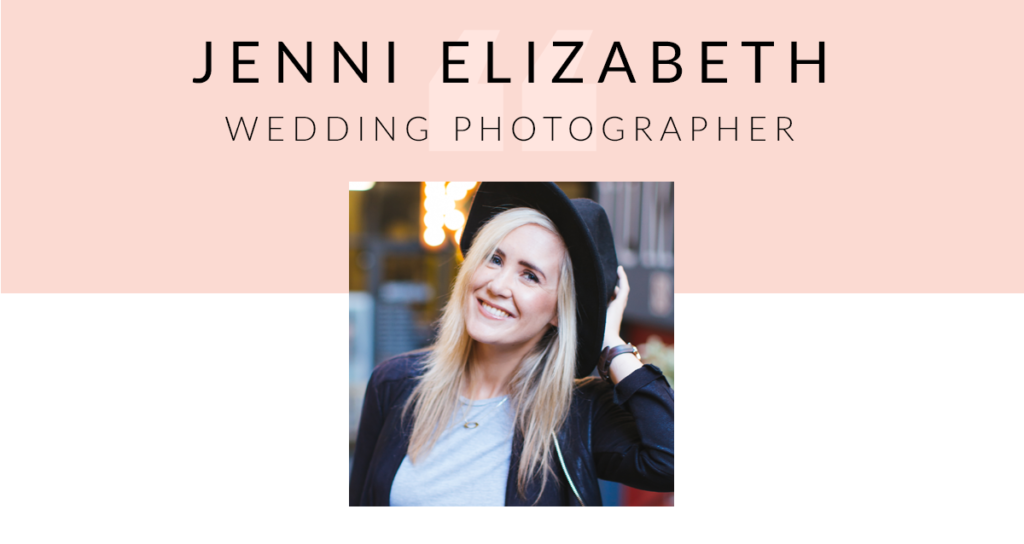 Topic: Photography & Styling
Jenni Elizabeth is a passionate wedding and lifestyle photographer based in Cape Town, as well as a self-proclaimed hopeless romantic. She has spent the past six years moulding her personal style from behind the lens to access a small window into the unique individuality of every couple's true-love story. Her approach is the perfect balance between non-invasive, photo journalistic and editorial with a fine eye for details, allowing her to unobtrusively observe the couple for who they truly are in the natural and honest moments that they share.
She has now shot over 120 weddings, four of which were international and has been featured in several bridal blogs and magazines. In 2015 she was voted Best Elite Photographer at the Top (wedding) Vendor Awards. Her refined expertise has allowed Jenni to see the small beauties of life and it is these that she will so accurately be able to convey within your wedding photographs.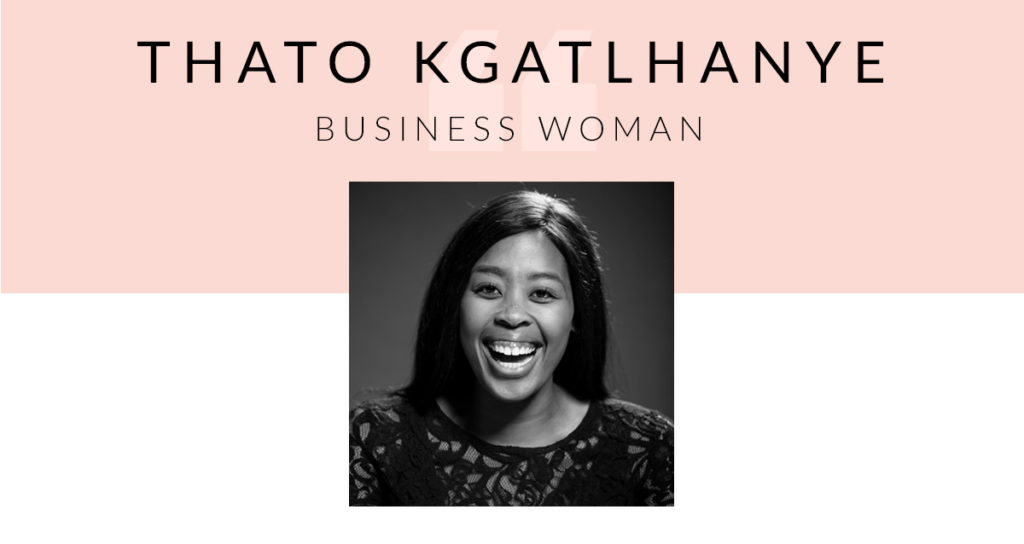 Topic: Business & Entrepreneurship
Thato is a new breed of a business woman in Africa, an international award winning entrepreneur, author and speaker on a mission to inspire others to become intentional about their success.
With a BA in Brand Management from VEGA The School of Brand Leadership, Thato started her career in New York working with American marketing guru and author Seth Godin. upon her return, she funded Rethaka, a manufacturing company which Bill Gates personally recognised for its innovation: Repurpose Schoolbags.
Her pursuit to do work that matters has seen her funding her second company, Seven Twelve, a high-performance development agency. Through her efforts to make a dent in the world, she has been recognised on numerous platforms including being named "Innovator of the Year" by Forbes Women Africa, The Elle Magazine Impact award laureate across 6 continents, and in 2016 she's become the youngest business woman at age 23, to appear on the cover of Forbes Women Africa. As a thought leader on hacking innovation in Africa, she has also appeared on various stages as a keynote speaker in South Africa, the USA, Austria and Belgium.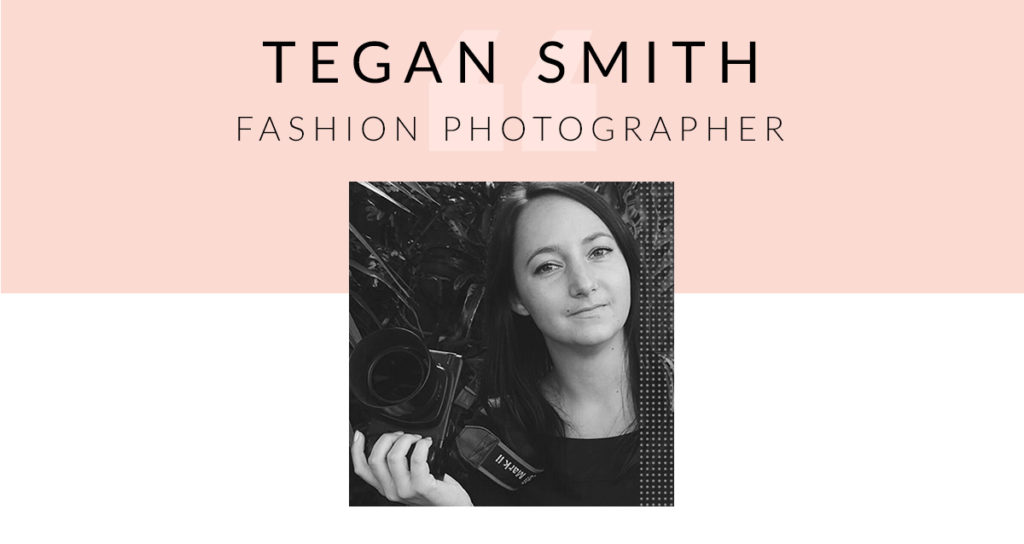 Topic: Social Media & Marketing
Tegan studied at the Ruth Prowse School of Art and graduated with a diploma in fashion photography in 2011. Since then she's been freelancing, with a specific focus on fashion, bloggers, online content and events – with a few car shoots on the side to pursue her secret passion for cars. Her photographic style is soft, favours natural light and is aimed to capture real moments rather than creating posed shots. When she's not shooting, she's all about exploring her city, looking for new and interesting locations, inspiration or networking with interesting people and trying out new coffee spots.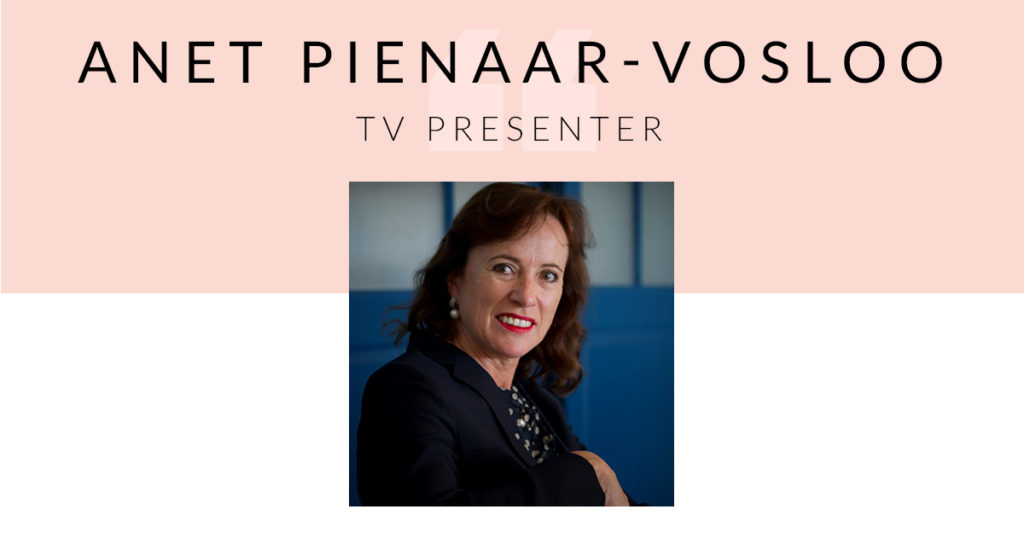 Topic: Staying Inspired
Currently serving as the chairperson of the Baxter Theatre and co-chairperson of the Adele Searll 100 Ladies Club, Anet flaunts a shimmering career in the creative industry. From starting as a fashion photographer for Sarie, to the head of PR for Media 24, to co-founding many festivals including KKNK, the Knysna Oyster Festival, Aardklop and the Vryfees, the excitement is very far from an end. She recently started a television programme on Via, titled Mooi, visiting some of the most stunning South African homes in an effort to ignite an appreciation for our heritage and all-things beautiful.
She'll be sharing how she forged a life in the creative industry, and where she sources a constant stream of inspiration and how she is able to continuously reinvent her reality.
Event details:
26 August 2017
09:00 – 14:00
4th Floor, 62 Roeland Street, Cape Town