A guide with all the links to help you download and get started with our Create & Print Software.
The question "Hi, I see you make photobooks… how do I go about making one?" comes up on a fairly regular basis. So we thought we'd better write a little blog post guide with all the links to make it as easy as possible for you to get started. Of course we print far more than just photobooks, we do a wide variety of printing that include everything from badges, magnets, Instagram art, personalised notebooks, calendars, cards and so much more. The best thing about it is that it's all sitting right at your fingertips. All you need to do is download the software and get cracking on your designs.
This is how you can get started:
The first step is to download our free software from the website www.ormsprintroom.co.za under the 'Software' Tab on the main menu bar. The software is available for both MAC and PC. If you are struggling with the download you are welcome to pop into the store with a USB and we will copy the software onto it for you. If you are unable to come into the store feel free to give us a ring and we can send the file to you via www.wetransfer.com (a file transfer system).
To help you get started, we have a list of FAQ's on the website that cover everything you need to know about the software and how to use it.
We also offer free software classes. Simply book a spot in the next available class on our website. Classes are available in Cape Town and Bellville.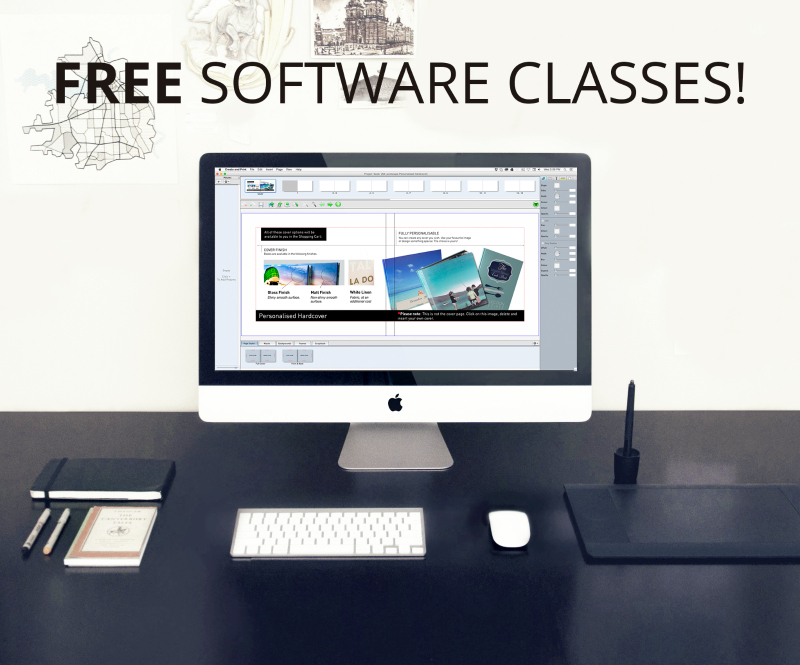 *Alternatively if you do not have the time or do not feel comfortable designing your own Photobook or any other Create & Print product, we have a team of experienced Layout Designers here ready to assist. Simply e-mail us at design@orms.co.za and book an appointment.
Once you've created your product, you can place your order online or drop off your files in store where we will do the rest. We will be in touch via sms as soon as your order is ready for collection, or if you have opted for the courier option we will notify you when your order has been dispatched.
We send out notifications via our newsletter about software updates, changes as well as promotions on a regular basis.  If you haven't already signed up for the newsletter, you can do that here. Please note that this is the Orms Print Room & Framing Newsletter, it's different from the Orms Direct newsletter that keeps you up to date with photographic gear.  Don't worry, you can easily unsubscribe in the future using a link provided in every newsletter and we will not release your details to other parties.
Click here and sign up now.
If you get stuck you are welcome to give us a call and one of our consultants will assist you over the phone: 021 469 1991/1992/1993
Need a few ideas? Check out these popular posts:
Printing your Instagram images
6 Must-haves to take on holiday