Photos of larger-than-life representations of everyday objects in South Africa, taken by local photographer Dillon Marsh.
Local photographer Dillon Marsh's Giants Among Men series is centred around a very simple concept, resulting in great photographs.
Dillon's ongoing series looks at the bizarre larger-than-life sculptures of ordinary everyday items, such as a huge strawberry at a farm-stall, or a giant bottle at a winery. View the rest of the series on Behance.
For more of Dillon's work, view our previous features or visit his website.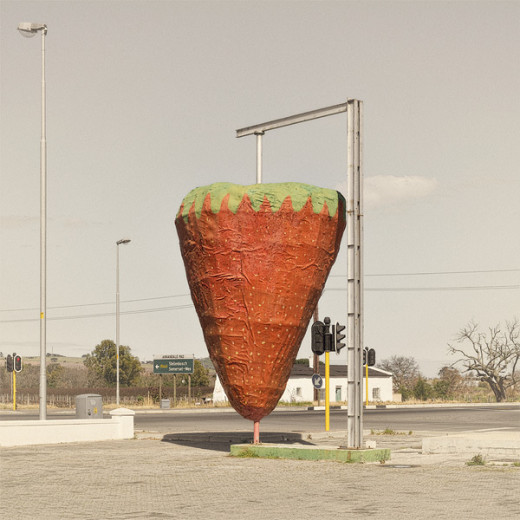 Via PhotographyServed.
Photographs shared under the Creative Commons Attribution Non-Commercial No Derivatives licence.