We caught up with Globephoto, a non-profit project focused on eduction and development of South African youths through the medium of photography. Take a look…
We are extremely passionate about what we do here at Orms and so naturally, we love hearing about great photographic projects. Globephoto is exactly that, they are a non-profit project focused on education and development of local youths through the medium of photography. We caught up with them earlier this week, to find out more about what they do and how the first course went…
"The pilot project took place between the 14-16 December 2015 at the HOKISA Children's Home in Masiphumelele, Cape Town. The Globephoto Project is a photography course for teenagers that we devised in order to teach the magic of this medium as well as a tool to bridge the gap in the socio-economic divide between the diverse communities and groups we have in this city. The first stage of the project is the basic photography course which focuses on technical aspects as well as the 'art of seeing' portion which introduces the principles of photojournalism and gives the learners an insight into documentary photography.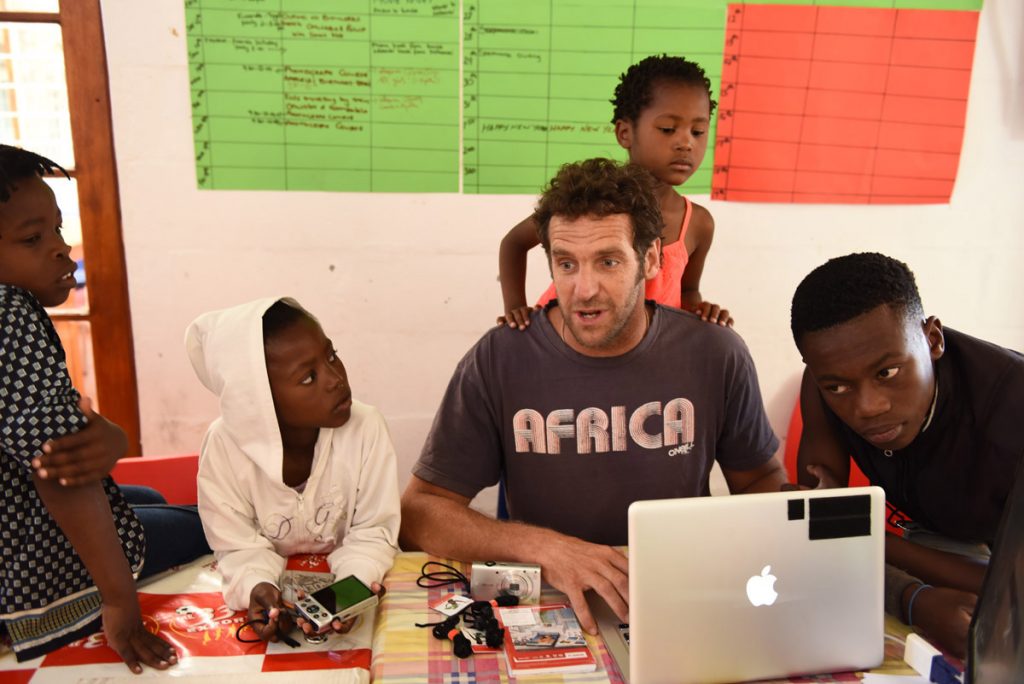 The next phase of the project will continue throughout 2016 to the learners who have completed part one. These learners will then photograph in another community with learners there who have also completed part one of the project. Learners from one cultural area will get to document the lives of learners from a very different cultural area. Then we meet, share the photographs and exchange views, perceptions and observations. By sharing the photographs taken in each others communities and having a discussion around this the project aims at breaking down barriers and promoting understanding between cultures and different socio-economic groups. Ontop of this learners will have gained an insight into the power of photojournalism and some basic skills as a photographer.
Upon hearing of this project Mike Ormrod did not hesitate to jump onboard and give assistance. The Canon Powershot A2600 cameras generously sponsored by Orms and Canon were excellent for the job. I had set aside an hour for explaining how to use them. After five minutes the kids had already figured them out and were shooting. The cameras are very intuitive to use and they had no problem in navigating these machines and were soon exploring their creativity through the lens. A big thanks to Orms and Canon for helping this project and setting these young photographers on the right trajectory." – Nic Bothma, Globephoto Project
If you would like to find out more about the project or get more information on how you could contribute, you can contact Nic Bothma on: Email: info@nicbothma.com, Web: http://www.globephoto.co.za or by calling him directly on 082 551 9585.
About HOKISA Children's Home
"HOKISA Children's Home was established in 2002 and cares for children infected with and/or affected by HIV and AIDS who cannot be looked after by their own parents or family. In an environment as close to a family home as possible, children are cared for full time, with all necessary medication, including ARV treatment. The children's lives are enriched by excellent home care, stimulating education at good schools, holidays and outings, friends and birthday parties, sport, arts and culture.
All possible efforts are made to strengthen bonds with remaining family members, and to give support and counselling to relatives and others within the Masiphumelele Community.
All childcare workers at HOKISA are residents from Masiphumelele and have received relevant training in Early Childhood Development, HIV and AIDS, Nutrition and Foetal Alcohol Syndrome, better equipping them to do their jobs. They have also become good teachers, and are often consulted as resource people in the community.
HOKISA is more than a children's home: it is a contribution towards building understanding of HIV and AIDS and its impact on our lives and our communities. All South Africans live with AIDS, whether we are infected or not. HOKISA, in a small way, shows how we can all live and work together while caring for those that are most vulnerable. HOKISA contributes towards bridging the historical and social divisions in our society, and in so doing creates hope and helps to build a new sense of community." – HOKISA
For more information about HOKISA, please feel free to visit the website at www.hokisa.co.za and to 'like' the facebook page www.facebook.com/HOKISAIkhayaLethu to keep informed and updated with their latest news…
[With permission from Globephoto & HOKISA]