Incredible big wave surfing photos: The titanic clash between mankind and mother nature documented by Grier Fisher.
Last year, photography enthusiast Grier Fisher shared a series of unbelievable surfing photos with us, taken on a Monday afternoon at Dungeons, during one of the most perfect swells the famous surf spot had ever seen.
We met Grier a short while afterwards, where we learned that, amongst other tricks, he sometimes carries a ladder down to the beach with him in order to get shots from a higher vantage point – a clever idea, even if it makes the photographer look a little odd! Here's what he had to say:
"Surfing is one of the most exciting activities that I have photographed.
It is one of the oldest practiced sports on the planet. The art of riding a wave is a blend of total athleticism combined with a mental and spiritual connection with the beauty and power that nature has to offer."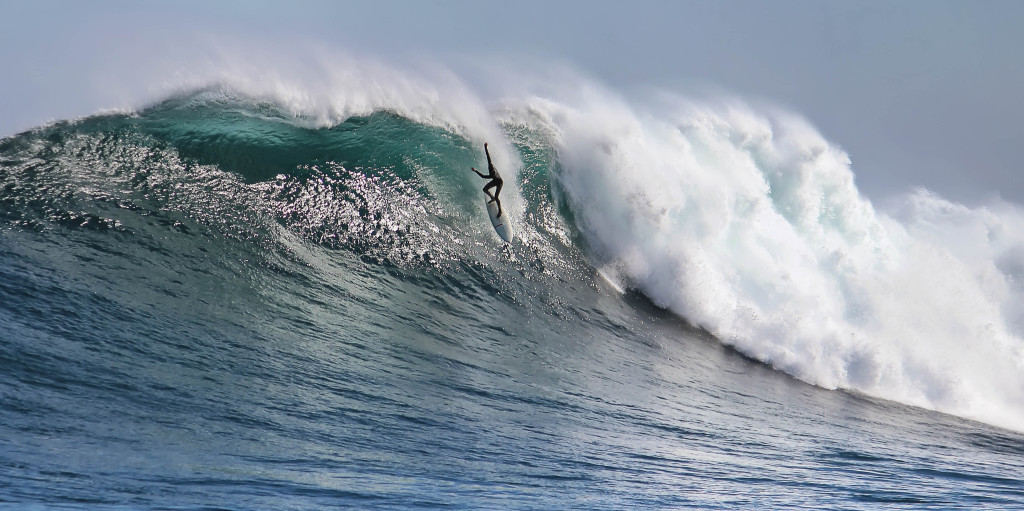 "Add to this big wave surfing and you are now presented with an insane amount of energy and subject matter that is detonating right in front of you. Big wave surfing is probably the best example of where Mother Nature and man meet and synchronise with each other and create a bond for a small, intense period of time.
The first time I witnessed this and was lucky enough to capture it was August last year at Dungeons. One critical moment is the take-off. This is the split second when the surfer with his heart in his mouth, commits himself, takes the drop and is either rewarded with a possible ride of his life or a harsh lesson in respecting all things that are bigger than him.
Judging by the looks on some of the guys' faces, just surviving the drop and out riding the massive wall of white water chasing them is enough of a thrill."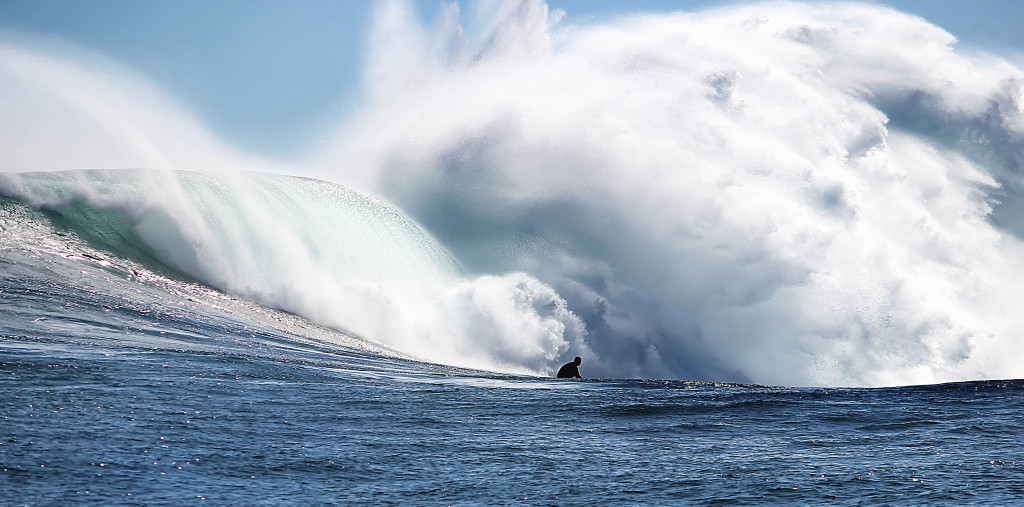 The surfers in these pictures:
Albee Layer (Hawaii)
Mike Schlebach (SA)
Twiggy Baker (SA)
Frank James Solomon (SA)
Andrew Marr (SA)
Jason Hayes (SA)
Matt Bromley (SA)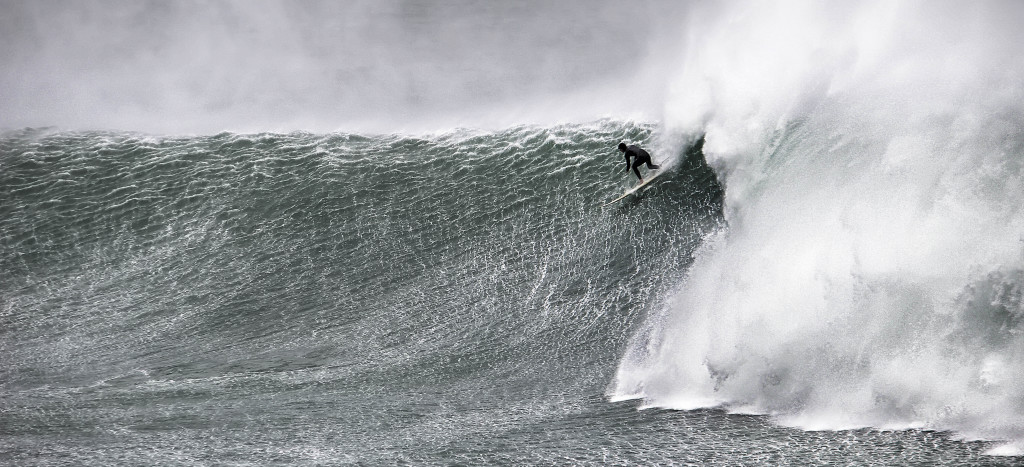 The photo above is actually in full colour. This is what the ocean looked like on that particular day!
Photographs shared with permission.