A stunning collection of rare archival photographs of Cape Town now available for purchase through Orms Photo Art.
Vincent van Graan trained as a photographer and heads up the Large Format Fine Art Print Division here at Orms. Vincent also published a book in 2013, "Cape Town, Then and Now". A unique visual portrait of Cape Town and the Cape Peninsula, contrasting rare archival photographs with stunning contemporary views. The book draws on the superb photographic collections of the Western Cape Archives, including the work of Arthur Elliott, Thomas Ravenscroft and Henry Steer. These images portray the changing Cape Town scene from the 1880s to the 1930s – landscape, architecture, transport, recreation and the march of history. Now, for the first time, these images can be found online for through Orms Photo Art…
When asked about the background of the project and the book, Vincent says, "I have always been fascinated by old glass plate negatives and photographs. I have been collecting and restoring them for years. When I came across the most beautiful and best kept collection I had seen, at the Cape Town Archives, I decided to showcase them alongside photographs of the same scenes today. The idea for "Cape Town Then and Now" was born about six years ago and without knowing how much work it will be, I slowly started trying to do everything myself in the small amount of spare time I have. About three years ago I realised I was never going to get it done alone and with the help of some very talented people including Phil Massie and Anne Clarkson I launched the book with Struik last year October. Six months later a second edition was being printed so the book is something I am very happy and proud about."
See the full range of images now available online at Orms Photo Art.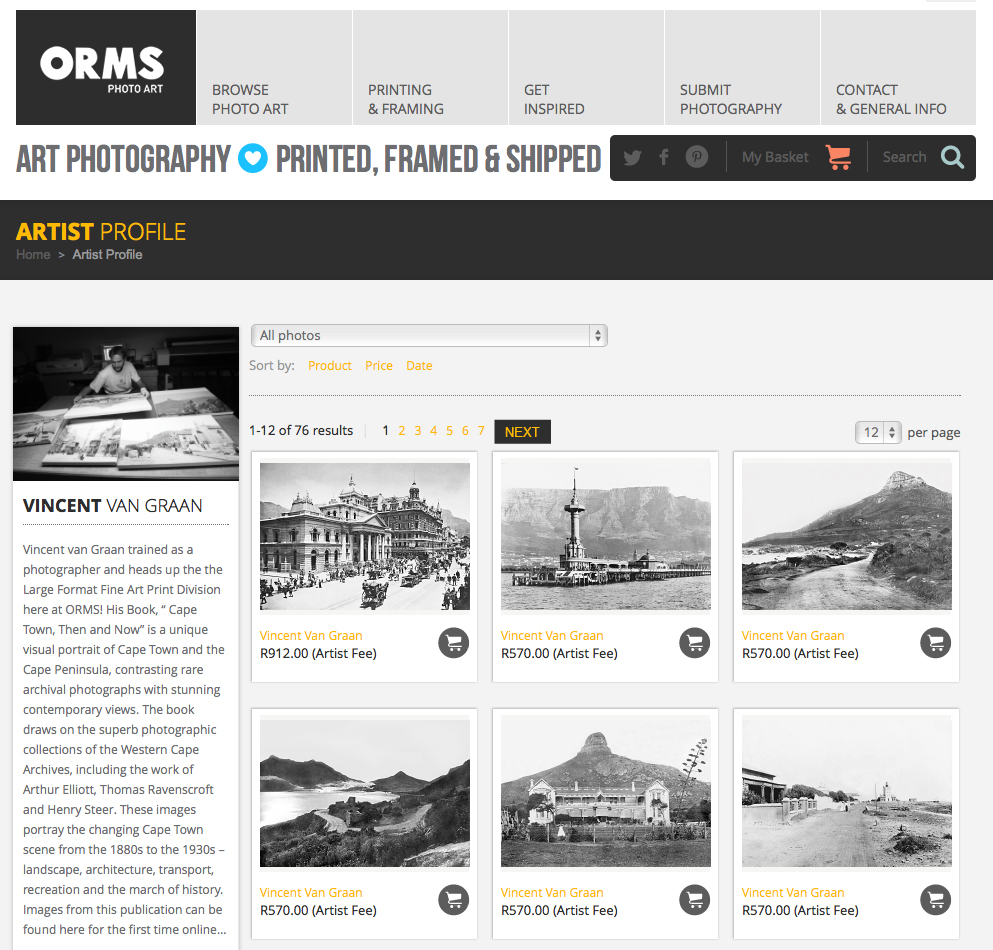 Vincent's book is also available for purchase online from Orms Direct: Cape Town Then and Now or in-store at Orms Cape Town, and most book stores.