Photographer Mark Cowan captures image showing a caiman in the Amazon wearing a crown of butterflies on its head.
While traveling through the Amazon to study reptile and amphibian diversity with the Herpetology Division at the University of Michigan, photographer Mark Cowan took this remarkable wildlife photo. The image shows a caiman in the Amazon seemingly wearing a crown of butterflies on its head. Here's a closer look, doesn't he just look so chuffed with himself?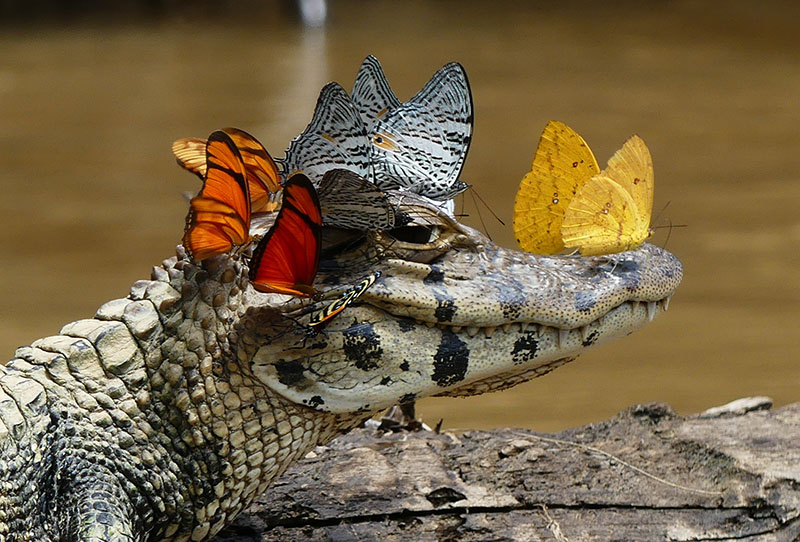 The image has been honored with Special Commendation at the 2016 Royal Society Publishing photography competition. The phenomenon itself isn't particularly unusual, salt is critical to the survival of many creatures like butterflies and bees who sometimes drink tears from reptiles in regions where the mineral is scarce. However what makes Cowan's image particularly interesting is the fact that the butterflies seemed to have grouped themselves according to their kind.
Image credit: Mark Cowan. Out of interest, you can find the rest of this year's winners of the Royal Society contest here.
(via Petapixel and The Royal Society)