20 Must See Photos: Gary Perkin shares his favourite photos from 11 Absa Cape Epic races, and what it takes to shoot them.
Legendary mountain biking photographer Gary Perkin has been shooting the Absa Cape Epic since it started in 2004, and over the last 11 races he's amassed an incredible collection of images, as well as some incredible experiences and stories.
Last week, we asked Gary to share some of these photos with us, as well as an insiders perspective into what it takes to shoot such a massive event. Here's what he had to say:
Founded in 2004, the Cape Epic has played a huge part in both my outlook on photography and my career. The race is the largest full support stage race in the world and has garnered awards all around the world… But to me, having shot all 11 editions to date, it's more about the amazing landscapes it traverses in our beautiful country and having 1200 riders to 'practice' with sure makes my work day a whole lot easier.

Thats not to say the work day is easy by any stretch of the imagination.

Wake up is around 5:15 every day, then its time to gather up your gear and head to breakfast for 6:00.
Riders start filing into the start chute from about 6:15 where I try get some portraits or mood setting images prior to the first batch start at 7:00.
Depending on the weather I will either shoot that from the ground or climb in the helicopter for an aerial view of the start.
Then its time to head out on the race route and try cover as much of the action as we can while also trying to capture scenics, emotion and the overall story of the day before racing to the finish to try and capture that as well. This can take anywhere for 5 to 8 hours
From there its ingest & editing time to get a "best of" selection out to the press before daily deadlines.
Then its back out in the race village to capture the later finishers and scenes of camp life before dinner and the evening briefing where the next days route is discussed at 20:30 or so.
Then more shooting & more editing before heading to bed and starting the day all over again!

For the first 7 editions of the race I worked on a motorbike chasing and trying to shoot the leaders, but during the 2010 edition we chased too hard and I ended up breaking my back. Since then I have used a helicopter to shoot and this has opened up a whole new perspective on the race for me. While it sounds very rockstar to fly around in a helicopter all day – and it is – I also have to constantly manage time, budget & direct the pilots where to be for each shot. Its a constant flow of instructions: up, down, left, right, slide back, nose left etc etc all to try and line up the ever changing scene I see unfolding below me.

To be perfectly honest, I believe I have the best job on the planet: travelling around the world to exotic locations, shooting people riding bikes and on top of all that getting paid to do it!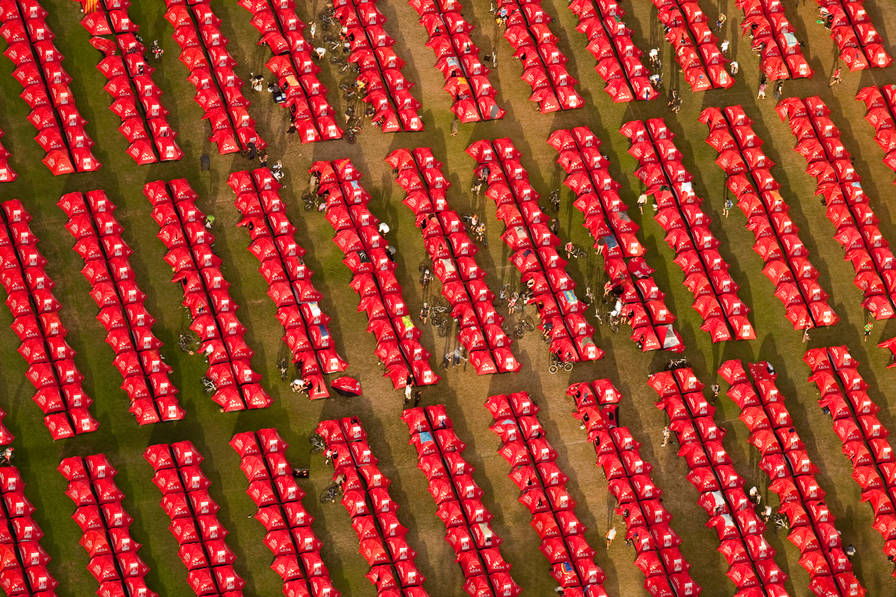 1200 riders need a place to stay for 8 days on the bike… 1200 tents allow me to play with some repetition and lines again.
Here's Gary's current gear list:
Canon 1D Mark IV
Canon 5D Mark II
Canon 15mm fisheye f/2.8
4 x 32GB Sandisk Extreme CF Cards
All carried in F-Stop Bags
We'd like to thank Gary for being so keen to share his images and his stories – it's amazing to see what goes into documenting the Epic! Be sure to visit Gary's website, flipper.co.za, and follow him on Twitter for more of his work.
Remember to click on the images to view them larger!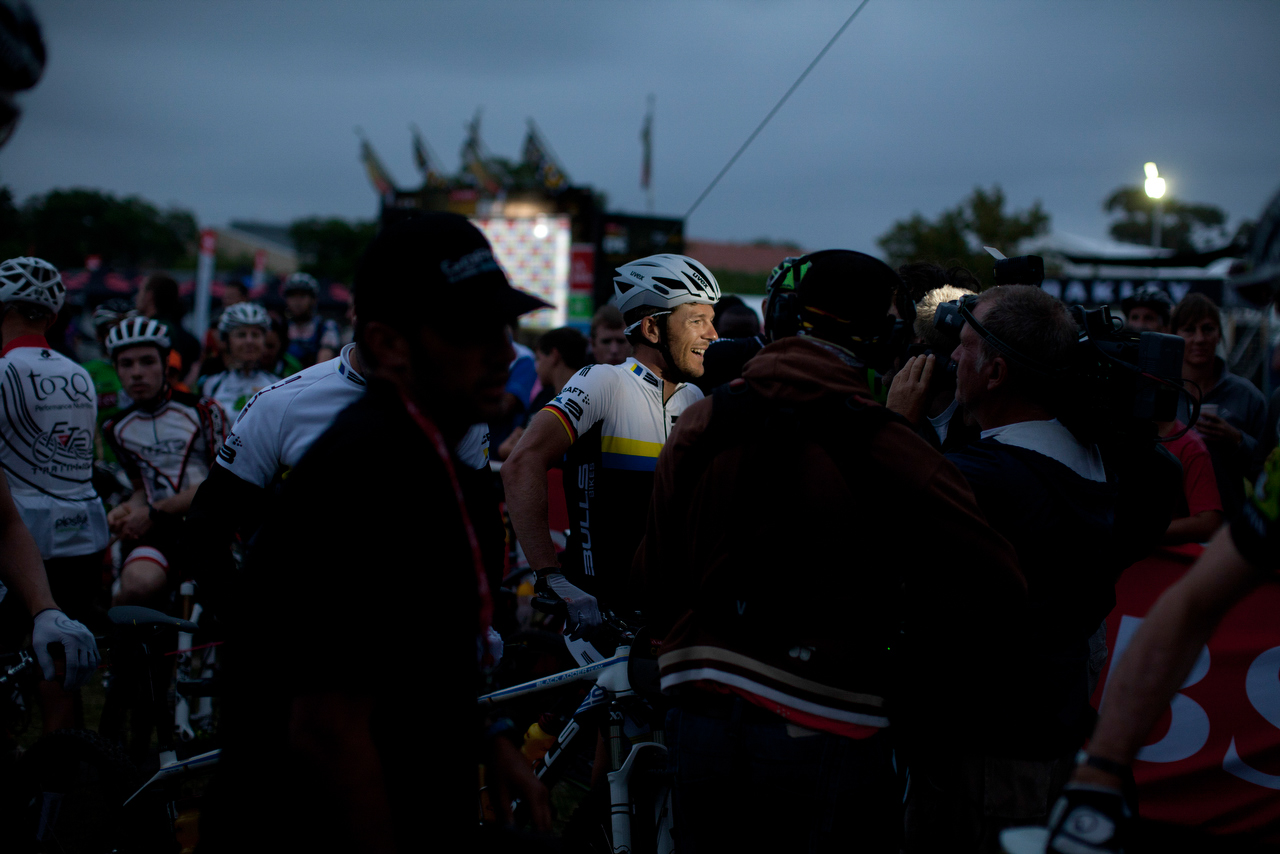 Stills & TV crews play a delicate dance during large events like the Cape Epic trying not to get in others shots – sometimes it works sometimes it doesn't. But I enjoy moments like this where you can capture both riders & TV at work and also add a bit of creativity to the image.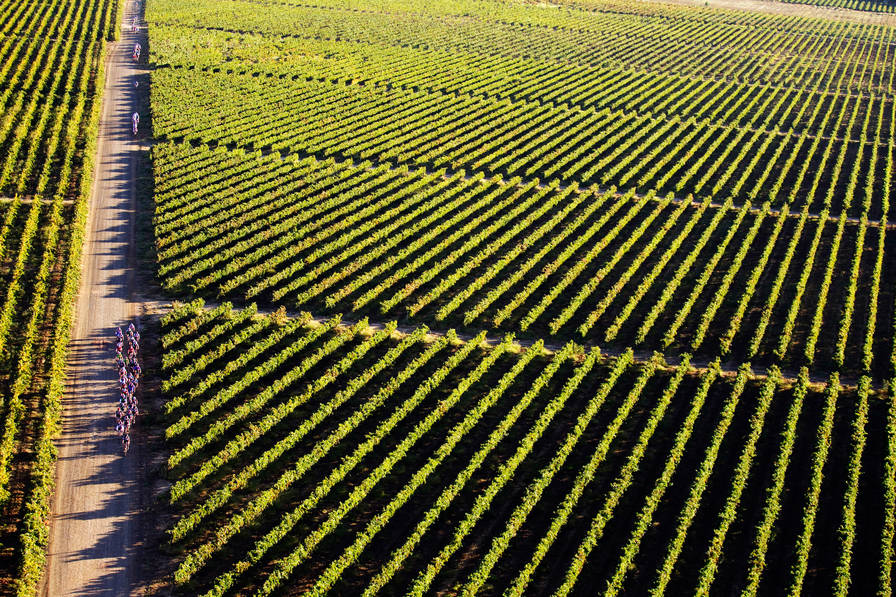 Shooting from the helicopter allows me to play with all the many lines in the landscapes and none more so than the many vineyards along the Cape Epic route.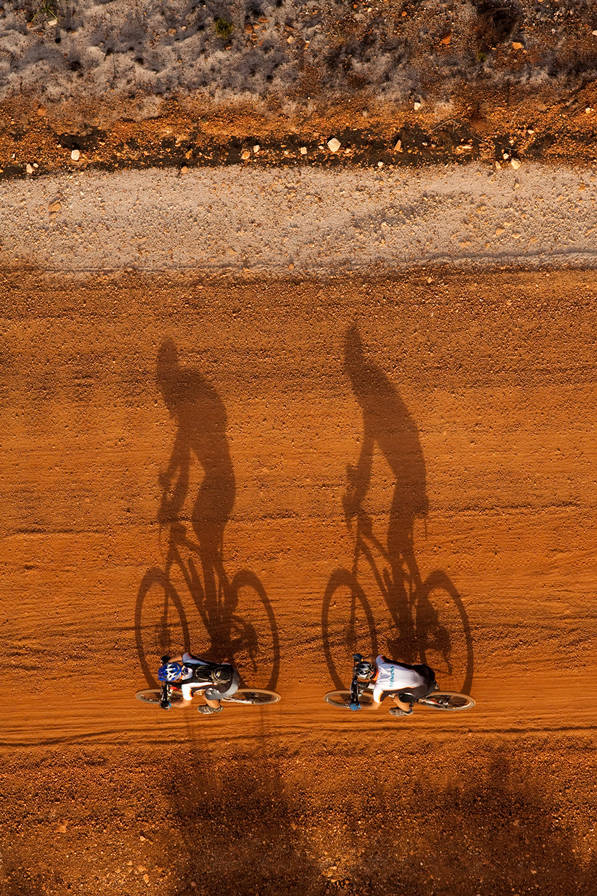 This photo from the 2009 Cape Epic is once again about timing … from the first shot to the last of the sequence in this location there was just 2 minutes of sunlight to make the shadows. The rest of the time it was flat & grey!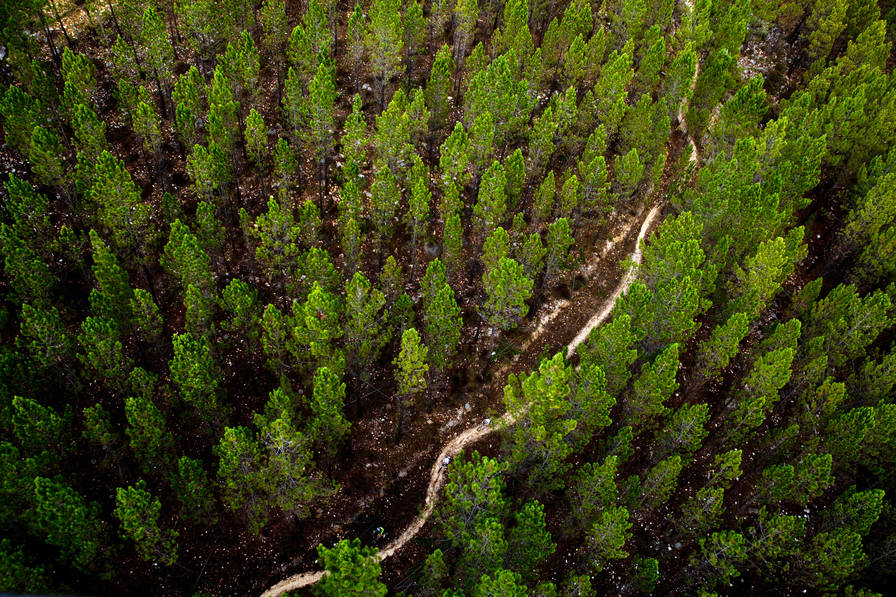 We mountain bikers love our singletrack and the trails around Lebanon are fantastic to ride and almost even better to shoot from high above the pine trees.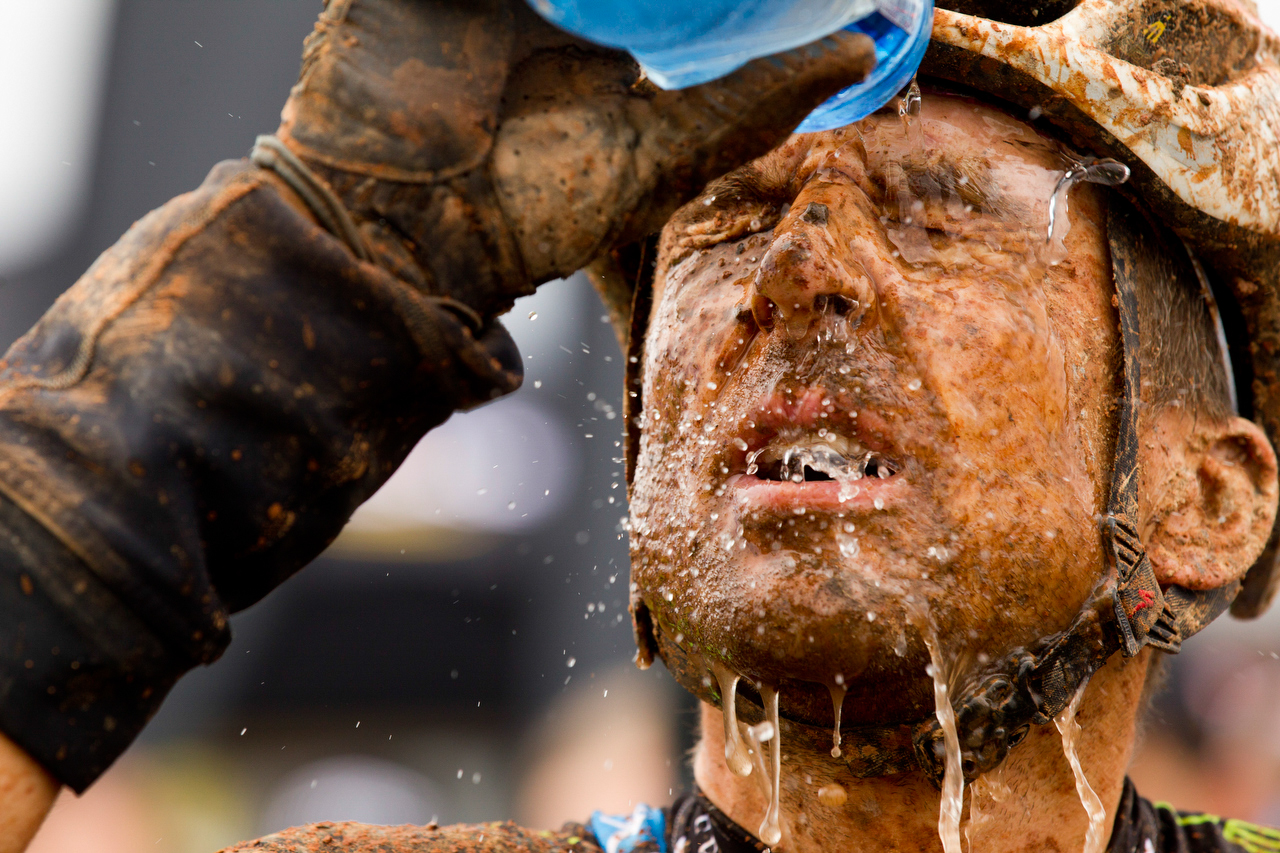 Shooting on rainy, miserable days is not for everyone but it brings so many more elements to the fore – mud, rain, water splashes and many emotions! So while some may shy away I really enjoy getting out to shoot on the most miserable days! Christoph Sauser after Stage 2 of the 2014 Cape Epic.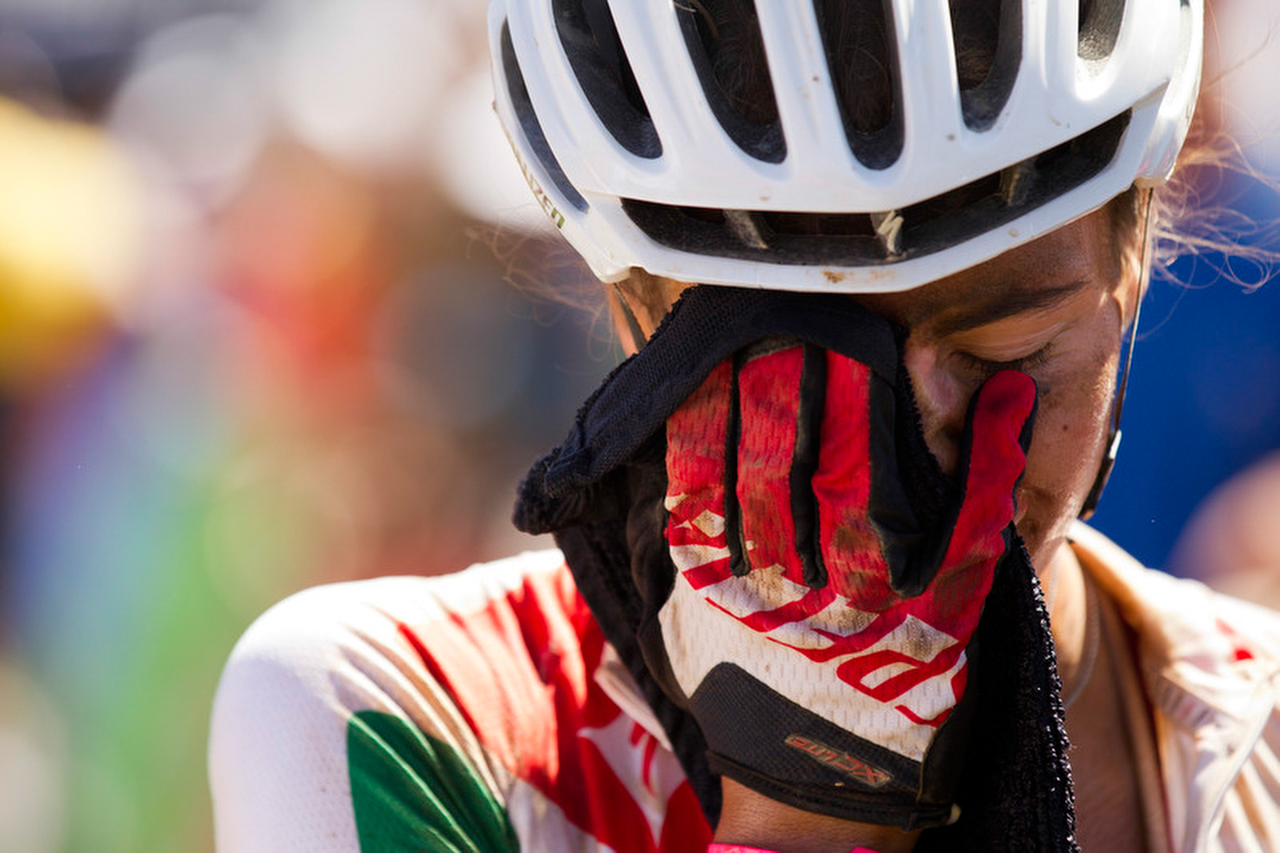 Emotions are a huge part of the Cape Epic – elation, joy, sadness, frustration … and as hard as it to shoot these private moments – it also delivers the truest reflections of the subjects. Cherise Stander after stage 4 of the 2013 Cape Epic.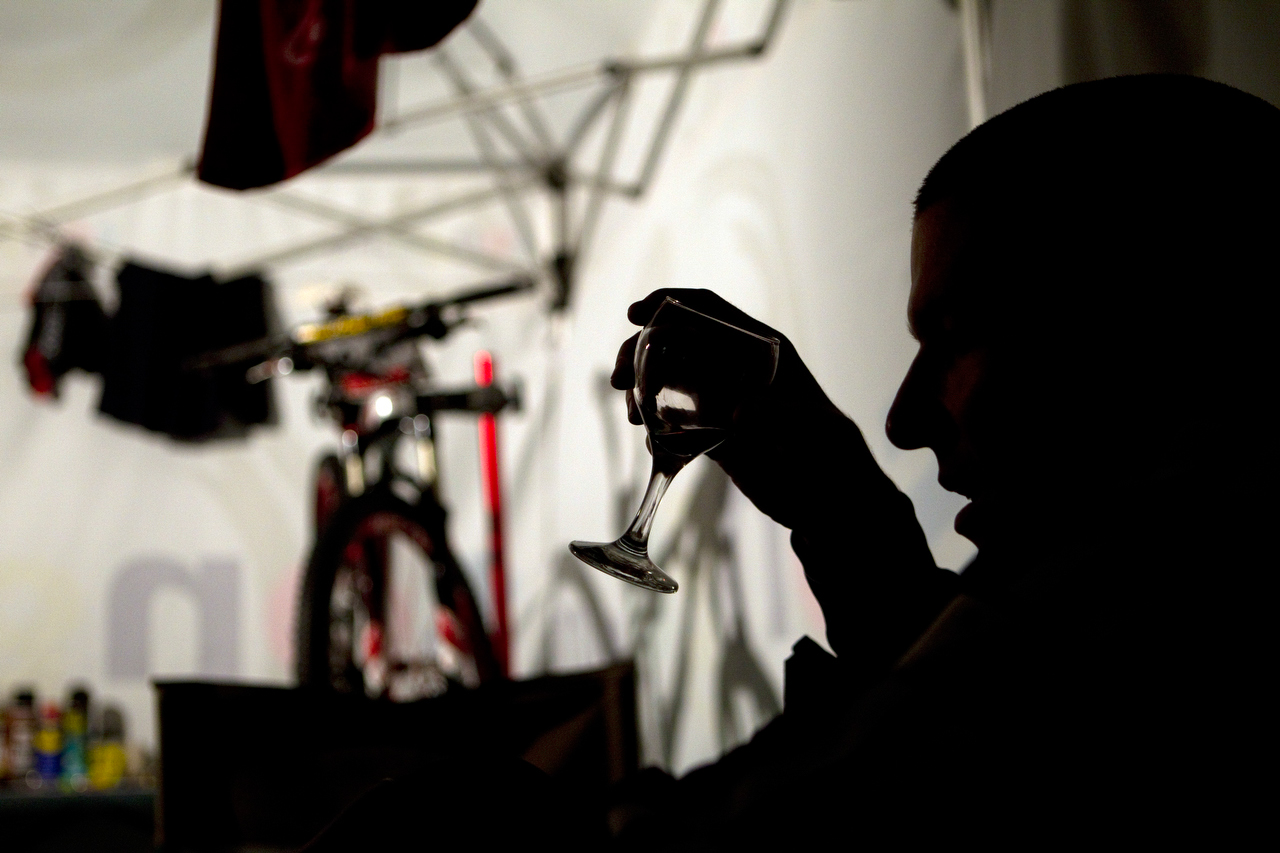 Having now completed 11 Cape Epics I have gotten to know a lot of the professionals over the years and this allows you access you might not normally get. 4 time winner Christoph Sauser relaxes on the eve of the last stage in 2011.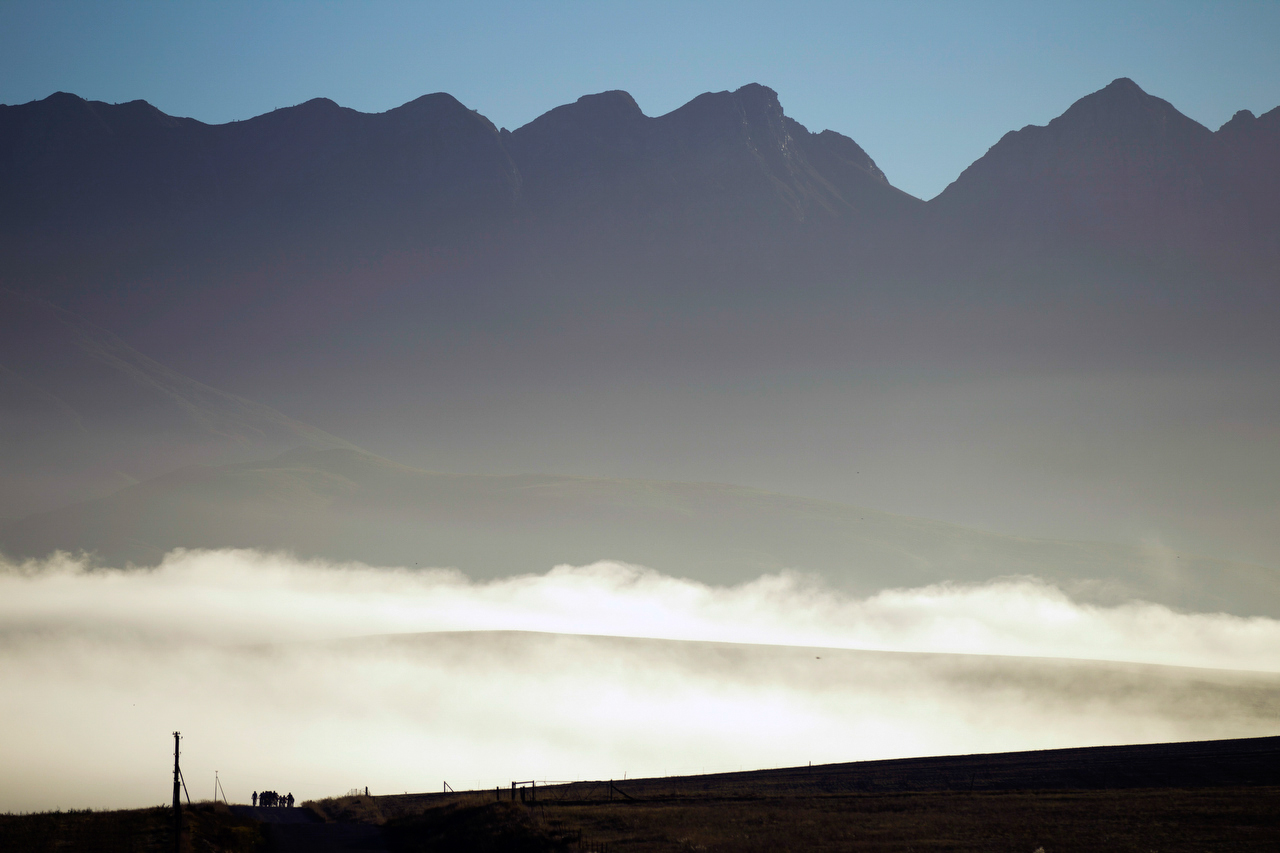 I really try to get capture the sense of scale of the landscapes the riders are traversing across in this beautiful country of ours.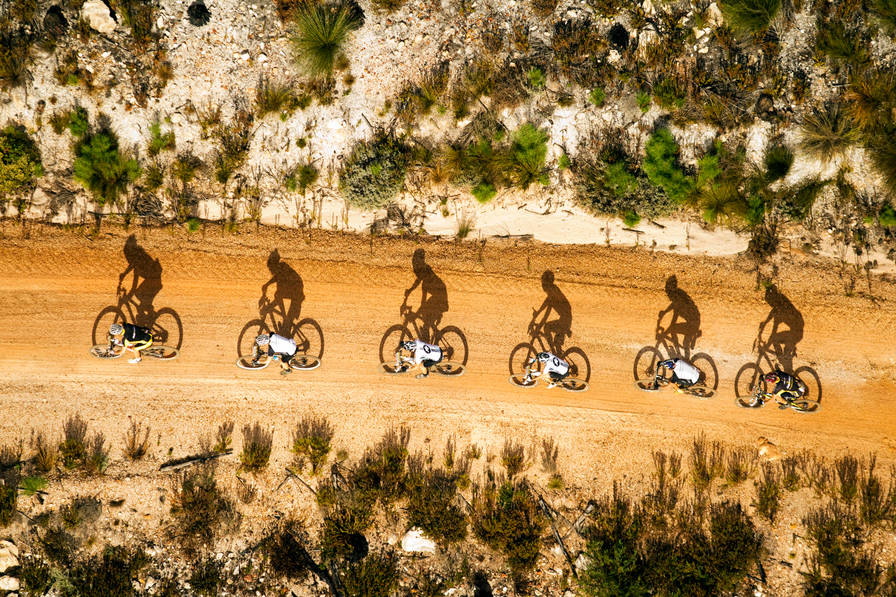 As a rule I try not to keep revisiting the same shots over and over but when the conditions all align to present themselves you aren't going to ignore this this kind of image are you?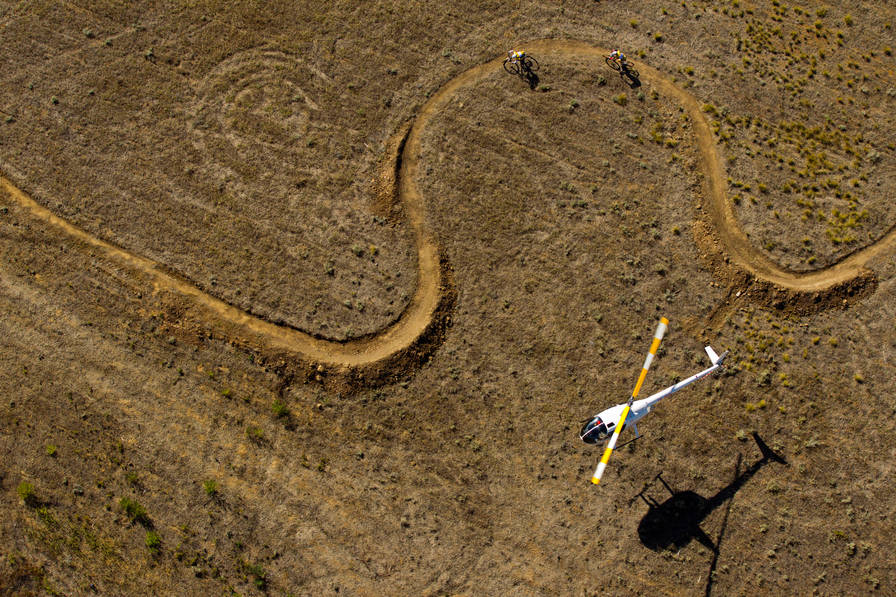 I spend a lot of my off time riding bikes on trails like Oak Valley & Paul Cluver near Elgin – so when I read the map and saw this section of trail was coming up we climbed high above it witness eventual winners Christoph Sauser and Burry Stander ride the twists & turns – then when the TV helicopter flew under us … boom!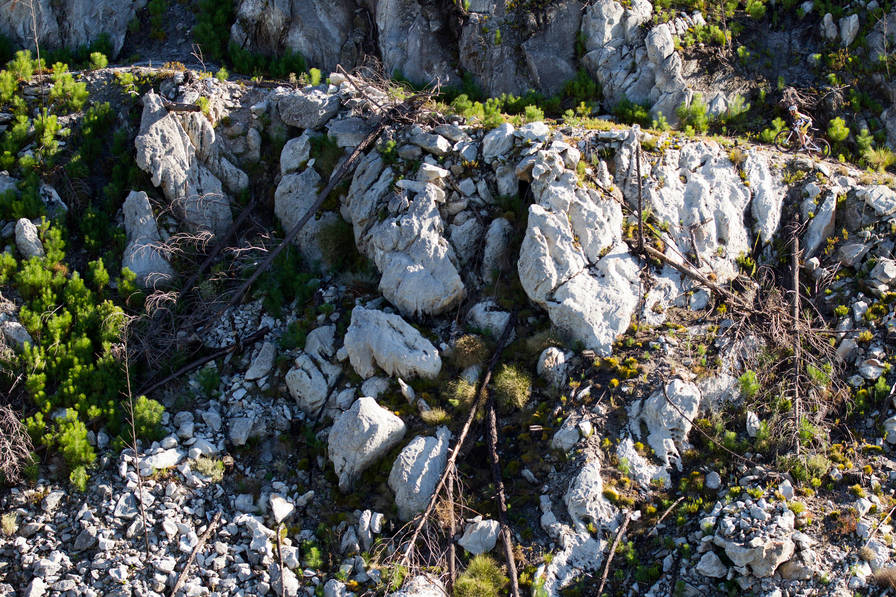 I have looked at this amazing rock section from the bike and wondered how best to shoot it… then in 2012 the Cape Epic went up it on the final stage and I got the chance to shoot the late Burry Stander climbing it.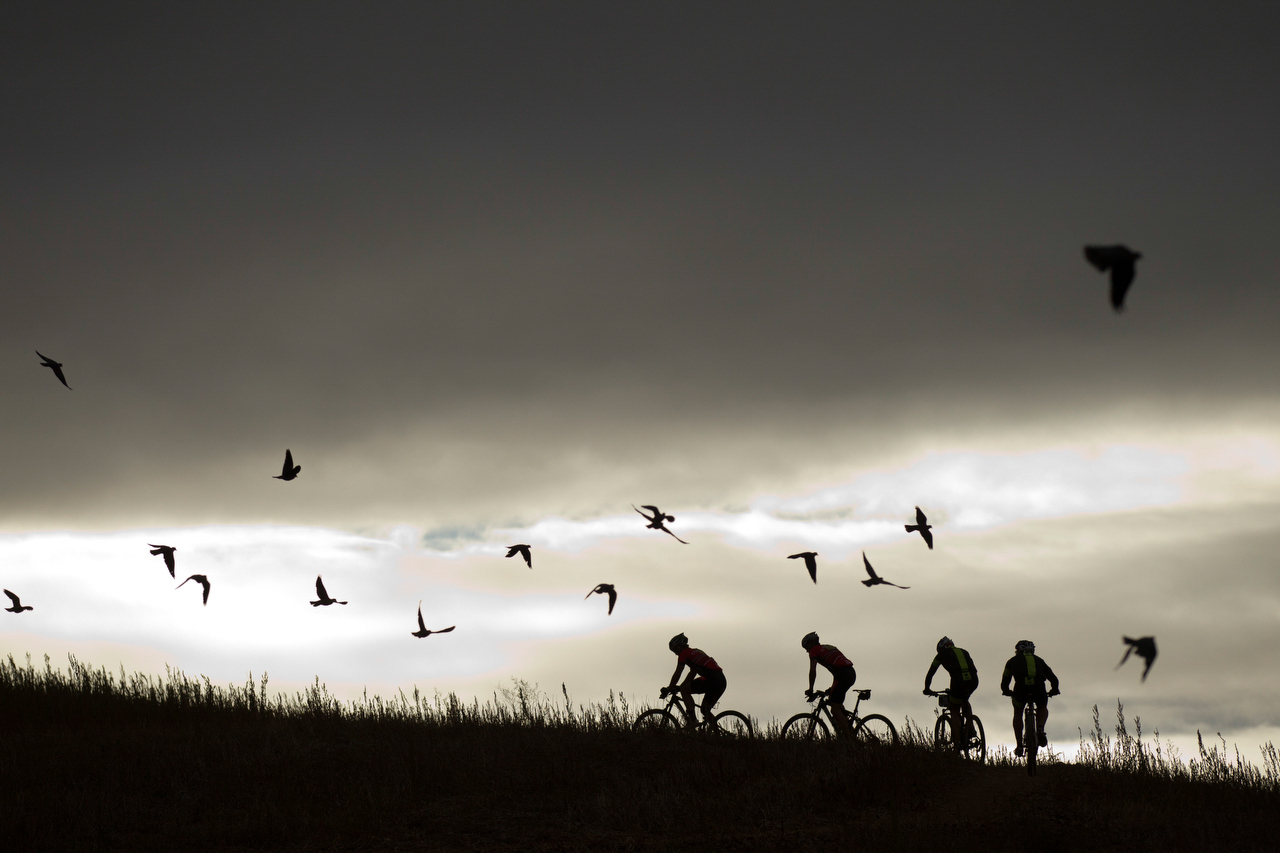 Luck or the able to make luck play a big part in photography. 10 minutes before this shot I startled this group of pigeons while looking for shots of the Cape Epic Prologue on Meerendal Wine Estate. As I found this ridge line shot I wondered if I could get them in a picture… and as if by magic they flew out of the grass again around this pack of riders.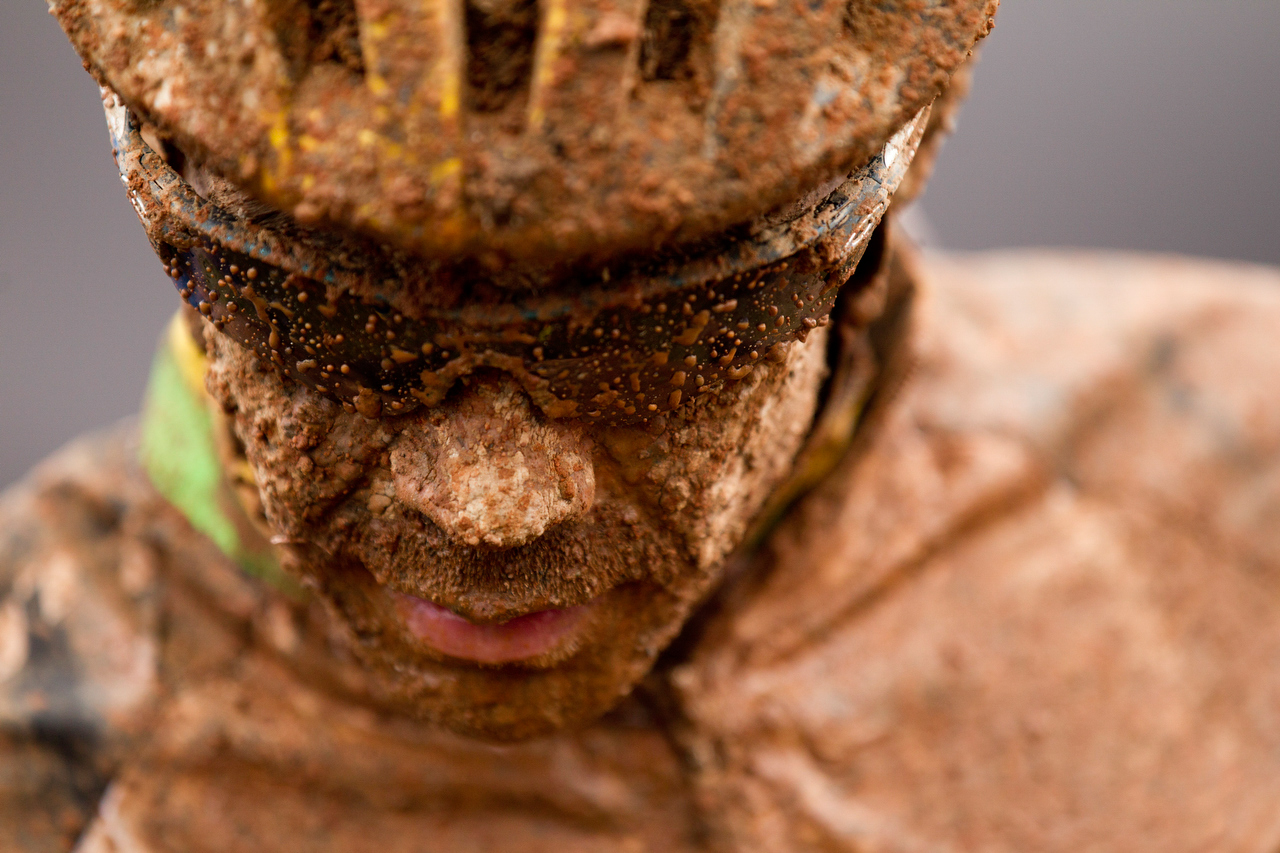 Rider portraits don't get better than this one of Philip Buys after a particularly rainy stage during the 2014 Cape Epic.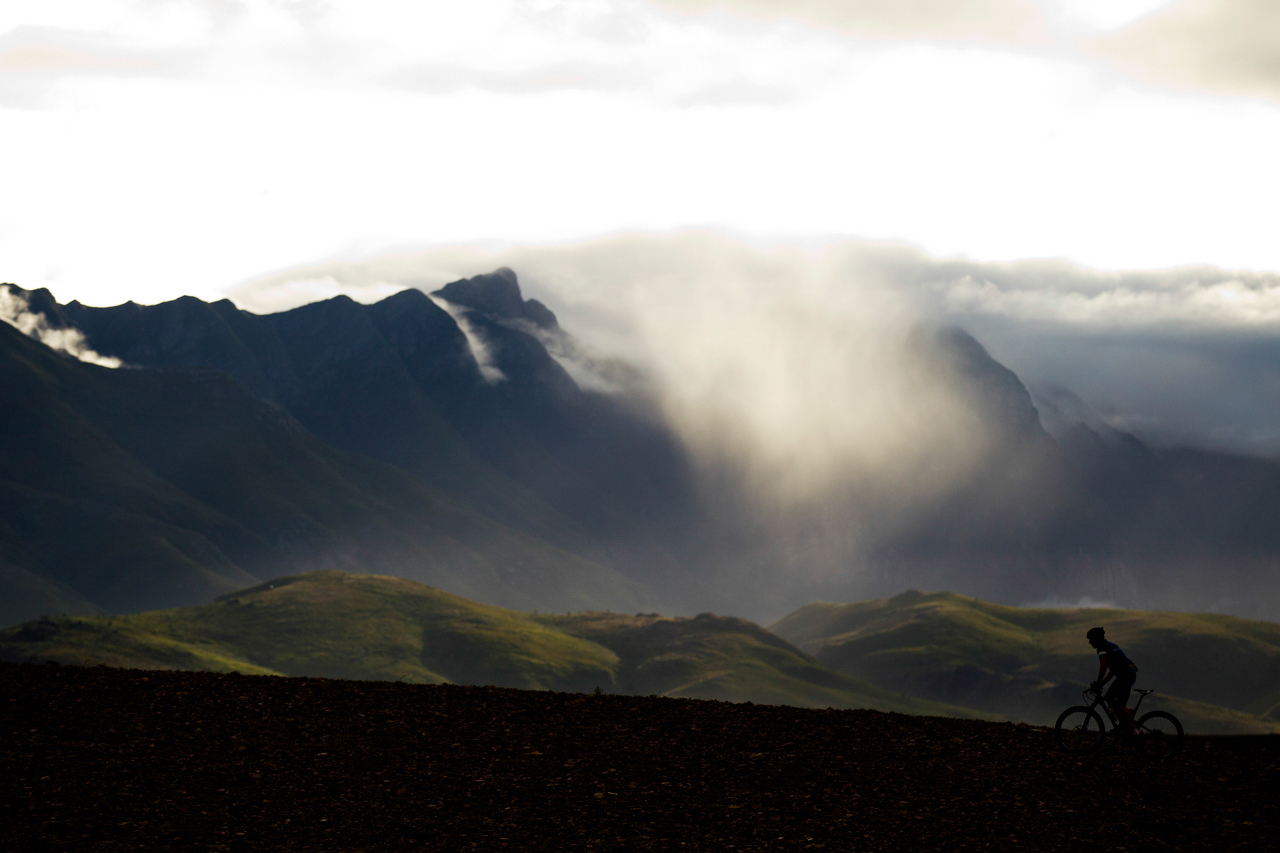 There are those moments when you can try and try to make or force a shot and then there are times when it all just aligns in front of you. The light in this shot above Greyton lasted about a minute… I was lucky enough to be there when it happened.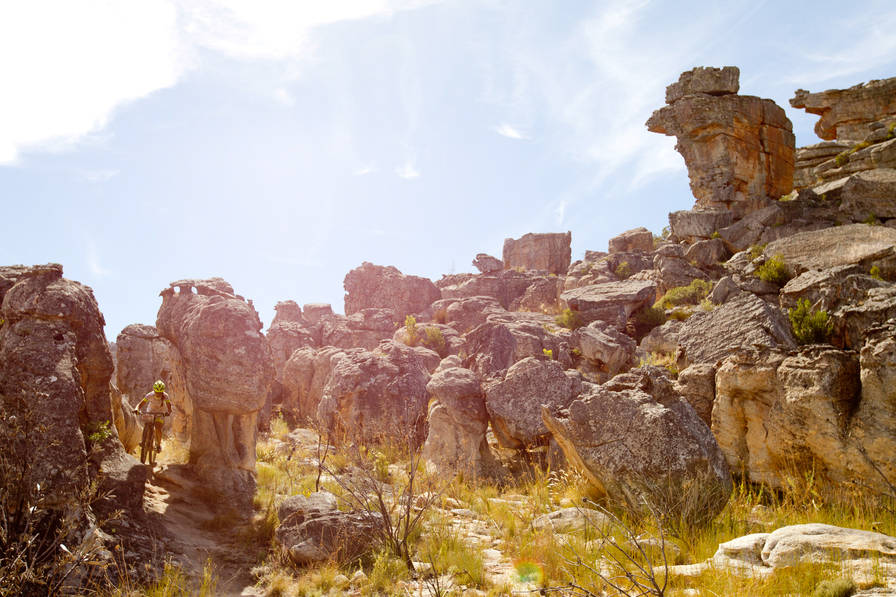 I could have shot all day in these rocks in the Tankwa Karoo near Citrusdal during the 2013 Cape Epic… there are so many angles to explore and shoot! Ronel van Wyk obliges with some rock riding skills.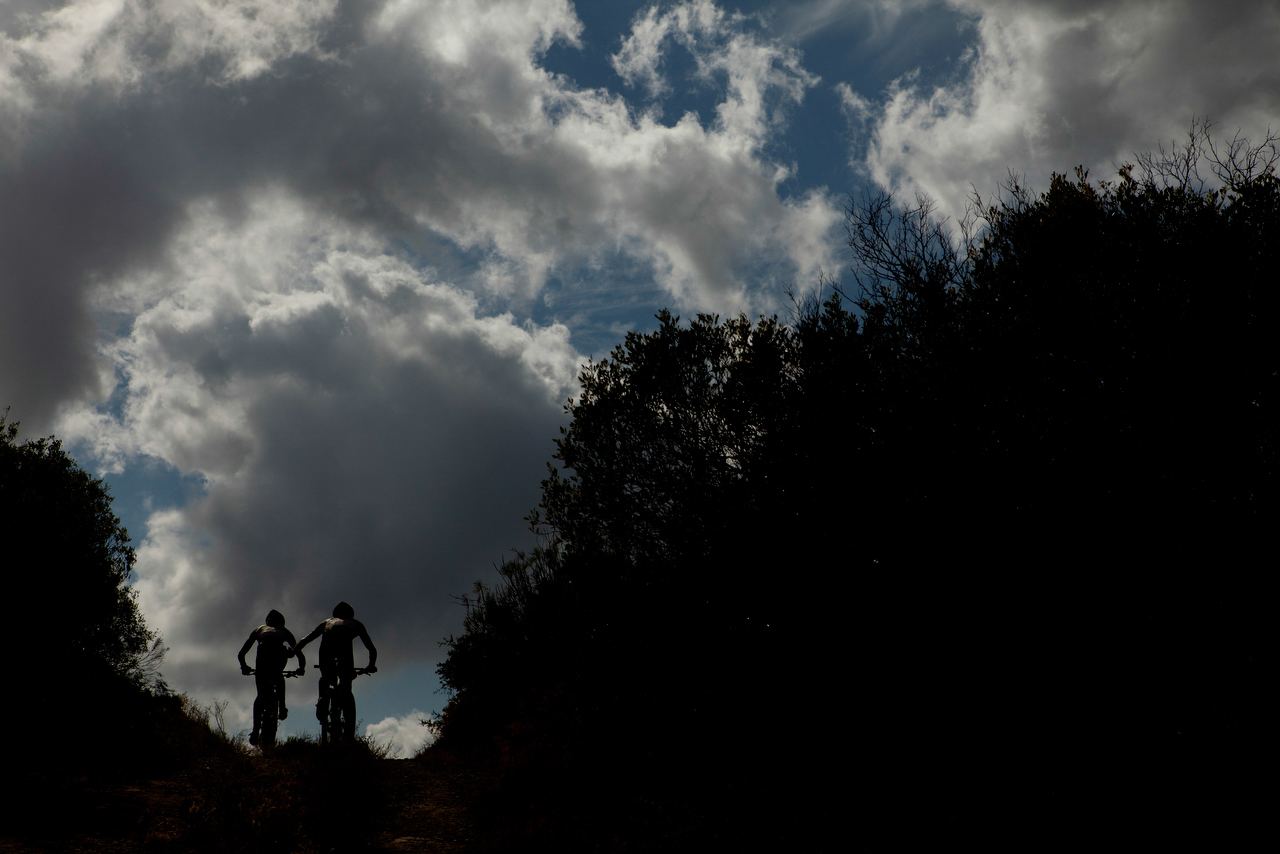 I have to say I love Karoo skies the scale and the afternoon clouds all add to the majesty of the area. And watching Erik Kleinhans lending a helping hand to his wife Ariane on a climb sure don't hurt this scene.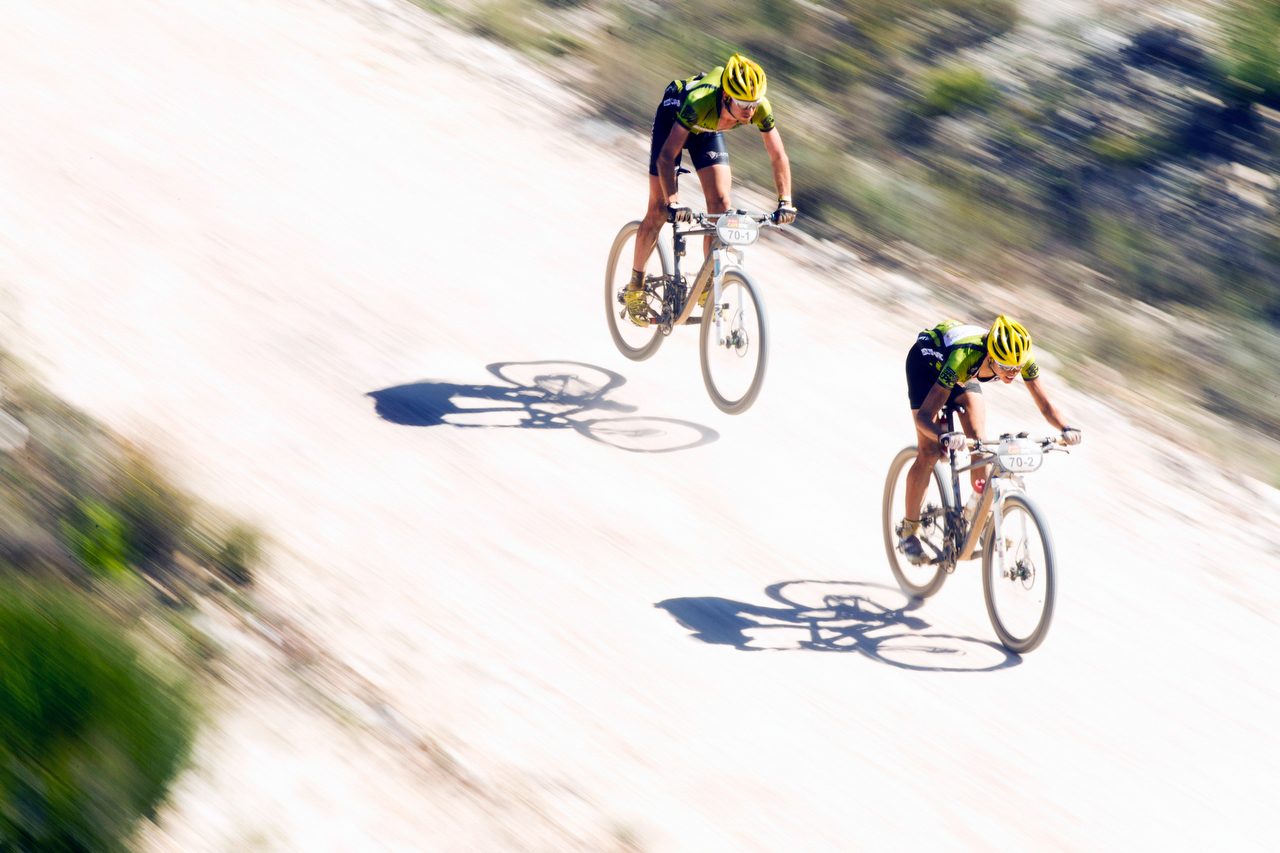 Shooting with a helicopter adds a lot of other equations to shooting – most of them being about safety! Height, speed, a safe getaway zone etc which doesn't always allow me time to experiment with shot styles etc but this long, fast descent from near Villiersdorp allowed me to try slow shutter speed panning with Erik & Ariane Kleinhans. How slow? 1/30s at f/29 … with me hanging out the side and the pilot flying backwards and trying to match the speed of the riders.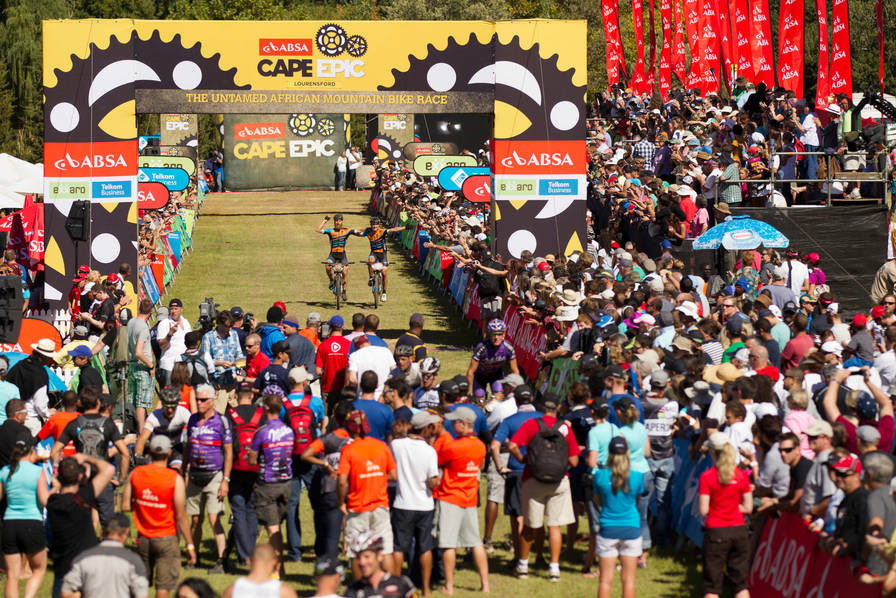 Finish line shots are important at any race but the final stage into Lourensford needs something a bit more special to capture the crowd, the atmosphere and the celebration. Erik Skovgaard Knudsen & Thomas Bungaard of Denmark cross the line in the 2012 Cape Epic.
All photographs © Gary Perkin. Shared with permission.